As they say, nothing is permanent. The life of famous sultry Lisa Gaitho is a true representation of this statement after she stepped out rocking short hair and claiming salvation after living a controversial dramatic life before.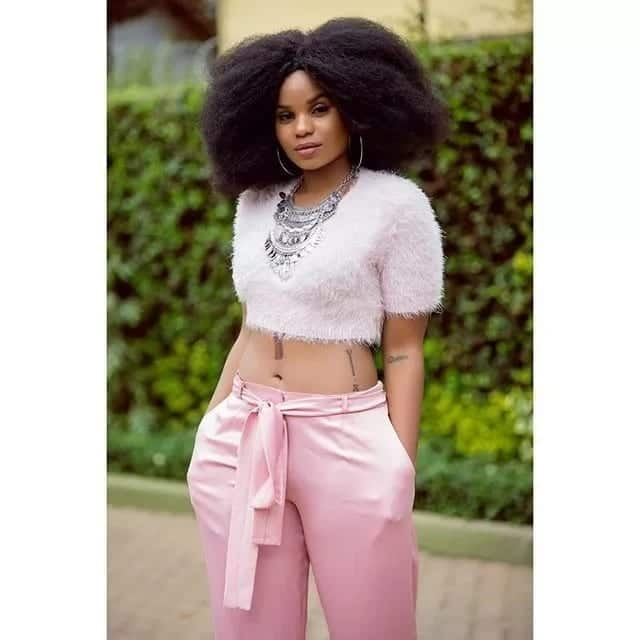 It happens that Lisa turns a year older on 25th August and her message to herself speaks it all about her transformation.
Taking to social media Lisa wrote a beautiful message to herself maintaining that she is a changed person.
All I can do is give glory to my Father. For 29 years I did things my way. I conformed to the ways of the world and went with the flow. He allowed my madness for that many years but 30 wouldn't find me lost. He now has total control and determines every move. I do only what He tells me and that obedience reveals Him in ways I can't even put into words. If I'd known fully belonging to God is such a phenomenal experience, I'd have come to Him much sooner!
John 1:13

This comes months after the very socialite suffered disgrace after her advice to women backfired. The sultry Lisa sensationally advised women to ash their men to stand a chance of keeping them
Months later, that statement would bite her later after she broke up with her 70-year-old Nigerian boyfriend something that attracted so much disgrace to her.
Lisa took a break from social media and pulled down all controversial posts and hinted that the break was meant to build her spiritual life by establishing a relationship with Jesus.
Now Lisa says that her 30, finds her a new person and she has a polished relationship with God.
…but 30 wouldn't find me lost. He now has total control and determines every move
wrote Ms. Gaitho