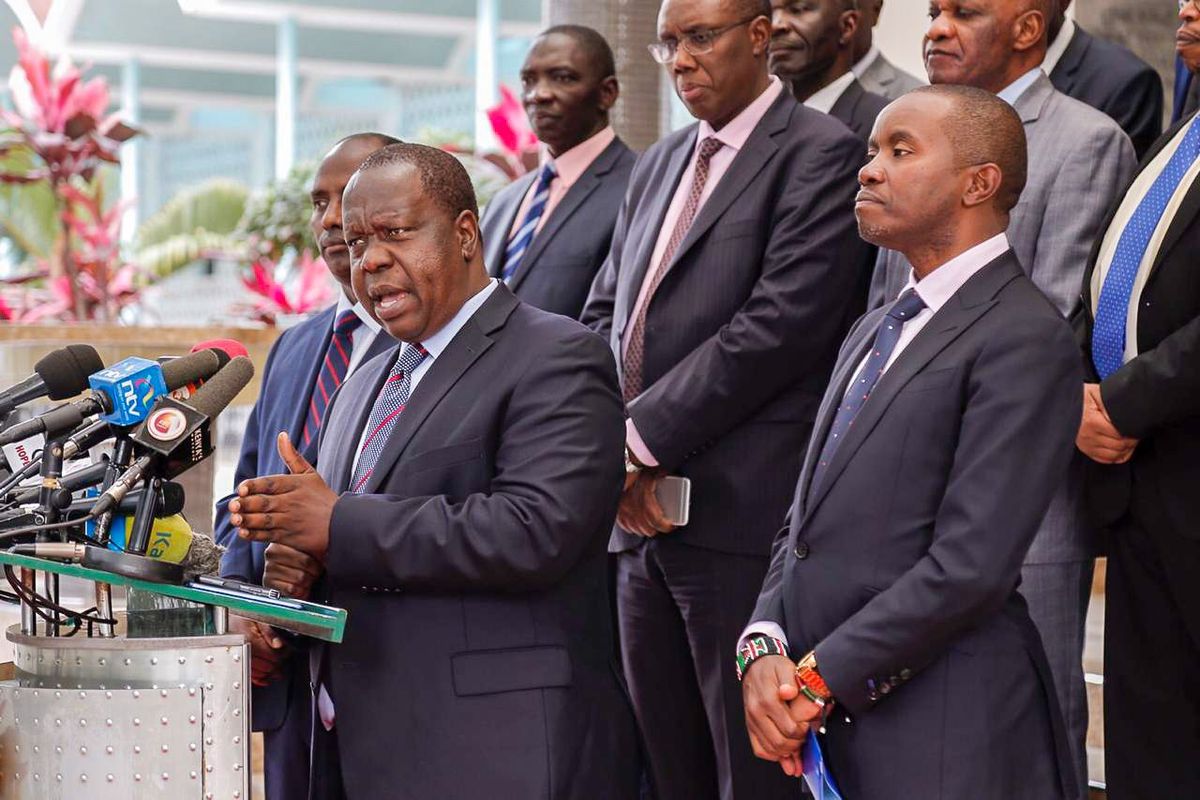 With the census exercise approaching for this weekend and prolonging up to next week, most Kenyan's precious time to wind off has been cut short. For soccer lovers, because on a normal occasion, those with no access to cable TV at home jam entertainment spots to enjoy their favourite games. However, for this weekend, an alternative has to be found.
Some traders have however termed the move as illegal since the weekend it's usually a pick time for most businesses. Those who had already made prior plans like events in their entertainment joints have been forced to cancel and arrange appropriately.
While responding to the wild accusations  from the public on the closure of bars on the weekend, the adamant CS Fred Matiang' said:
"You can go have your drink between 2pm-5pm… you can watch Arsenal and Liverpool at home, your family may have the rare chance of watching with you."
In a press conference on Thursday, the powerful minister insisted that those who take alcohol can still drink as long as they avail themselves for counting.
He said that one can buy and drink at home or walk to the local bar, drink but show up at his or her home for counting from 5pm on Saturday and Sunday.
Kenyans, on the other hand, didn't take the directive lightly and here were some reactions.
We shall drink from the house, put loud music and ignore the knocks! And then after census we go back to the bar and watch the census progress!..#JKLive

— Beaty Kuria 🇰🇪 (@beaty_kuria) August 21, 2019
Bernard Aoko
Mi Saturday waniachewanihesabu Sunday. They can't count me twice. To me the curfew is only for Sunday. Arsenal game is a must watch!!!
In the meantime all bars will be closed during the census but lodgings will remain open..
will i be counted in the lodging ??

— Emmanuel nyongesa (@mannyongesa) August 21, 2019
Wafunge kila mahali lakini wasijaribu base ya muguka 😂 😂

— @Deejay fifi 254 (@Deejayfifi254) August 21, 2019