Manchester United endured a frustrating night at the Mollineaux Stadium on Monday night. The Red Devils were facing Wolverhampton Wanderers in what was their second Premier League match of the season.
Antony Martial gave Ole Gunnar's side a first-half lead with a clean left-footed strike but the home side leveled matters with a sensational goal from Portuguese midfielder Ruben Neves early in the second half. His shot from just outside the box curled past David De Gea in the Manchester United goal and went in off the crossbar.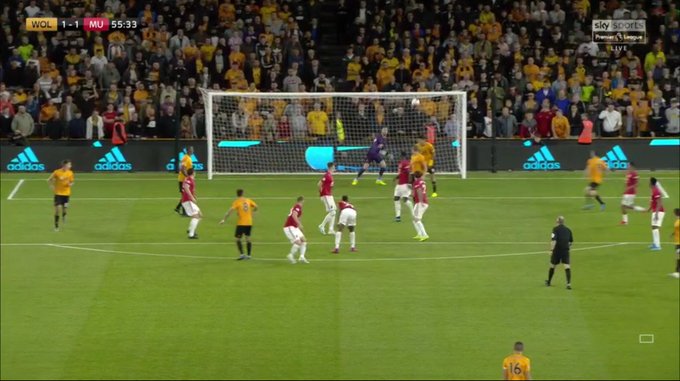 There was more to come though as French midfielder Paul Pogba won a penalty moments after the Wolves equalizer. He stepped up to take it and missed his 4th penalty from the last 11 he has taken.
Marcus Rashford has been on penalty duties for Man United and scored one spot-kick in their last win against Chelsea at Old Trafford on the opening weekend. Pogba's miss prompted lots of reactions from the Manchester United fanbase.
https://twitter.com/SWBG14/status/1163673043480317952?s=20
Can't get over pogba's penalty

— VICKHO (@Khoolfella_) August 20, 2019
Last night was 2 points dropped rather than a point gained rashford is by far a better penalty taker than pogba but we'll live to fight another day..palace next up #GGMU #mufc

— Kelvin 🇰🇪🇰🇪 (@kelvinkhalifa91) August 20, 2019
Unseen footage of Pogba preparing to take a penalty pic.twitter.com/YmU5oHvVlV

— MARv (@Marv_INA) August 20, 2019
Seen many so called 'fans' of Pogba turn on him & calling him disgusting shit coz his pen was saved. Really shows who the fake supporters are. When he scores/assists next, don't wanna c u bums sucking him off. You'll bounce back PP, keep ur head up @paulpogba

— La Pioche🇫🇷 (@MUFC_DUA) August 20, 2019
When you realize that you can't blame Mourinho anymore😂😂#WOLMUN #Pogba pic.twitter.com/gdAxCdmbmL

— Yusuf Khan (@Yusufdb07) August 20, 2019
Next up for Manchester United is a home match against struggling Crystal Palace on Saturday.