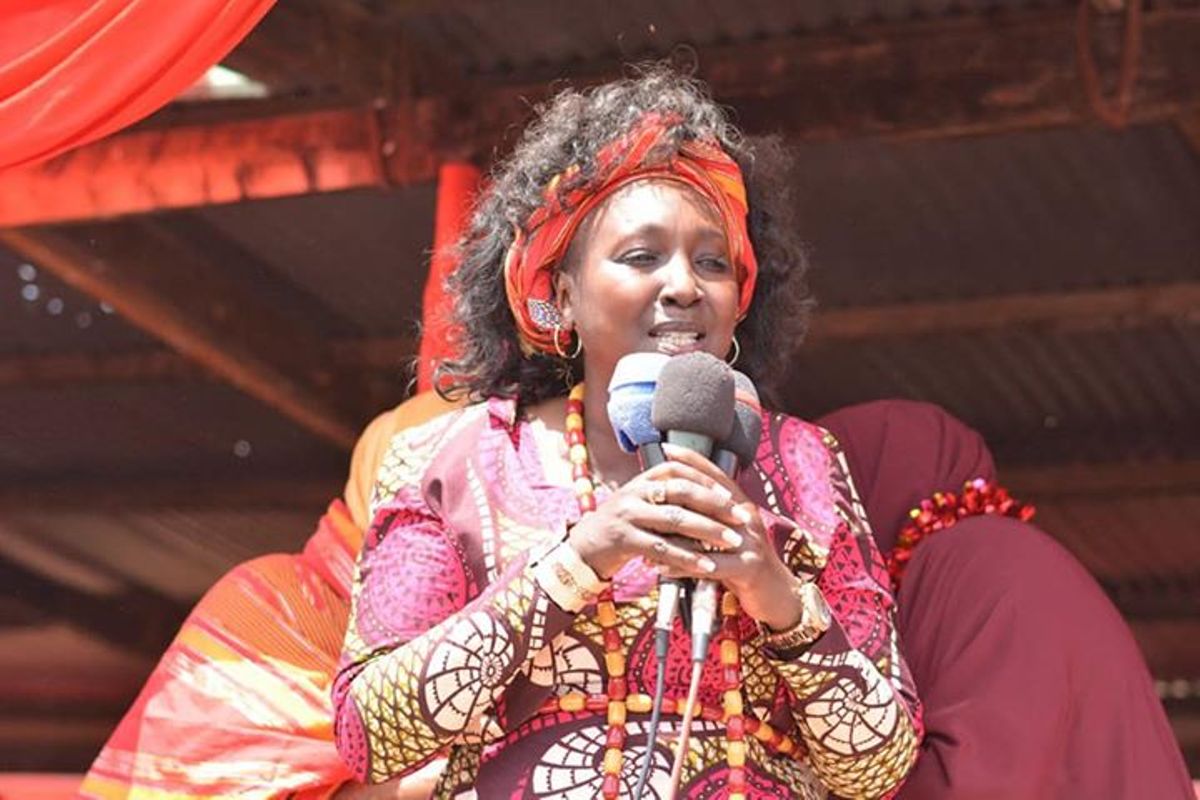 Kenyans took to the social media on Tuesday to weigh on Uasin Gishu Women Rep Gladys Shollei's remarks where she announced that the Rift Valley political support is only based Deputy President William Ruto and not President Uhuru Kenyatta.
Shollei was speaking during a TV interview on Monday where she claimed that Ruto's support from the Rift valley residents was unwavering even after the President Uhuru's handshake with Raila Odinga.
He claimed that the DP will get full support from the region in his 2022 presidential bid.
"When Rift Valley people in Rift Valley woke up in the morning to go and vote, they did not vote Uhuru Kenyatta, they woke up to go and vote for William Ruto."
Kenyans have since expressed mixed reaction on her statement. While a section of Kenyans agreed with her, a section bashed her for speaking on behalf of the majority Rift Valley residents.
Blogger Lord Abraham Mutai who has expressed support for her statement, claims that the legislator was right based on the fact taht the Cental region residents also chose Uhuru over Uhuru.
"I wasn't keen with this statement from Gladys Boss Shollei until I realized its ramifications. Essentially Central Kenya woke up to vote for Uhuru as Rift Valley did vote for William. No one owes anyone anything. Kila mtu alipigia mtu wao kura. It is actually the silent truth, " Mutai posted on his Twitter page.
I wasn't keen with this statement from Gladys Boss Shollei until I realized its ramifications. Essentially Central Kenya woke up to vote for Uhuru as Rift Valley did vote for William. No one owes anyone anything. Kila mtu alipigia mtu wao kura. It is actually the silent truth pic.twitter.com/sFQ2vHjB0I

— Lord Abraham Mutai (@ItsMutai) August 20, 2019
Here are more reactions fro Kenyans;
Shollei like Gladys Wanga is talking on behalf of her community. She's a leader like William Ruto and if she believes her own can make a good president why surprised? Even Wanga does so. #SholleiVsWanga #PUNCHLINE https://t.co/5OjlxLNbaF

— Fadhil (@Fadhilow) August 19, 2019
The #SholleiVsWanga was a noisy Tom and Jerry show on #PUNCHLINE screen. Nonetheless, @GladysShollei is a no-nonsense smart and factual and unintimidatable debater. @gladyswanga was clueless and 'intimidatable' debater. However, sycophancy aside, the two Gladys are performers.

— Wema Fadhili (@Wemafadhili) August 19, 2019
2022 no debts. Time to burry such foolishness. Changing Kenya in silent

— NICK (@DominicMungai11) August 20, 2019
I thought this lady was respectable, Did she help swear in Ruto or Uhuru while she was in office? Being a politician is a way to utter words without posing and thinking of the message you are putting across. No wonder the ongeza mzigo kwa mwananchi

— Chepkorir (@chepkorirmm) August 20, 2019
Some correction Mt Kenya woke up to vote against Baba.

— Job Mucoki (@jmucoki) August 20, 2019
That's what it insinuates, ni kama Ruto pia alikua anarun for president.

— NIVLAKE™ (@Nivlake) August 20, 2019