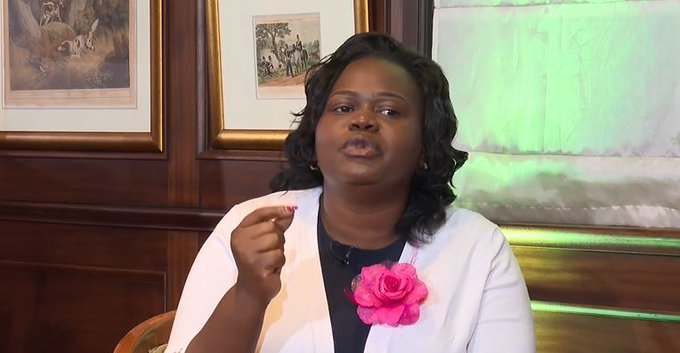 Homabay Woman Representative Gladys Wanga has declared total war on 'Punguza Mzigo' Initiative which is pushing to amend the constitution.
The outspoken ODM lawmaker has claimed that 'Punguza Mzigo,' which is sponsored by the Thirdway Alliance led by Dr Ekuru Aukot, is a joke taken to far.
'I declare total war on 'Punguza Mzigo'  I will fight it to my last breath. In fact any woman leader who stands on the podium to support 'Punguza Mzigo' yet you stand on the shoulders of giants who fought for the positions we hold, shame on you," Gladys Wanga claimed.
Defending the women leadership positions in the country, Wanga stated that 'we cannot support a claw back on gains on women.' This is informed by the fact that 'Punguza Mzigo' is aimed at scrapping some of the leadership positions including the Woman Rep Post.
.@gladyswanga: I declare total war on #PunguzaMizigoBill2019 #SholleiVsWanga @EAukot, @fokango #PUNCHLINE with @AnneKiguta pic.twitter.com/Zref8n8TrE

— K24 TV (@K24Tv) August 18, 2019
Gladys Wanga who also adds up as Embrace Team leader, insisted that the Building Bridges Initiative( BBI) is the future of the country. She  retorted the fact that the BBI team moved across the country to collect views from Kenyans.
.@gladyswanga: What the president has said…#SholleiVsWanga #PUNCHLINE with @AnneKiguta pic.twitter.com/XqyyreftGc

— K24 TV (@K24Tv) August 18, 2019
This comes days after the Embrace Women leaders presented a list of demands to the BBI team.
Team Embrace recommended that two of the five positions in the national executive be ring-fenced for women with the presidential ticket comprising of persons of opposite gender.
This means that if the Presidential candidate is a man, his running mate should be a woman and vice versa.
In their proposals, the women leaders also want the opposite gender rule to apply in other elective and presidential appointments to ensure gender balance in leadership, State and government positions.
The women leaders stated that they will support minimal constitutional changes, but most importantly changes that put more emphasis on women inclusivity, youth and marginalized groups.