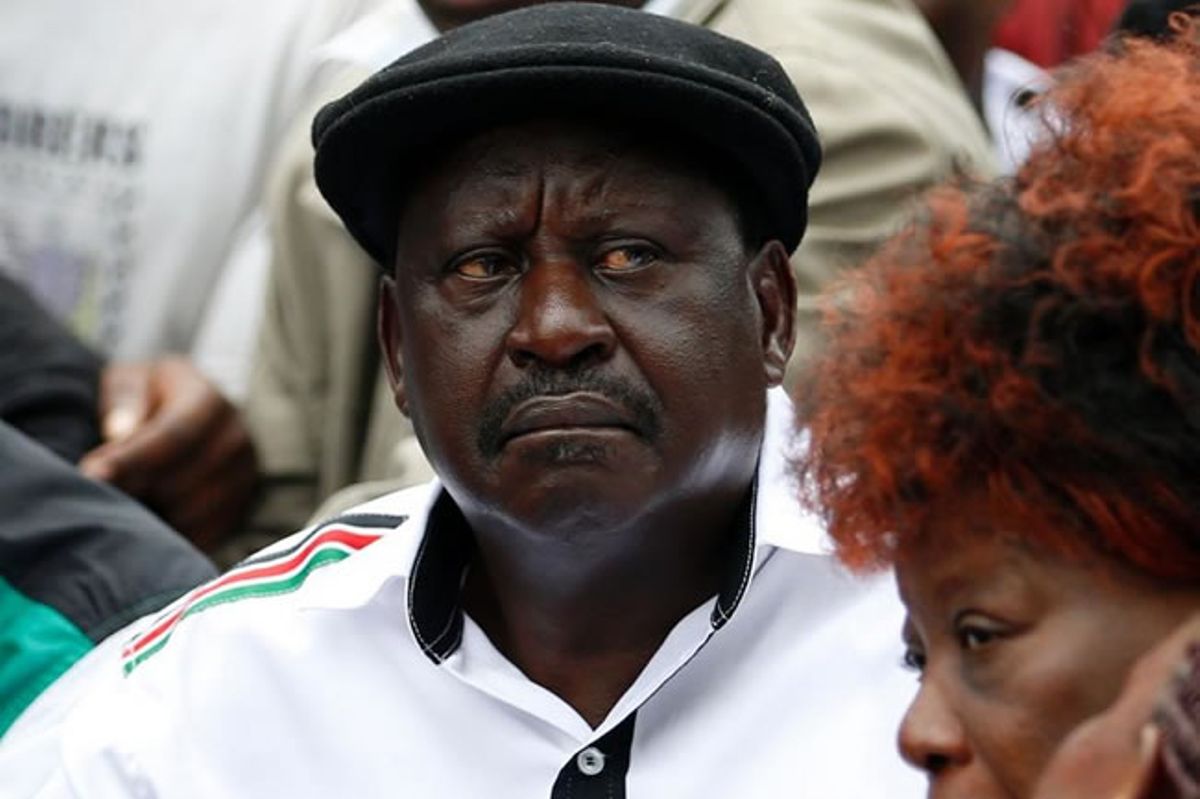 President Uhuru and Raila Odinga's Building Bridges Initiative BBI is set to undergo tougher trials ahead after a majority of Kenyans vowed to stay put and support Third Way Alliance Party Leader Ekuru Aukot's Punguza Mizigo Initiative despite Raila's calls to ignore it.
Speaking on Saturday during the burial of former Gem MP Joe Donde's mother Mama Eva, Raila Odinga urged Kenyans to ignore Punguza Mizigo campaigns saying Building Bridges Initiative report will be the only legitimate document for the referendum question.
Raila maintained that the Punguza Mizigo draft was not consultative in any saying that the BBI is the only taskforce that traversed the country seeking people's views hence will be drafted based on the public's views.
"It will inform the referendum question which will be drafted in the form of a Bill and be taken to the members of the public through county assemblies for consideration," said Raila
However, irritated online users could hear none of Raila's pleas promising to stand by what they termed as 'Mwanainchi's voice' the Punguza Mizigo Initiative.
According to most of them, greedy leaders were using the BBI to make sure that they hang on to power adding more load on the already heavy burdened Kenyans, unlike The Punguza Mizigo Initiative which they said will offload some 'useless' load from Kenyans.
Here are some of the reactions from Facebook and Twitter;
https://twitter.com/TungYolanda/status/1162973859378814976
Fernando Morientes I also urge Kenyans of goodwill to ignore Building Bellies Initiative at all cost.BBI is about Building Bellies for Leaders while PM is building Bellies for all and sundry. Raila has proven beyond a reasonable doubt that he is an introvert by leaving his followers at red sea and went Canaan alone. And now he is asking them to feed him while he is there
Frank Kitoy BBI is an illegality to start with …those retired men there don't have expertise to bring us any sensible changes in our constitution. Punguza mzigo all the way.
Raila we're not fools
Wewe ushaa choka

— 𝐁𝐫𝐚𝐯𝐨 𝐇𝐮𝐦𝐩𝐡𝐫𝐞𝐲 (@bravoTheguy) August 18, 2019
Joseph Kariuki Yani Huyu babu yetu bado anataka kusimama tena?kumbuka vile ulianguka na jukwaa
Nyakoe Eddy Useless , tumewazoea Sana , kwenda huko na BBI yako, this time round u will breath fire, wacha handshake yako ikusaidie.
Aai this guy why ignore?wanjiku wa Kenya dye anaamua hii mambo ,akwende huko

— Terry sk (@Terrysk5) August 18, 2019
Ephraim Muturi very funny..ati u ignore punguza mzigo n support ongeza mzigo,nani mjinga hivyo???
Steve Kariuki He is among the mizigo we need to punguza mambo ya kusema tunapitisha njuu wao wamesoma katiba hakuna tena tulijajaruka punda amechoka
kenyans lets unite and support punguza mzigo sisi ndio tunaumia c raila ama uhuru

— mukwaraaa (@leengugi3) August 18, 2019
Baba you are so MAUDLIN. He who the gods want to kill, first the gods makes him mad… You are on a self – destruction path, being fattened for slaughter…

— JOHNICE (@anyanzwajohnice) August 18, 2019