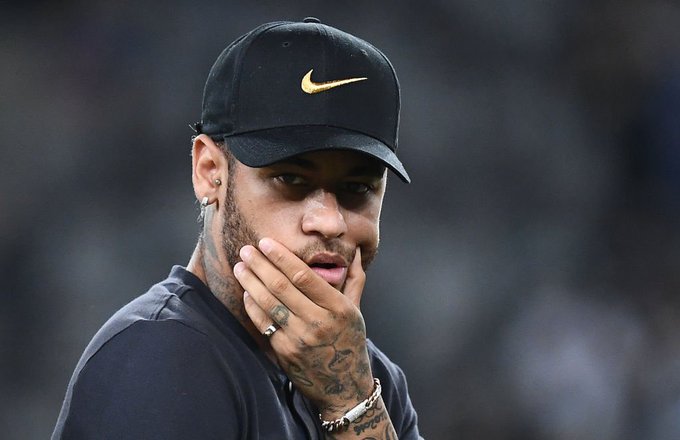 Paris Saint-Germain star Neymar Junior has become a troll on social media after reports that he is desperate to take a pay cut of 15 million euros (£13.7m) to rejoin Barcelona.
The Brazilian's transfer saga has been hitting the headlines for a while now and things are becoming tougher by day with the player declaring his intention to leave Le Parc Des Princes this summer.
The Spanish giants are believed to have made several offers for the Brazil international, including one of 100m euros (£92.4m) plus Philippe Coutinho.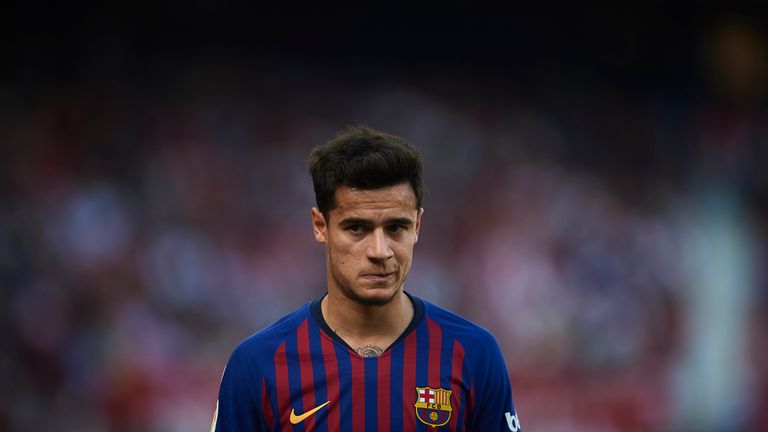 However, those bids have been rejected with PSG holding out for more money.
According to recent report by Spanish journalist Guillem Balague, the player is happy to reduce his wages from 38 million euros net to 23 million euros net. Lionel Messi, Gerard Pique, Luiz Suarez, and President Josep Bartomeu want him back.
A section of Barcelona fans, however, are not happy with the 27-year-old's return to Nou Camp considering how he left two years ago.
Check out some of the reactions over Neymar's desperate measure to move to Spain;
Wow can't believe how kind, generous and selfless Neymar is! I bet all the money barca are saving will reinvested into grass roots footy or charity. 🤑🤔💰💸

— Andrew Prince-Burns (@andrewmburnsho1) August 15, 2019
Do we need to pray for him poor lad at these hard times🙄

— neil atkins (@neilatkins2) August 15, 2019
He'll be earning less than €22m a year. How could anyone live on such a small amount of money?!

— Josh (@JMO_96) August 15, 2019
Awww isn't he great for doing that 🙄🙄

— Will (@Willporeilly) August 15, 2019
Poor lad will have to start shopping at Aldi's how will he cope

— Josh Trunkfield (@JoshTrunkfield) August 15, 2019
My heart bleeds for him poor thing

— thisislukescales⚽⚽ (@Lukescales69) August 15, 2019
Imagine earning only €23 million a year😔

— Dominic Lund (@dominicbirdnerd) August 15, 2019
So all he wants is 420k a week…

— andrew osborne (@ozzylawd) August 15, 2019
I mean it's either that or piss his career away 😑

— Harish (@harish_red) August 15, 2019
Stupidly overpriced and vastly overrated. Judge "world class" on World Cups and Neymar was pathetic in Russia.

— Jools (@Jools_Orca) August 15, 2019
Unstable character. Why did he leave Barca in the first place?

— bohr (@abdulaibah_bah) August 16, 2019
He can take a cut from the salary tax cut he didn't pay earlier..no…?

— Prakash Moktan (@PRAMOK) August 16, 2019
@neymarjr is everything that is wrong with modern day football

— TalkingSport (@TalkingSportFC) August 15, 2019
He wanted out of barca because messi getting all the glory now he's begging to go back. Barca should lowball him.

— Bright (@BishopResurrect) August 15, 2019
I remember the Glory (hard) Days of a Rock n Roller … As long as I had Oven Chips, Salad Cream, Bread, Teabags, Milk, Sugar and Baccy …. I was content and felt like a KING till the next Pay/Giro day (whichever it was at the time) haha

— leonTheCanteen (@leonTheCanteen) August 15, 2019
According to google its 36.8m Euros. Eye watering amount for a diva like him

— Steve 🎃 (@2JZSteve) August 15, 2019
Should be in the Olympics with his diving, gaurenteed 🥇

— GARY (@garytaylor1984) August 15, 2019
— Mikey 🧢 (@TrueBlue_Mikey) August 15, 2019
Neymar is currently training alone at PSG, although that is understood to be part of a scheduled programme rather than related to the transfer saga.
Real Madrid have also put forward a deal that includes money as well as Gareth Bale and James Rodriguez but, like Barcelona's bid, that has been rejected.