It's Friday!
At last, the weekend is here. It has been a busy week and many things have happened, including the arrest of a popular DJ for showing his gun. Kenya Police are overworking.
Anyway, as we enjoy our Friday, there are people in Parliament who have nothing to celebrate. This is because the United States of America has decided to bar them from setting foot in the country since they have been linked to drugs, gangs and other evils. We can conclude that USA has enough evildoers of their own, they don't want others.
Moving to education matters now where a task force will today tell us whether we shall continue with the new curriculum roll out. As things are, the new curriculum is only administered until Grade Three while the rest of the pupils maintained the old. Kenyans are also eagerly waiting to hear whether KCPE will remain or will be scrapped, and we will keep you updated.
And finally, after Speaker Justin Muturi declared the Kibra MP seat vacant, several individuals have shown interest in the job. Traditionally, the seat has been won by an ODM member with Dr Raila Odinga's blessing. This time however, selecting one candidate proves to be a headache. What will Baba do? Find out here.
MPs Denied US Visas over Drugs
At least five MPs have been barred from travelling to the US in a move that signals their failure to meet the multiple criteria – many of them criminal – that the world's most powerful nation has set for denial of travel visas.
US authorities are known to deny foreigners visas if they have sufficient information pointing to their involvement in drugs trade, linked to extremist groups or are beneficiaries of the proceeds of crime.
Key Forum to Discuss Way for New Curriculum Starts
Anxiety on whether a national exam will be administered to Grade Six pupils will end today when a task force tables its report at the national curriculum conference.
The task force will also make a decision on whether the national roll-out of the new curriculum will be extended to Grade Four next year. The Competency-Based Curriculum (CBC) was rolled out in all schools on January 3 in Pre-Primary 1 and 2 and Grade 1 to Grade 3.
How Raila will Choose Next Kibra MP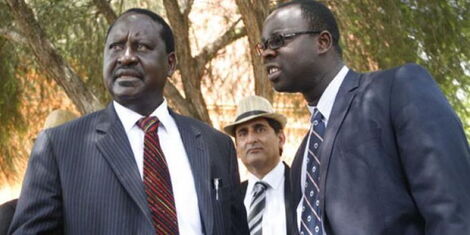 ODM leader, Raila Odinga, came up with three criteria which he will use to endorse the next Kibra MP, according to Suba South MP, John Mbadi.
Despite ODM facing a headache on who to pick, Mbadi, on Thursday, revealed that the party had the options of going for a secret ballot, consensus or direct nominations.
2019 Census preparation has faced struggles since the youth feel they have been denied enumerators opportunities. Do you think the recruitment process was fair? Are the unemployed youth justified to demand filling all the census officials vacancies?