Madam boss, Akothee, highly publicized RFH Healthcare is under attack by netizens. The hospital is associated with Akothee because she has made significant strides to promote it on her social media since it was opened. She even paid the hospital bills for a pregnant woman hit by a truck.
The facility further made headlines after Bahati's wife gave birth to their bouncy baby boy Majesty just a few days ago. This is what led to the online uproar as netizens opened up about their experiences there. While some were positive, most of them were not.
Check out the reactions below;
Lydia Nabz Okobwa Rude nurses and poor services are also in the so called 'good hospitals'.
Sawaya Triza U know lazima wapee Diana the best coz ni celeb
Rose Nyambura True… Aki I lost a very close friend there…. A mother of two who had gone to deliver baby number 3. May her soul rest easy.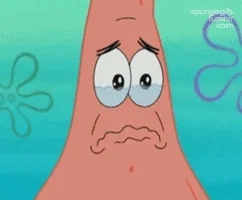 Kababy Angima Sure….but when a VIP is in the best of the best services are offered….hii Kenya sometimes Pesa ndio inaongea….am sure she was treated with at most care and attention..
Tumah Tyfu Afadhali mtu ameongea. Nishaenda ya Ruai na ya Tala. Very rude people i gave up
Vivian Olgah Jazmine Tee they are marketing the hospital. She probably delivered without paying anything.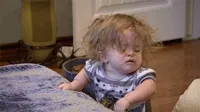 Hawa Mohammed If only u know. They killed my grandson. I took my daughter to that hospital something i regret upto today. The receptionist was soo rude that u wld have thought she was doing us a favour. Yes the bill was close to a 100k and we went home empty handed due to negligence. Its a hospital i will live to remember. Ruai Family Hospital in ruai only God will pay us. The nurses on duty on that dy only God can forgive.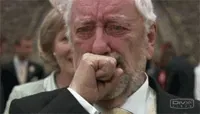 Charity Shaniz
Mimi naona this woman is just making money mbesha tu apa, she did this to advertise the hospital again uchungu ikifika haijui mathare na kileleshwa ikikuja inajua kuzaaa kuzaaa
Betty C Toiyoi Pole Sana.Those nurses who are rude,watalipa tu,i have seen some who are miserable,and you wonder why kumbe ni curses Za watu.Though all of them are not bad.
Edith Akinyi Naishi ruai bt bdo sijai enda hiyo hosi,now dat I kno sitaenda😂😂😂
Jacquie Sonnie Kinyua Kuna ka ukweli hapo… Mission hospitals all day any day
Paulina Paula kuna ingine RFH ama ni hii tuu ya huku ruai ambayo naijuwa iko na sifa mbaya sana na kujifunguwa normal ni 15000.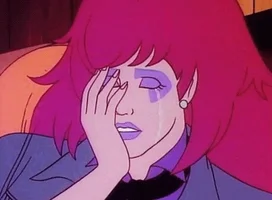 Wanjiru Murage Nani amewaambia wako hiyo ya ruai?wako branch ya parklands n people do die ib aghakan,n nairobi hospital….
Every hos has a postive n negative side..ukiskiza utakufia home.
Pauline Watahi This guys have been paid millions to advertise the hospital and you people are even doing it further here to make it more popular by mentioning it for free. Si sasa watu wamejua kuna hospital inaitwa ruai na wamama hujifungulia huko??? Good marketing there
Victoria Loise Wee ukitaka kwenda Aghakan enda hauulizwi again sioni akiwa na shida kuwa hapo…..ai achaneni na mambo za watu mtapata ulcers bure
Ann Wangari Yes it's true, but she went there with her docs, ndio atengenezee RFH jina…
Y'all don't know?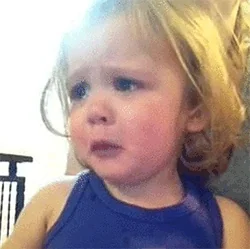 Majesty ata hajamaliza ata 72 hours na ashaakuwa brand ambassador wa hio RFH
Nattel Sanchez Morghana Nairobi womens is the best ever the bill is huge but you can't regret
Luhya Bae No wonder Inaitwa RFH ndo tusishikanishe 😂😂😂😂😂
Pua people
Winnie Wendy Janet Odhiambo come see this. So afadhali hata komarock hospital
Okoth Ayira Carls Was admitted here back in 2016,and it was nt bad.mayb walichange
Lilz Leelow
The thing here is to have safe delivery ukitaka five star treatment nenda holiday
Cate Kirera cate mwende i second u,mambo na kujifungua is a matter between life and death ni mungu yu saidia mtu i say sio mambo na hos
Katy Lynrose People are confusing this new branch n their main branch, this particular one is 200km from the main branch, it's very expensive for the likes of bahati, it's state of the art, very modern, they don't accept all nhif kuna limit,.. Nw u know
Mary Shiroh Moto People have different experiences n I had one of the best at that same facility.their services were excellent n my baby girl I went home safe. Kwanza the nurses there r awesome
Sylvia John Watu wa pumwani hapa ni kupita unyoya.Halafu ni kama mimba za siku hizi zinakam na mapua woiye Mungu tukumbuke.
Suheila Hamida Bashir I stay at utawala and my hospital is ruai family hospital and can't complain about it nani alikuambia diabetic patients can't eat what we eat muhimu control the blood sugar level am from a family that have diabetes my dad my aunts and my lil bro all using insulin na wanakula wat we eat hayaaa