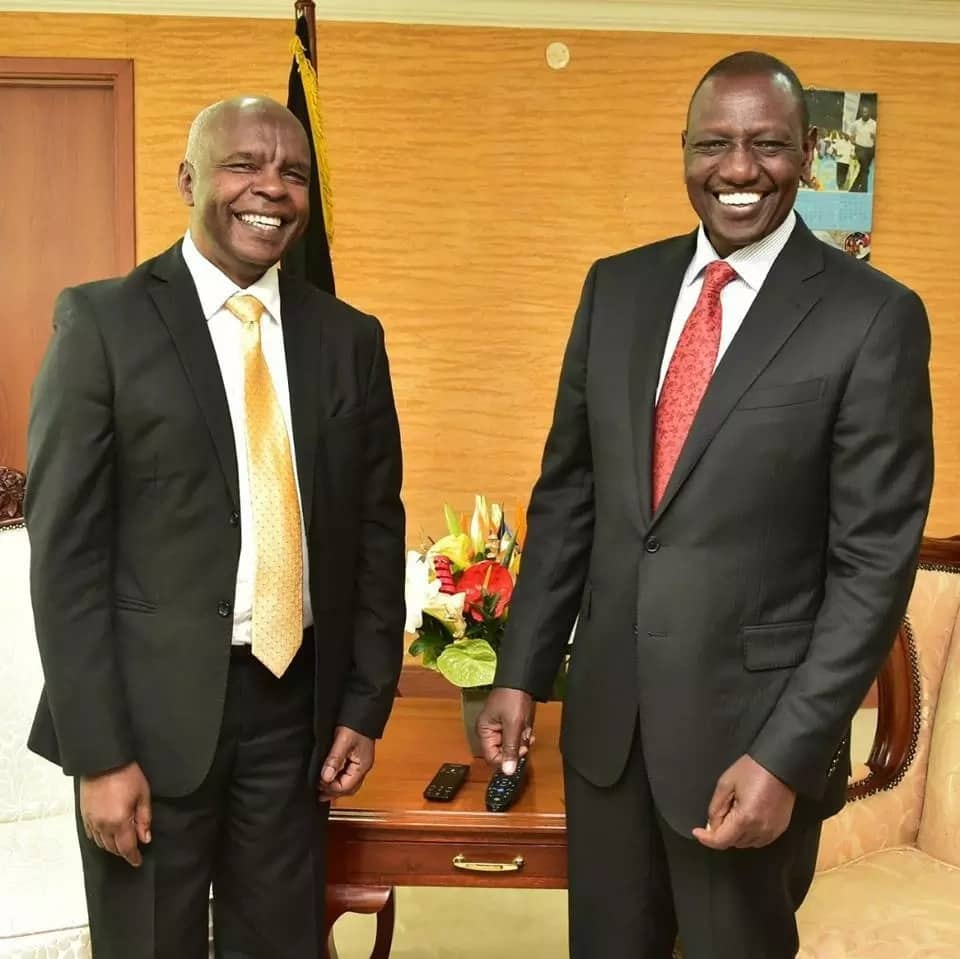 It is now official that celebrated Makueni governor Kivutha Kibwana has joined William Ruto's Tanga tanga team.
Kibwana, one of the most loved county bosses, accompanied Ruto and other politicians for a trip to Turkana County, the backyard of Joseph Nanok, another politician who has shifted allegiance from Raila to Ruto.
"Any Kenyan or leader who takes Ruto for granted or thinks that he does not matter is wrong. Am saying that this because I am a constitutional lawyer, a political analyst, and a politician", the governor said when he was given chance to speak.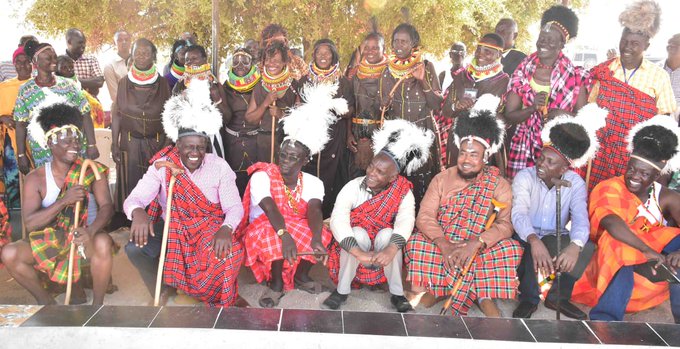 A section of Kenyans have been pushing the former Wiper Chairman to run for President. Kivutha's development record and dedication to public service have won him many admirers.
His decision has elicited mixed reactions on social media.
Did I hear this right? Kivutha Kibwana joins William Ruto? Jesus. Wapi Akina Boniface Mwangi! pic.twitter.com/RJZHIg9siQ

— Lord Abraham Mutai (@ItsMutai) August 15, 2019
Kivutha is simply reminding people that no one owns Kenya. Or should even imagine they do. https://t.co/mww8F19uYo

— James Ohayo (@ohayojames) August 16, 2019
As Kenyans we have always been constantly reminded that Hon.Kivutha Kibwana is the best performing governor and I concur.However,understanding our political terrain,he will soon be 'corrupt and a non performer'.
Simply because he has leaned towards Ruto and team tanga tanga. pic.twitter.com/0GzOxbYbiu

— ArapKoech. (@roanbirgen) August 16, 2019
Who else would he support? The shenanigans of the BBI? To protect status quo? Don't just condemn, give an alternative. Ruto is not perfect but what we need to break from the circle of the elite & entitled. Kinds born for CeO position but clueless on leadership. He's the Kibaki.

— Jack O. Abira (@OAbira) August 15, 2019
@bonifacemwangi afanye nini sasa?? What you heard from one of the few brilliant, honest intelligent leader is evident…@WilliamsRuto might not be perfect but he's human and with that we can't deny that his struggle towards where he is now is worth him being president 2022.

— Kiprotich Enock Buchen🇰🇪 (@Kiprotichenos) August 15, 2019
When you see a respected leader like @governorkibwana warming up to the crooked tanga tanga instead of selling himself as an alternative for progressive Kenyans in 2022 , you realize that there is very little hope of transforming this country in the near future. Shame !

— Punda Amechoka (@AmechokaPunda) August 16, 2019
He resigned from wiper long ago remember;this ain't a surprise.

— KYULE (@Kyule_anthony) August 15, 2019
Nothing strange about that. All politicians are the same. Ruto was Baba's bossom buddy; a few moons ago.

— WaNduta (@WaNduta8) August 15, 2019