Chelsea's start to the new season has seen them lose 2 matches in the space of 4 days. The Blues were humbled 4-0 by Manchester United in their first Premier League match at Old Trafford before losing on penalties to Liverpool in the Super Cup 3 days later.
Frank Lampard's team, however, showed great improvements in the clash against the European Champions and should have won the match based on the balance of play.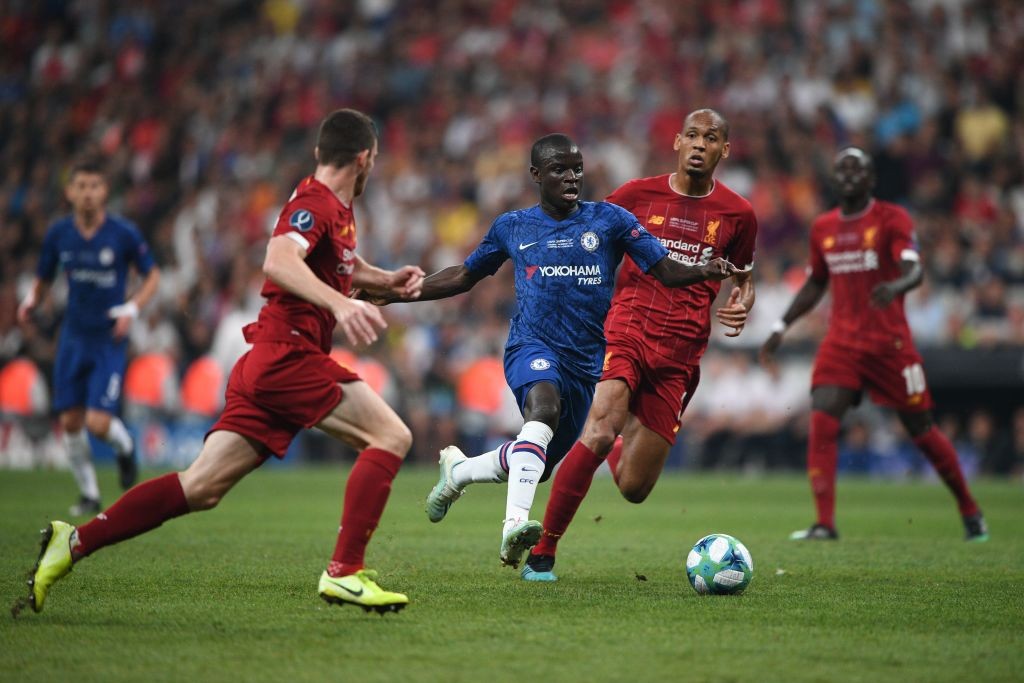 One reason why Chelsea outplayed Liverpool was the performance of World Cu winning midfielder Ngolo Kante. The French midfielder put in a typical Kante performance and dominated the center of the pitch which gave Frank Lampard's team a very solid platform to create and keep the ball.
At times, the short midfielder was left to man-mark Liverpool's towering center back Virgil Van Dijk on corners, and he did not back down.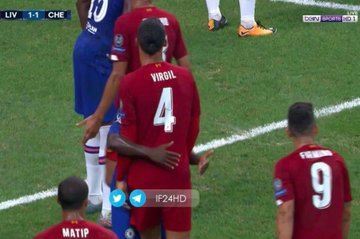 After the match, Chelsea fans took to Twitter to heap praises on the player who many considered as Man Of The Match.
Ladies and gents I give you NGOLO KANTE 🙌🏻👏🏻👏🏻👏🏻👏🏻👏🏻👏🏻👏🏻👏🏻👏🏻👏🏻👏🏻🙌🏻🙌🏻🙌🏻🙌🏻. #ngolokante pic.twitter.com/5KW2w09li3

— Bra.Rashmel (@URashmel) August 15, 2019
loving @ChelseaFC style under Lampard, these performances will translate into victories soon! Kante was brilliant today!

— Patrick Traile (@PatrickTraile) August 14, 2019
I'm gonna say this once @Chelseafc DON'T YOU DARE SELL @nglkante Kante this beautiful, wonderful, amazing human being never stops giving. I'm so proud of him. 😭👏💙

— NRK (@NRKTaker) August 14, 2019
Just look at Kanté, goes to intercept the ball even before the pass. What a player! pic.twitter.com/pB0nBJ7QFI

— Karo (@Karovoni) August 14, 2019
The only player in chelsea that can play all wings, You KANTE tell me this dude can't💯❤🔥 #LIVCHE pic.twitter.com/zY9O7Jhmr3

— Yum Yum (@PreseleyYomi) August 14, 2019
Best in the World?
N'Golo Kanté is actually the best midfielder in the world. What a fucking half from the little man. pic.twitter.com/VTOpuEdek6

— Nana Poku (@NanaPoku6088) August 14, 2019
I can be a United fan and still like Kante and Mane 😭😭…. they are good

— Tabitha 🌸 (@paloonzzy) August 14, 2019
How absolutely Kante destroying James Milner 🤣😲 pic.twitter.com/KVqtOtT7t5

— Troll_Football⚽💜🌍 (@FootballToll) August 14, 2019
Kante Is So Good.

— PEARL 💎 (@phurplegift) August 14, 2019
The Blues next fixture is a Premier League clash with Brendan Rodgers Leicester City at Stamford Bridge on Sunday.