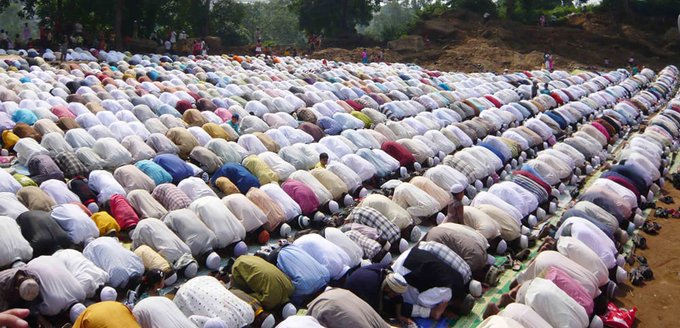 Interior CS Fred Matiang'i has declared Monday, August 12, a public holiday to mark celebration of Eid-ul-Adha. Eid-ul-Adha is an Islamic festival to commemorate the willingness of Abraham to follow God's command to sacrifice his son Isaac. Kenyans are well known for their hardcore partying culture and we all know how this long weekend means to them.

Most people will plan to host house parties, go out with friends, visit our loved ones and what not. Our streets and estates will have all kinds of rowdiness but should we blame Matiang'i for executing people's power?
Matiang'i Declares Monday Public Holiday to Mark Eid-ul-Adhahttps://t.co/UoEn9b5JWN#ThursdayMotivation pic.twitter.com/3xkgtinzuD

— Opera News Kenya (@opera_kenya) August 8, 2019
Here are ways Kenyans plan on spending their long weekend.
@iamjeffmote @mungalambuvi @Karimi_Karen keep on wondering So this man Matiangi is more powerful than the DP? President? Hes calling all shots even declaring Holidays?🤔🤔🤔🤔 Jst asking am i the only one baffled!?

— Ichimuntu (@ichimuntu) August 9, 2019
I used to be excited about these extra holidays Muslims bring each year , but these days No more!

— DARK PASSENGER ™ (@silvaharon) August 6, 2019
Ni mzuri monday was exam day inakaa matiangi ameniokoa🤣🤣🤣🤣

— Kenn (@kenn_chaplo) August 6, 2019
After Matiangi confirmed the Public Holiday pic.twitter.com/NrlVgsHN3F

— King in The North 🐺 (@bespoke_jay) August 8, 2019
Chelsea fans seem to be calling the shots already.
Dear Fred Matiangi,
Thank you so much for making Monday a public holiday courtesy of Eid Ul Adha.
That means on Sunday I get to watch Chelsea beat Manchester United in peace and not worry about Monday blues!

Yours faithfully
Chelsea fans!!!
🤣🤣🤣#DeadlineDay pic.twitter.com/3hPR63t9Lc

— ping pong official 🇰🇪 (@pauliddiali) August 8, 2019
Long weekend imejileta tu hivyo? Khai!

— Ayub™ (@ChomLi) August 8, 2019
😂😂😂waaaa …..sasa kutoka kesho ni kaende kakiendanga

— Hander Ashiundu Brian 😎🇰🇪 (@WarrenHander) August 8, 2019
Matiangi amefanya ile kitu, Weekend ni Thursday to Monday.

— MR.FREQUENCY🇰🇪 (@DJKBOY_) August 6, 2019
Thank you Mr.Cs at least Kalong weekend,

— Maingi Wycliffs (@MaingiWycliff) August 8, 2019