Irate Kenyan women condemned Aden Duale for inciting the speaker to kick out Kwale Woman Representative Zulekha Hassan who showed up in parliament with her baby.
She entered the parliament chamber with her baby and when Duale saw her he immediately cut his submission claiming that it  Zulekha's act was gross misconduct.
Since Zulekha was not willing to step out, she was forcefully kicked out by Sergeant-at-arms bringing the proceedings at the house to a halt.
Efforts of some MPs to defend her failed. MP Alego Usoga and MP Samuel Atandi were also kicked out alongside Zulekha for defending her.
Angry women and mothers took to social media condemning the heinous act of throwing a mother out of the parliament for coming in with her baby.
Reactions
xris.; Can someone please explain what is Gross & shameful about a Mother breastfeeding her child??! Duale is out of line & should be made to apologize for his offensive remarks towards Ms. Zulekha.
Min Yawuoyi;  That's being inconsiderate and insensitive because maybe the child wasn't feeling well and the mother wanted to monitor the behavior
Betty Francis; Sioni shida yeyote mimi and what if the dm ran away were you expecting her to throw the baby away ama, parliament inafaa iwe n baby creche room!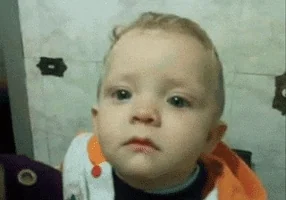 B4 Neno; Duale anasumbuliwa na Dini, he has been taught that women are nothing in his crap religion. that's why he hates Esther Passaris… its funny how he could see Zulekha while speaking. compound eyes? Cursed man
Allan; Duale must apologize, if he is not talking about Esther Passair's bag, he must look for something to talk about! How did he even notice Zulekha come in if he was giving his submission? This man Akona umama mwingi sana.
Kwale Woman Rep Zulekha Hassan kicked out of Parliament after walking into the chamber with a baby, Speaker terms move unprecedented. pic.twitter.com/OPXJt52iZw

— Citizen TV Kenya (@citizentvkenya) August 7, 2019
Miriam Allans;  Working mothers are being discriminated
Waithera; Wanawake na kutupa mawe no wonder hakuna siku tutachukuliwa serious in this life. I saw you all wow the Australian prime minister when she read her speech as she breastfed but now that ni mtu mweusi mko huku kupiga kelele..
— Sulphur (@IzohSulphur) August 7, 2019
Lucia Waantonia;  Woi hawa waheshimiwa wana mambo mimi nilikua nakosa dm day care asap muhindi hawezi kubali uende na mtoi kwa duka yake alikua nazake hata hivyo kenya haikosi sarakasi
Luiza Darren Irina;  If a doctor could perform a surgery with her child on her back here in KENYA why can't she go with a baby to parliament???
Carol West;  Wangmwacha tu jamani Si hata huyo mtoto atakua mheshimiwa one day😅😅😅😅😅😅😅😅😅😅😅😅😅😅😅😅😅😅😅😅😅😅kenya sihami ng'ooo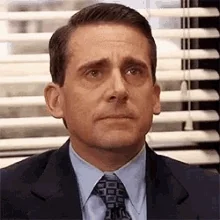 Sharon Terry;  Mdame alilipwa mshahara akarauka kuenda kwao. Na job hunahitaji kuenda pia. Wololo SI angempeleka day care
Wanjiru Nyaga;  Kama hujawahi achwa na mboch bila notice ama akagonjeka kabisa ile she also needs care, continue talking badly.
Caroline Otieno;  Hiii ndio Kenya from cancer news to baby in the chamber tutashtukia tuko dec
Wasp Sisi;  She must have had good reasons.Dms can really mess a mother's day.stop condemning her,she was right .mbora kazi ifanywe.i also found myself in her shoes one day.i had to carry my baby to work.