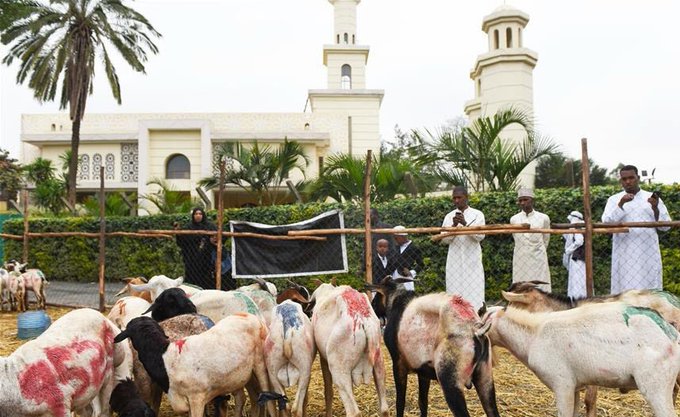 Interior Cabinet Secretary Fred Matiang'i is set to gazette 12th August as a public holiday to mark Eid al-Adha celebrations, Chief Kadhi Sheikh Ahmed Sharif Muhdhar has said.
Eid Al Adha is one of the two festivals of Islam which is celebrated two months after Eid ul-Fitr on the 10th day of Dhu Al Hijja every year. It is considered as the holiest month of the year.
The Muslim festival marks the conclusion of the important worship of Haj or pilgrimage to Makkah. At the end of the Haj, Muslims throughout the world celebrate the holiday of Eid Al Adha and offer sacrifices of animals including goats, cows and camels.
After sacrificing the animal, Muslims are to divide the meat into three portions- one-third of the portion is left to the family, the other third is offered to friends, neighbours and relatives while the remaining third is gifted to the less fortunate and needy.
The animal sacrifice may take place anytime until the sunset on the 13th of Zul Hijjah. Moreover, during the holidays, Muslims start their day with prayers, put on their best attires and offers gifts to others.