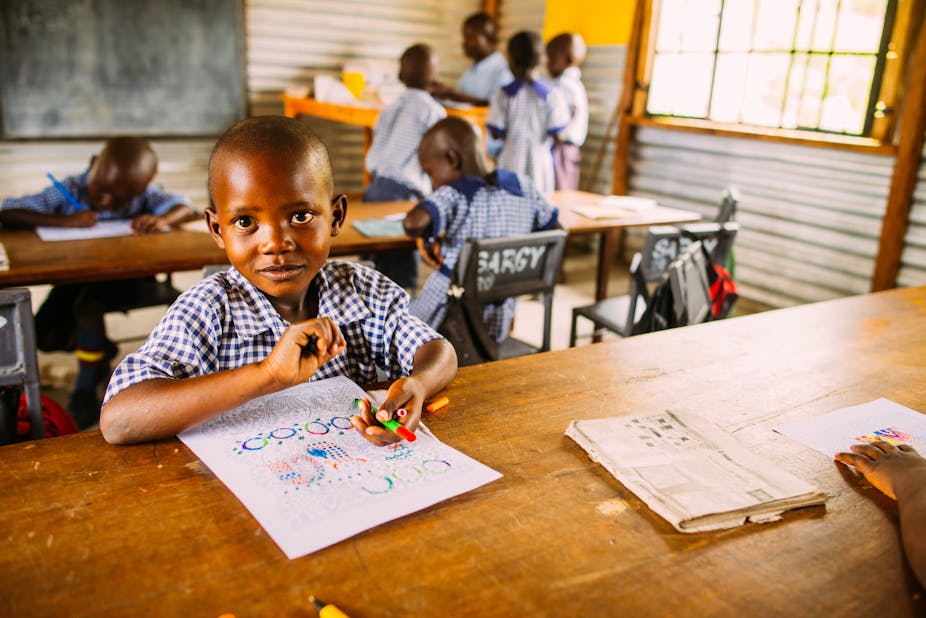 A child's mother tongue is the first language he learns, and it comes as naturally to him as walking. Language is your identity. If you don't speak it, you are excluded by your community. Mother tongue does not simply mean the language spoken by the mother, but the language that is spoken by the child's caretakers and sometimes, even the community.
Research also demonstrates that children learn more when they are taught in their mother tongue than they do when they are taught in any other language.
A new education policy was proposed to make it mandatory for nursery schools to include lessons on indigenous language.
So why is it important to train a child to learn their mother tongue? A strong base in the mother tongue equips a child with phonological skills that helps him master reading and writing through phonological decoding and encoding in other languages. This is possible because the child acquires the spoken language organically and can easily relate to the sounds of the spoken language with the written alphabet.
This topic has elicited a heated debate on social media.
Do you think it's important to let your child learn their mother tongue?
Black children that speak English but can't speak their home language are not cute,they are lost!!!

— Chelsea Babe 💙💙 (@membrey16) August 4, 2019
Below were some reactions.
I agree. I love seeing people speak their native tongues, even if they are raised in America. My pen pal was Spanish/Korean and legit the number one rule in the House was no English, only Spanish or Korean. They could speak English outside of the home, but inside, it was a no no

— Unique Stanley (@HeroicSeoul) August 4, 2019
Black children that can't speak their home language don't choose for themselves. It's coz of their parents and the education and environments they force their kids in.

Now imagine being fluent in your home language but still buying everything from ppl who aren't your family???

— Penuel Mlotshwa (@penzoid) August 5, 2019
The problem is not about children speaking English. It about African children who cannot speak their mother tongue, or any Indiginous language. That's actually stupid. Where are we going as Africans? We should be proud of our indigenous languages not be ashamed. https://t.co/ESbxNFRpqx

— mando (@mando77466376) August 4, 2019
Other people feel it's a great opportunity to learn more things by knowing English.
ENGLISH WILL GET YOU SOMEWHERE IN THE WORLD …..I THINK ITS BETTER TO BE ABLE TO SPEAK ENGLISH THAN A LANGUAGE THAT IS CONFINED TO WHERE YOU COME FROM ….ITS A GLOBAL LANGUAGE

— lamdar weber (@LamdarW) August 4, 2019
😂😂😂 during world summits conferences most leaders speak their own languages and they have interpreters.

— Gontsewalekhosi (@Gontsewalekhosi) August 4, 2019
While I think it is a beautiful thing to speak ones language. No child is lost because they can't speak their native language. Their parents simply didn't or couldn't teach them. & that can't be blamed on the child. These extreme views are not helpful pls.

— Nkem4eva (@nwaegbe_nkem) August 4, 2019
Making children believe knowing English fluently makes them intelligent is totally wrong. I went to school with some guy who obtained 6 distinctions in matric and his English was bad

— Chelsea Babe 💙💙 (@membrey16) August 4, 2019