Diamond Platinumz' mother has caused a stir on social media after a video of her interview leaked. What shocked people is that Sandra Kassim appeared intoxicated such that she couldn't control her behavior.
Talking to the interviewer, Diamond's mother praised her son's Label WCB saying that they have all the freedom to celebrate anywhere.
Her Ben ten Rally Jones, intercepted her revealing that Diamond Platinumz whom they have branded Simba is buying a new home in Dubai.
When asked about her extreme presence on social media, she sarcastically told the interviewer that social media is for everyone and she is free to do whatever she has to do on social media, provided she does not expose her nakedness there. She added that she posts Rally Jones on social media because he is her legal husband.
MamaDangote defended her son over drugs allegations. Sandra, backed up by her lover said that Diamond does not use hard drugs.
Here is the interview!
Netizens are trolled Diamond's mother after doing the interview while drunk, and lying that Diamond is buying a house in Dubai. Some said that at her age it is out of order to go clubbing.
Rael Katu Ana sauti mbaya🤣 kama paka amekanyagwa mkia
Claire Lyavuli Mama mjeuri kweli
Raqel Odera Nishamuogopa yaani, huyu yuaweza kukupa maneno mpaka basi….Tanasha una kibarua weee ama tuseme language barrier ndio itakusaidia😬😬😬
Qûi Watts Sinaga za huyu mama lakini Leo amenijazz!😂😂😂😂😂 watu wa media TZ is very nosy is asking stupid questions is need Akozzee for answer zem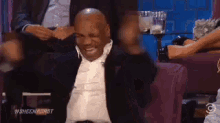 Beth Tshiku Gichuki Wa swahili esp Tz roho juu aki,,si kwa jeuri na matusi na kujibu wanajua….😂😂😂😂…i had one friend alitusiwa na makanga wuuueh alijibu makanga once,,hakuongea tena…"Ati malaya wewe!!!she was like duuuh malaya salamu kwetu,,,Malaya wewe,mamako,babako n she added few insults,,just imagine with the accent!! Makanga kuskia accent hakuongea tena!!😂😂😂Janr Wainaina ma mombasa, swahilichako kiko bado?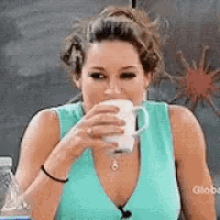 Mii Attmore And you expect diamond Platnumz to man up if these are the type of people who mentor him, or are his role models, or who he looked up to while he was growing,,
Women, your kids will follow your steps, your behavioral traits, Children simply mimic what you do,,, more than the tu funny advise you give them
Your communication skills, how you yell, how you behave in certain cases are exactly what they'll follow,,,
Be careful what you do in front of yours,
Ion blame dee nowadays, I concentrate more on the source of what he does, that's where the problem started💯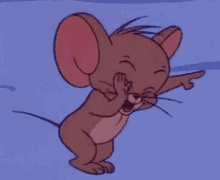 Terry Karey BIG LIES! In Dubai they don't sell houses, not even their land, to protect their wealth
Rosalie Rosalind Rosalyn Huyu mama ni kama hukuwa na madharau….who can remember her first reaction when they met with Tanasha? Alimwangalia kwa macho akamwuliza,"mbona waogopa?🙄 huyu heri nichague Judas aniuze sumuni moja kuliko sandra for my in-law 😒
Tiffa Tiffa Diamond can't afford a house in Dubai 😂😂😂😂😂😂😂😂😂😂
Hata 1 bedroom
Maggie Mukoma – Hammond Mama ni mjeuri kama kishonde cha mwisho🤣🤣🤣🤣
Huyu kama MIL ni nomareeee ukiongezea kiben 10 chenye mdomo namna hii shaaaaaa🙄👀🤣🤣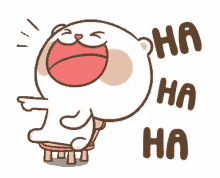 Kenyan Gal This woman is nasty 🤣
Kavata Kilonzo Kimwanaume kizima tu!eti mwambie simba yuanunua makazi uko!!!nugu
Edna Nyangara Huyu mama ata siku mbili siwezi ka kwake
Mwas D Jenny Haka kamama kanajiskia skari siku hizi na hili jidume halina haya kuekwa na mwanamke
Boke Mwita Kuwa Ben 10 gharama unaropokwa hadi achievements za kijana mwenzako😂😂😂
Ivyone Peris Jackson Alikua mlevi huyo mama ndoo fast time kupewa kingfisher
Yvonne Michelle She's fiercely guarding her ben ten from those beautiful ladies hanging around them…just have a feeling this will not end well
Purity W. Cate Aki tanasha AKO Kwa problem…yani instead of her knowing plans za Mzee ….ni mother -inlaw anatia stap🙄
Priscillah Maweu Sweet mtamu amelambishwa Heineken😂😂😂anaroroa siri