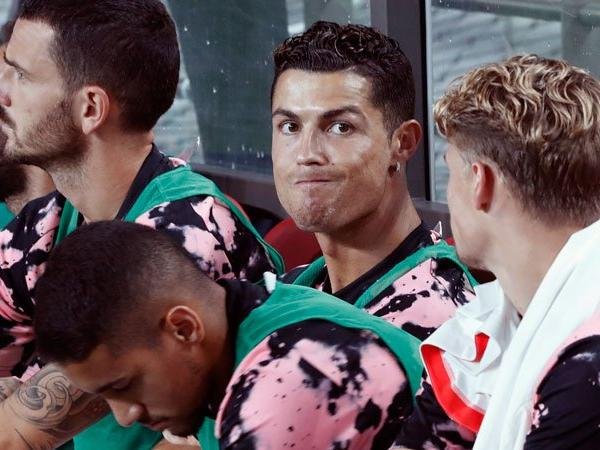 Fans have identified a problem in today's football after South Korea fans filed a lawsuit against Cristiano Ronaldo for failing to show up in the match between Juventus and K-League.
The Italian giants continued their pre-season preparations with a lackluster performance in an otherwise thrilling 3-3 draw with the South Korean side in Seoul.
According to reports, Ronaldo was contracted to play for 45 minutes when the friendly match was announced, but he watched it from the sub's bench.
Fans became angry when he made no signs of even lacing up his boots and have reached the Seoul law firm demanding compensation for their 'mental anguish.' This is in accordance with the term of the contract.
The penalty clause for sitting Cristiano Ronaldo out of Juventus' friendly against Team K League is $675K USD out of their total revenue of about $3 million from their 12-hour stay in Korea, according to MBC. pic.twitter.com/rJk6IIDgEg

— Steve Han • 한만성 (@realstevescores) July 29, 2019
And this has sparked an online debate with some claiming that 'there is wrong with football today';
Ticket – 70,000 won (£48.50)
Commission fee – 1,000 won (£0.70)
Mental Anguish – 1,000,000 won (£695.85)

🇰🇷 South Korean fans are seeking compensation after Cristiano Ronaldo did not feature in a Juventus pre-season friendly against K League All Star… pic.twitter.com/M1JRu7Vlpb

— Virgin Bet (@VirginBet) July 30, 2019
When players are contacted for minutes played in international friendlies there is something fundamentally wrong in football

— BHOOG (@bhoogenberg) July 30, 2019
His attitude made fans angry. He also canceled his event which was about to held before the match. He said that he will focus on the match. And he didn't make a single apprarance on field. Thats why many fans were so angry. They paid almost 700 dollars to see him.

— sTufF (@gmltjrgud) July 30, 2019
Hope they will go to supreme court?

— Ugbosu Timothy Oke. (@TimothyUgbosu) July 30, 2019
This is going to fly over so many heads 🤣🤣🤣🤣
Top work!!

— Chris Trippy Kiddell (@TrippyDrew69) July 30, 2019
Any attempt by Juventus coach Maurizio Sarri to defend the star was thwarted by the South Korean club. Sarri said that Ronaldo did not play due to an injury. This, however, was disputed during a press release.
"If Ronaldo was in danger of sustaining an injury, he shouldn't have been in the squad. After the kickoff, we consulted a Juve staff. He told us that they're aware of the contractual obligations, but that Ronaldo won't play as he's 'too tired.'"