Willy Paul is going thug and sinking deeper into the darkness at an unprecedented pace after he introduced his new favorite toy, his gun. Turns out since he showed it off, Willy Paul has been busier threatening innocent strangers that he will shoot them than with his 'gospel' career, but can he really?
The former gospel artist left many with mixed reactions after parading what is believed to be a Ruger SR22 pistol last week. The gun is popularly known for its sleek features and is a favorite to many private owners. Through his Instagram page, Willy Paul captioned the now-deleted photo saying: I LOVE TOYS!!
A leaked video of him threatening to pull out his gun on a person is making rounds on social media. In the video which has angered netizens, the hitmaker is seen and heard threatening to pull out his gun as he and the other partner engage in a heated confrontation. It takes his crew to cool him down and discourage him from the crime.
He basically threatens to commit murder which in itself is a crime and netizens are calling for his immediate arrest and the gun license he has to be revoked. Check out the controversial video below;
Netizens came out in masses to condemn his actions on social media and reprimanding him for his carelessness. Check out their responses:
Noel-Isidore Thomas-Sankara Si upige hiyo risasi unajichocha unapiga uone ukikula ugali mbichi ya Kamiti.
Sheik Bilal Willy paul is a coward hile kitu ywaeza shoot ni mshuto kwa hizo ndanda zake
Osir Juma
Nani alipea hii ngombe gun.. ama ni toy??
BShop Mehemehe
Catherine Kinyua don't mention this cheap street boy again.. when he got nothing everything was at peace now he's farting on everybody.. matiangi why are not not arresting this fool… when we fighting cancer he's busy disturbing the peace of innocent Kenyans with toy guns.. nautaona burukenge ikisema.. that's my boy friend.. boyfriend my left nipple.. Nkt.. wasted sins
Mimi Chez Our very own lovely saved, humble gospel artist spreading the message of the lovely Christ of PEFA CHURCH. 😊
Kj Mpoa Very saved..brought up and raised in church as an altar boy. He's leading the way.
Esparansa Mk'abili I saw this coming immediately I heard he was displaying his toy "some weeks ago…. Tumbako Ya mtu!
Kevinkelvin Adunga This guy is full of pride, can someone tag Matiangi. The gun license need to be revoked asap and be arrested with immediate effect.
Telvyn Haniff Mbona huwa sipatani na watu wa vitisho Kama huyu hiyo siku anaweza imba lingala
Roseline Manyasi Mukoya This video has made my landlord change his mind on rent.. He just told me that no paying rent for 6 months.. Thanks to the one that shared let it change other people life also
Mohamed Rahoy Ever wonder about the increasing number of wayward youths? Their role-model right here.
Bundi Mfundi I met this guy last year at Greenspan mall and after a brief chat i cud see a thug,and a devil rolled into pozze's eyes. Illuminati is real
Kihuria Wa Ndorongo My uncle one day threatened someone that he'll draw out his gun. Aki alipigwa heady akasahau mahali ako.
Wanjala Dismas
This is the guns that matiangi is looking for kumbe this member of PEFA church is hiding one here let me tag bwana CS
Abďî Rudolfø
Uncle Yangu pia yy aliwahi threaten Mtu ati atamtolea Bunduki,Wuuuuueh Sema Kupigwa Elbow ya Maskio akajisahau penye ako
Ikabidi Tukamwombea Msamaha kwa Huyo jamaa
Wuod Ongare
Willy Paul sasa anaweza tishia mtu? Huyu kijana ameguza gym wiki mbili anaona ameunga… Huyu si unalamba uso anaamka after 6 days.. Ghasia tu
Griffin Wasike
Unless that gun is already aimed at you, it is useless in a direct combat situation. Tandika Willy Pozze had apate adabu, grab his gun and shoot him in the leg. He'll beg you to spare his life.
Shonachi Mcute
Willy Paul na ringtone apoko wanafaa kupelekwa kwa museveni ama mugabe wasaidiane huko na ujinga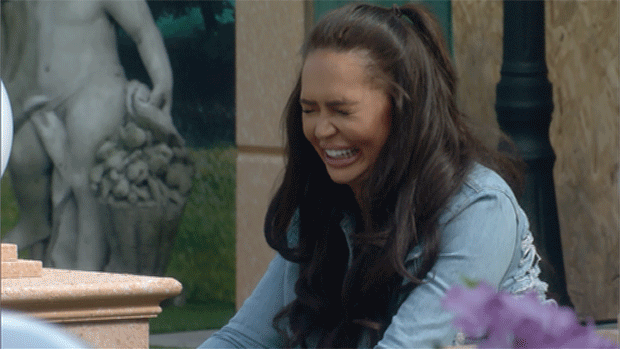 Bosco Joseph
Control your tempers and stunts.
Kuna watu wanaishi na kutembea with assorted weapons and yet very humble hata akikosewa.
You claim to shoot someone juu ya parking?
Luminac Green
When guns falls in the hands of small kids….mdomo ndio huongea zaidi… a real man pulls and fires, then talks later
Lona Akoth
Anajaribu kutuambia abebangi yesu yeye ubeba gun?
Mutogia Mainah Mutogia
Hizi bunduki si nzuri, unaibeba kila mahali ukikosa adui unaanza visirani ndio watu wajue uko nayo.
Mkorogo Utaniua
Angepiga nijue yeye ni mwanamme kamili. American wannabe. Atajua hii ni kenya and he ain't among those who do shit and walk Scot free.