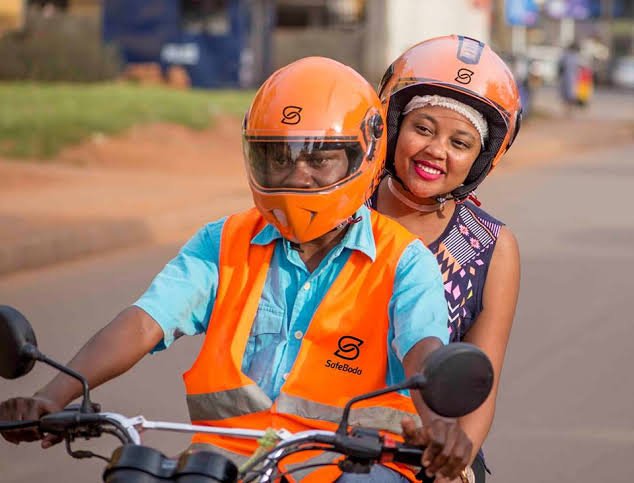 Using a
boda boda
on Kenyan streets is an extreme sport. Since their introduction into the Kenyan market, the initial joy of riding in them has never been the same again. 
Boda boda operators are well known for their basic services, transporting people from one point to another, especially on roads with fewer matatus. Also, people often prefer boda-boda to matatus during pick hours when there is traffic on roads.
In a recent revelation, besides the basic services they render to people, boda riders have also become very famous among many women and school girls. It has become so easy for a boda-boda rider to lure his passenger into his love trap. The reverse is also true. The drivers have revealed annoying habits that are turn offs to women. Some have had regrets of getting to know them in the first place, creating fear among young ladies/women.

How was your experience with a Boda boda guy?
Me: Finally finds a good, reliable, safe boda guy.
Him randomly at 0025hrs: Hae dia

😔😔😔

— ♣ Fauziya (@Diamamyn4zi1) July 27, 2019
It seems ladies have fallen victim of such an incident at least once in their life. Below were some reactions:
I feel this to the core, I don't even try to engage in conversation anymore. Call me a trash person but sitaki kupendwa

— Maanda (@Maanda_eva) July 28, 2019
Totally relate:

Me: Pick me and drop me at Jiweke Tavern
Uber Guy: Nimefika

Along the way

Me: (trying to be nice) What's your name? Thanks for the drive (I tip him well).

At 2:00 am

Uber guy: Hae dear? Bado uko out?

Me: 😱😱😱😱

— Nancy Abira (@AbiraNancy) July 29, 2019
😂😂😂
I can relate
There was this one that was my regular
Used to take me to see this guy u was trying to get to know 😉 … I got bored so this day I tell him ngoja Natoka in few minutes am just picking few things, I must have given TMI … Later that night, hi dea 😞

— Linn Loray (@ladyloray) July 28, 2019
Wondering why the Boda Boda guy would do that…
Mans must have been scrolling through his contacts, saw your number and thought "potential booty call yes, no, maybe? Only one way to find out"
Boda guy: hae dia

— The big foot previously known as Shuru🇰🇪💙Ⓜ️ (@WanjiruJon) July 27, 2019
And not only do they just text but will want to keep tabs through various social media platforms.
Same…my tuktuk guy literally even followed me on ig😭

— islander 🇰🇪🇰🇪🇰🇪 (@kayla_nzadze) July 28, 2019