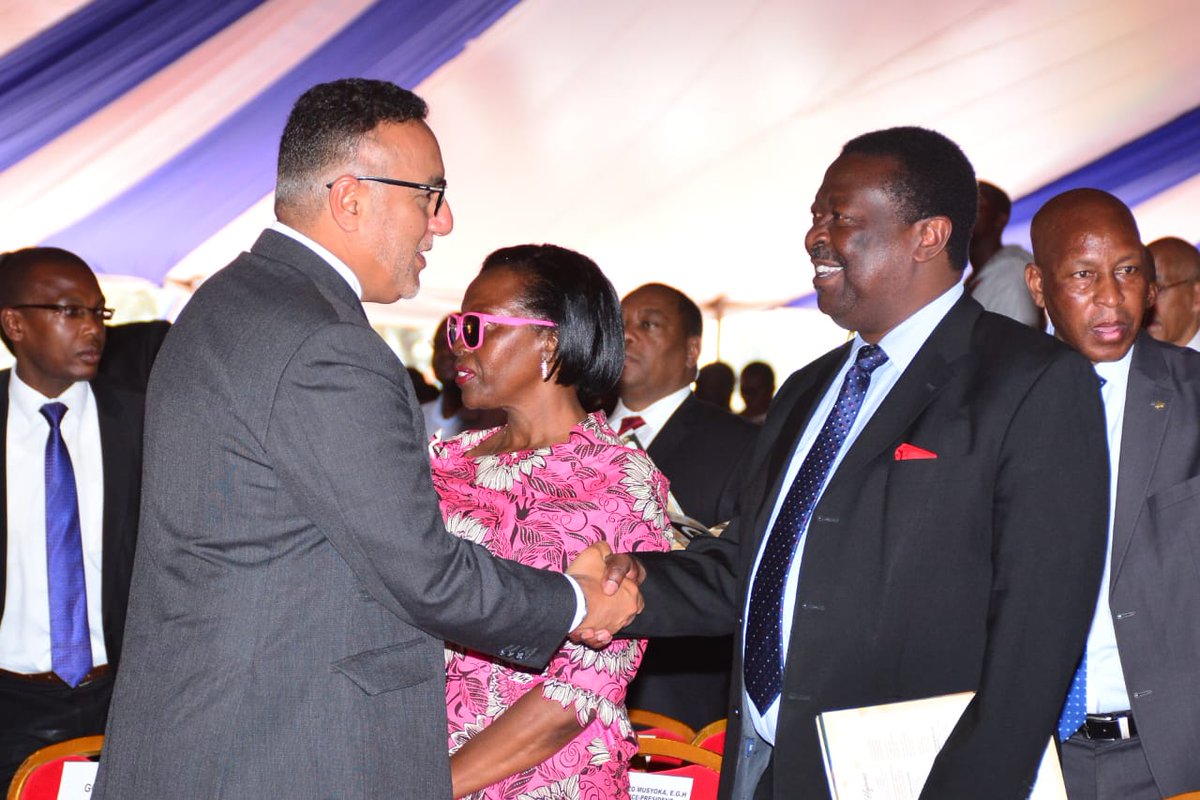 Was Martha Karua rocking Miwani ya watoto at the burial ceremony of Peter Kenneth's mum? We know Kenyans have copied the idea of rocking shade at funerals from movies, but it seems we don't know which kind of shades to wear.
And Narc Kenya leader could have joined the embarrassing list of public figures with wardrobe malfunctions.
What seemed to be just a normal outfit for the Iron Lady could not go unnoticed as hawk-eyed Kenyans quickly started discussing her 'pink' sunglasses which according to them was just a rare kind of sunglasses expected to be worn to such a function.
Evans Matara Magare I tot hizo specks zake ni zile za watoi wanacheza nazo
Princess Raquel Amekataa kuzeeka kabisa😂😂😂
Fausto James Kuvuta bangi ka amejificha.majibu ndio hiyo watu wakicheka una cheka.
Benadette Wambui Sasa Nini inakusumbua wewe?? Ungevaa hizo black zako ukakae hapo mbele yake…lubish
Lilian Muthomi
Eunice Kamumu Those pink stunners took me back in those days a Christmas wasn't a Christmas without them…..i kifup
Others couldn't, however, find any issue with Karua's spectacles terming her as a modest woman who knew how to match her clothes with what covers her eyes. Many argued that since Karua's dress was pink, then it was appropriate to be also in pink sunglasses.
Some observed that Karua was in order since it was not written anywhere that people should wear only black sunglasses to burial ceremonies.
@MarthaKarua I Loved This Your Sun Glasses. Dope!! pic.twitter.com/crvJ6pTLB7

— KENYA's CHELSEA 001 (@McBarr_Prince) July 25, 2019
Florence Jones
Kwani mazishi ni yake vitu ua zinawasimbua no wander amtasonga mbele nkt
Mkare Dave Huyu anakaa watoi mida ya jioni wakitoka showground kupata face paint n colourful sunglasses
Karua on her part was so fast in appreciating all those who commended her for the glasses.
Asante

— Martha Karua (@MarthaKarua) July 26, 2019
Octavia Maina Haters please bring all your bank accounts balance so we can compare with Martha's
Opera News is carrying out a short survey on the effectiveness of our notifications. Spare a minute and share your thoughts with us here.