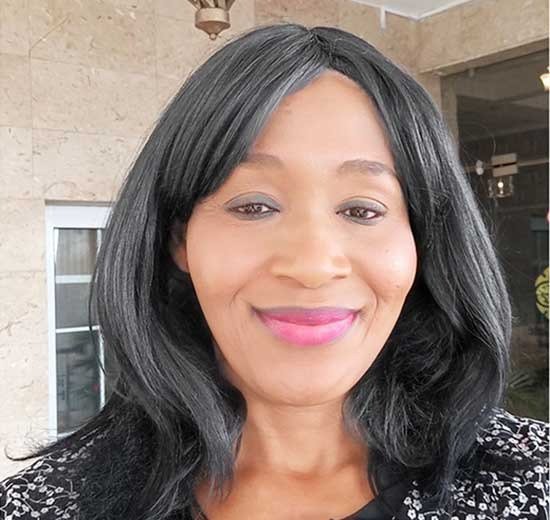 A Nigerian journalist has come under heavy criticism from a section of Kenyan online users after canceling her trip to Kenya citing al Shabaab attacks in Somalia as her main reason.
Through her Twitter account, Madam Kemi Omololu claimed the attacks had made it 'too dangerous to visit'.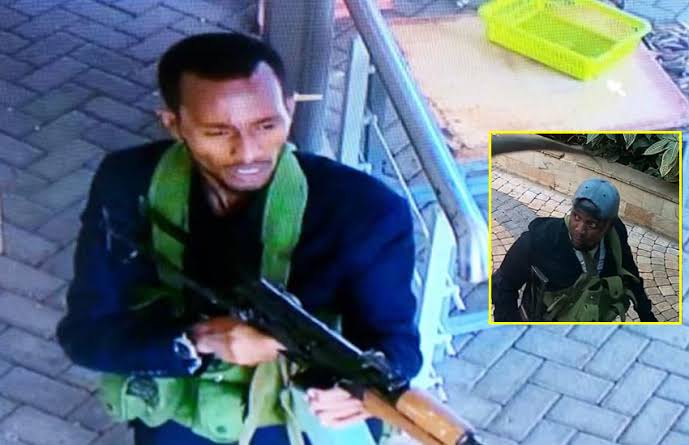 The little known journalist was supposedly invited to attend the African Women in Media event that kicked off in Nairobi on Friday running to Saturday.
She cited numerous terrorist attacks in Somalia while at the same time referring to the Dusit terrorist attack on January 15, 2019, where suspected al Shabab gunmen killed 21 people in order to justify her claims.
Kenyan fans, I will no longer be attending #AWiM19 African Women in Media due to a SECURITY THREAT as a result of the Al-Shabab bomb attack today in the Mogadishu Mayor's office. I will not be in #Nairobi tomorrow. Al-Shabab terrorists often operate in Kenya #Dusit#KemiOlunloyo

— Dr Kemi Olunloyo Pharm.D (@HNNAfrica) July 24, 2019
Her tweet, however, caught the fury of online Kenyan Users who never disappoints in countering such attacks. The comments from across the two social media sites, Facebook and Twitter suddenly went viral with others threatening to revive #KenyanVsNigerians debate that was already cooling down.
Here are some of the vigorous reactions from Social media users in Kenya;
Boko Haram might have delivered justice…back to you in studio pic.twitter.com/sYow6WDTSB

— Mogaka (@DouglasMyles10) July 26, 2019
In Nigeria any white man is kidnapped because of boko haram & you are here talking about Al-Shabab. We don't want to see you. Kaa na mama yako usikuje hapa.
Nigeria is dirty, school girls are kidnapped daily, you have oil you president is lazy.

— Only Fact1 (@Fact1Only) July 26, 2019
A 55 year old granny, whose only claim to "fame" is her kids being American citizens. A mummified zombie who thinks Nigeria (which hangs precariously on the map of Africa like a piece of wet rag) is a better country than Kenya. With all the oil and "serenity" 1 Naira = 0.29 KES.

— #INEOS159 (@wegesawegesa) July 26, 2019
Your stupid beyond reason,should we post pictures here of what Boko Haram has done to Nigerians?Your kids are Americans so,nothing special about them,who cares,we have Americans in Kenyan no1 bothers them.Stay n help the chibok girls and Makoko dwellers we dont want you in Kenya

— HOOK (@omollo_o) July 26, 2019
She went on to reply to an NTV post claiming that Al-Shabab terrorists were Kenyan boys. She said the only way to visit is if she was staying with Uhuru and Margaret.
"I will come if I will be travelling with @BarackObama. My kids are Americans (even the US embassy was once bombed) or if Al-Shabab QUITS TERRORISM" read part of her tweet.
Sadly 1/4 Al-Shabab terrorists are Kenyan boys. Only way to visit is if I'm staying with Uhuru and Margaret, travelling with @BarackObama. My kids are Americans (even the US embassy was once bombed) or if Al-Shabab QUITS TERRORISM💣🇰🇪🇸🇴 #Kemitalks pic.twitter.com/O0cDECN00j

— Dr Kemi Olunloyo Pharm.D (@HNNAfrica) July 26, 2019
When you use ignorance and stupidity to get fame! 🤣🤣🤣🤣😂😂😂
Your country Naija has a High Commissioner in Nairobi who is an important person and very comfortable and at peace here, are you claiming to be importanter than the High Commissioner?

— Fred Ndaga® (@fndaga) July 25, 2019
girls get kidnapped and killed in Nigeria, your people are begging on their knees to be let back in US, sleeping on the streets of London, your sons are dying because of cough syrup which has been let in by the gvt, your sons are on "90 days Fiancee" looking for old women

— Valentine (small girl)♣ (@ValAbraham2) July 25, 2019
However, most of Nigerian Online Users calmed their Kenyan counterparts saying the journalist was less influential and not even liked in Nigeria as well.
Dear Kenyans, please calm down, we (Nigerians) don't even like her.

— iLoveJesus🙂 (@Petitethelma) July 25, 2019
We don't even care enough to learn how to pronounce your name let alone care that you exist. these delusions of grandeur are must be directly proportional to your lack of any basic common sense or trace of intelligence. calm down. pic.twitter.com/pxf6LGfSsf

— Melisandre's Heisman and 56 others (@aetheling_ke) July 26, 2019
Some Nigerians claimed that the journalist was deported from Canada.
No wonder you were deported from Canada. pic.twitter.com/NXVWUDhXgm

— Dan Riro (@Danfar_) July 25, 2019
Dear Kenyans, she's speaking for herself not for Nigerians. We're tired of her TBH. Finish her.

— L (@Hisroyaldopenex) July 26, 2019