Kenyan comedian and NACADA boss Chipukeezy became furious with Mpasho for publishing unethical media posts targetting artistes and other celebrities!
Mpasho has been drumming for a collabo between the viral Mihadarati hitmaker- Stevo simple Boy and the rap king Khaligraph Jones since Kharigraph stood up and defended Simple Boy from malicious media houses and interviewers who want to use him for their social media ratings.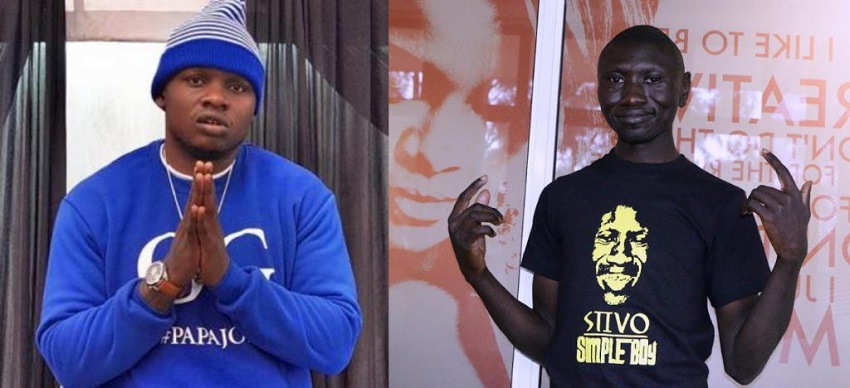 One of the media houses that was accused of conducting an unethical interview to Stevo was Mpasho. Instead of asking Stevo questions touching on his career journey they majored on his physical appearance, asking him about his looks.
People felt that was gross and complained. Also, Khaligraph Jones raised concerns about the kind of interviews conducted on Stevo saying;
Naona Sai Kila mtu anataka Kuleta Uyu Kijana Interview kwa Show zao sababu Atawaongezea Ratings, alafu Badala ya kuongelea Mihadarati mnaanza kumuuliza kama Yeye ndio the most handsome man when he clearly stated he is not a comedian but an artist, @chipukeezy make sure All his Expenses are being catered for by anyone who wants to host him on their TV/ Radio/Blog shows, hawa watu wanapenda kuitana interview wanakutumia alafu wanawacha msanii mdogo Aende Nyumbani Njaa bila ata fare ikome Tafadhali, support them, The Og shall be Respected
In response, Mpasho published an article stating that Chipukeezy had lashed out to Khaligraph daring him to a collaboration with Stevo if he is the real OG.
NACADA Boss Chipukeezy, real names Vincent Mwasia has responded to Mpasho telling them to stop publishing provoking stories on their social media timeline. Stories that cannot help but brew hate instead.!
Taking to social media Chipukeezy shared a screenshot from Mpasho which they have deleted since then and captioned it with these words;
Listen mpasho story kama hizi hakuna mtu zinasidia hazisaidii industry hazisaidiii wasaniii HAZiWASAIDII NYINYI WENYEWE kama MPASHO NA PIA WATU WANASOMA andikeni vitu za kikweli na kujengana … OG hawa watu wanadai aje jameni #ResepcttheOG
Fans also have expressed their dissatisfaction with mpasho stories stating that they work so hard to brew hatred among celebrities.
Mpasho hii Kenya ni king of creating simple hatred among celebs….mara ooh kesho utasikia chipukeezy chased away like a dog in ebru tv…click the link below🤣🤣🤣🤣
Mpasho…. Mwache mihadarati…. Nasema