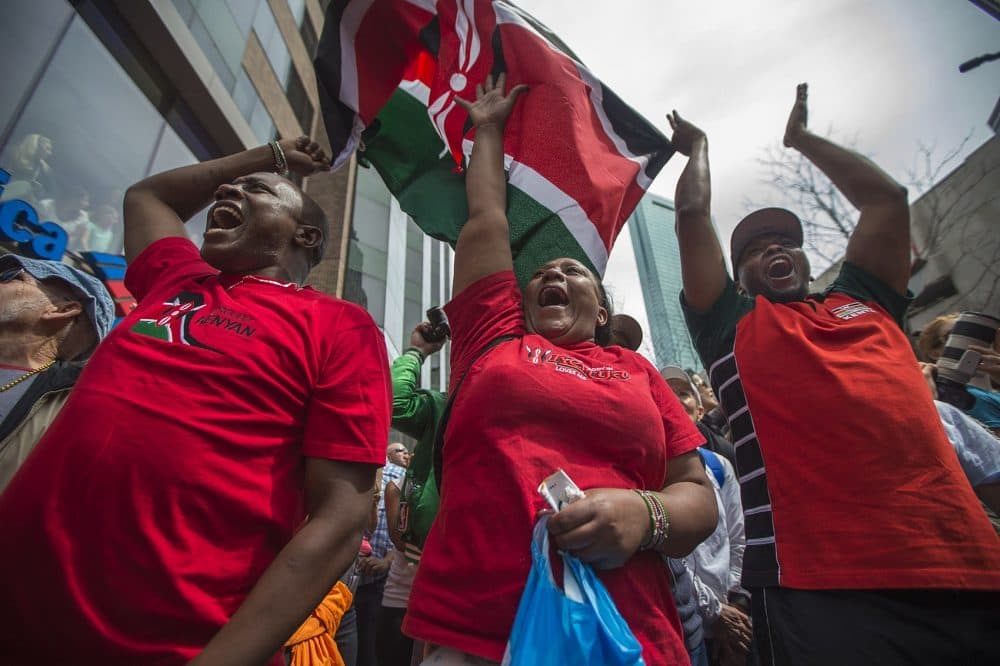 After the Uhuru-Raila handshake, we were convinced that the union created a unifying factor among Kenyans. The political tension is low than any time back before the handshake. The love among Kenyans now exists and it is now stronger than before when the country was divided. And that is something we should all appreciate.
Majority, if not all of you have already heard of the Phrase 'wamlambez wamnyonyez'. In what seemed like a mere Kenyan joke, has now turned to something that has united us like never before. Let's say like a phrase you are not really sure what it means but you communicate anyway.
Kenya 🇰🇪 is the freshest place to live yo!!!! 😎😎😎 #WamlambezChallenge

— Gift Mirie Mwaura ™ (@IamGift254) July 21, 2019
So let's start with the origin of the name Wamlambez. It was first done in a song by Sailors Gang, it is a group that is made up of Miracle Baby, Shalkido, Masilver, Lexxy Yung, Qoqosjuma. They are the talented artists who treated music fans to the Wamlambez Wamnyonez hit. With almost 2 million views on YouTube, if you haven't listened to this song, then you are missing out big time. Find the song attached below:
#wamlambez is greater than the hyped Uhuru and Raila #Handshake

— Muthomi Nyaga (@Muthomi_Nyaga_) July 21, 2019
Some of you have used the phrase to mean something totally different from what it originally meant. Wamlambez wamnyonyez' has been used on the lips of every sheng user in this country. The most hilarious thing is that people were so receptive with the song and have learnt to use it in everyday interactions. It is now a unifying factor for Kenyans, and as always they have even taken up a challenge.
Me thinks:This Wamlambez has united Kenyans more than the Handshake#wamblambez https://t.co/LZWOJCIUkV

— Grace Wambura (@Graciasebran) July 21, 2019
Of all the directions a call and response anthem could take, Wamblambez ! – Wamnyonyez !
is the one we have settled on 🤣

— Uprooter of Railways (@AmondiRM) July 21, 2019
Want a verification that this wave is big? The Sailors gang were lucky enough to feature as curtain-raisers for the Kariobangi Sharks vs Everton game at Kasarani:
Here are a few challenges done in replica of the Wamblambez wave:
Lazy Sunday afternoon, what to do? Challenge my apartment block peeps to the #WamlambezChallenge and they came through 🙌🏽🙌🏽🙌🏽. @Epic_homesKE imeweza, who's next? @MwalimuRachel, @sailors254 issa serious movement!!! pic.twitter.com/AnAnR9qWwH

— Gift Mirie Mwaura ™ (@IamGift254) July 21, 2019
This should be made into a challenge. The winning apartment wanalipiwa rent ya mwaka moja na county💀😂. We can call it #WamlambezChallenge pic.twitter.com/zFl5rrtrkx

— Mutinda🌕 (@brianmutinda_) July 21, 2019