ManchesteUnited manager, Ole Gunnar Solskjaer has heaped praise on his teenage attacking midfielder, Mason Greenwood for his on-spot display of football in the pre-season as the next season comes at a start in three weeks.
Solskjaer compared Greenwood's eye-catching emergence at the club to that of Ryan Giggs after seeing the teenager fire the winning goal against Inter Milan in Singapore.
Fan footage of Mason Greenwood's goal. pic.twitter.com/wqHFudQsiF

— Man Utd FF (@ManUtdFF) July 20, 2019
This was the second game in a row that Greenwood has come off the bench to score on United's pre-season tour after making his senior debut against Cardiff on the final day of last season.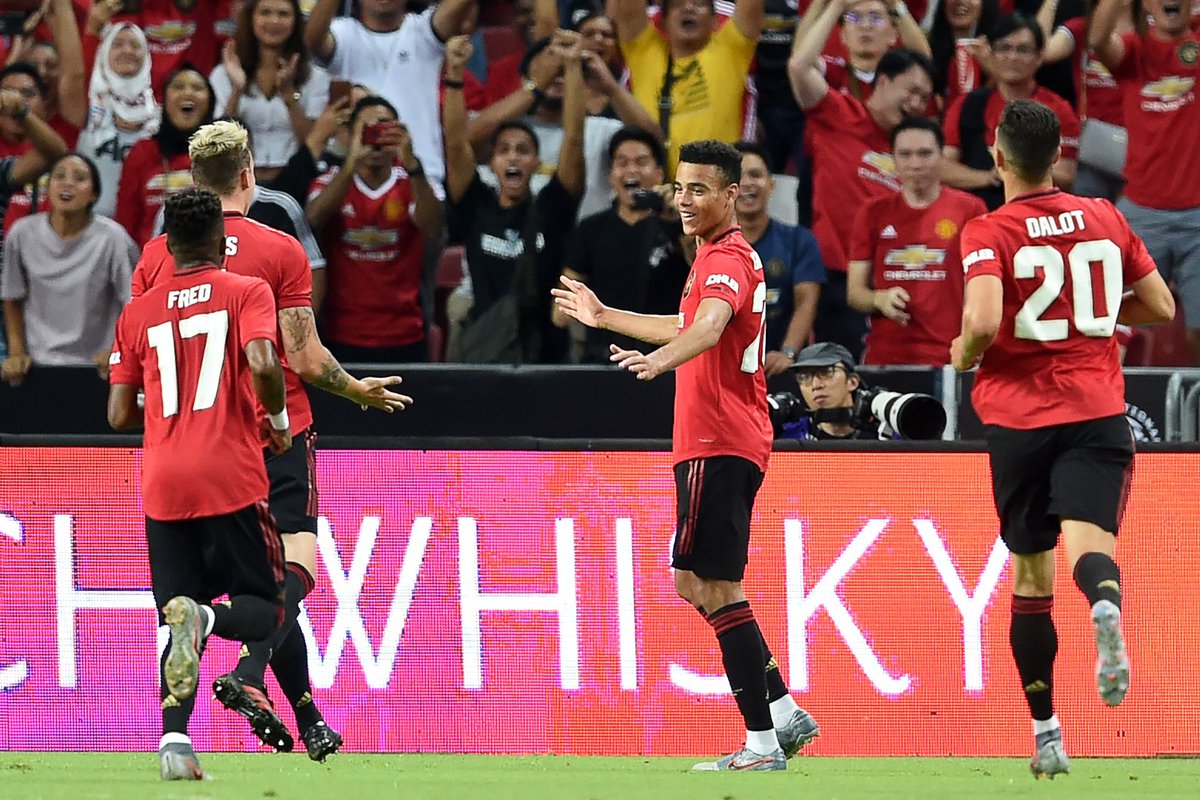 The manager believes the 17-year-old is of age and could feature against Chelsea in the first game of the new campaign, saying that it was never in his thoughts to send Greenwood out on loan this season.
Solskjaer believes the striker's story could take after that of Giggs who made his United debut aged 17 and never played for another club side in his professional career.
Mason Greenwood:
Credit: @MxZvGx_ pic.twitter.com/AtCW2F3WhO

— ً (@BabyKeith8) July 15, 2019
'Mason has never been on my mind to send out on loan,' said Solskjaer. 'He's one we have to keep at our place. It's good for him and at the moment he's fine. He reminds me a little bit of the Giggsy story you can't send him on loan and he's ready to be in this squad.
'The kid's only 17 and he's learning everyday training with these boys. He's been with us the last few months, he's grown in confidence and he's grown in stature.
The youthful star has continued to make a huge impact in the absence of Romelu Lukaku who is yet to play on tour as United and Inter bargain over a fee with reports confirming that United rejected a £54m bid for the Belgium striker on Saturday.
Solskjaer recently send a stern message to his players saying they have to find their way into the first team if they will want to remain relevant for his consideration.