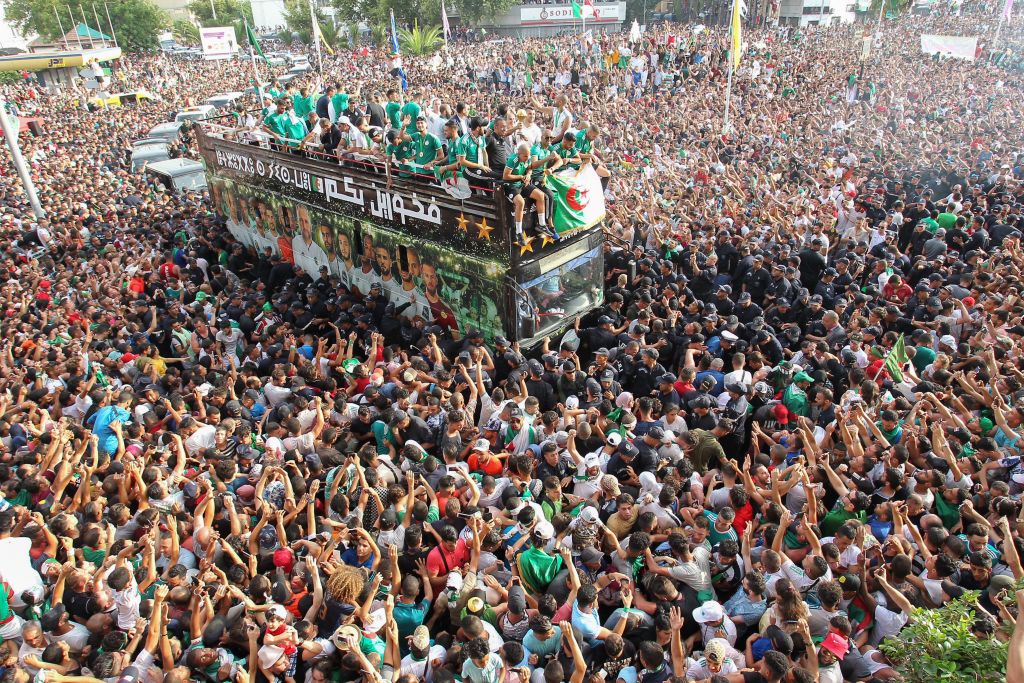 A mammoth crowd of football fans welcomed home Algeria's team after a victorious showdown at the Africa Cup of Nations on Saturday for a parade in the capital city Algiers.
The desert warriors beat Senegal 1-0 in what was the fastest goal of the season coming barely in three minutes of the first-half in Cairo on Friday to end their 29 years of wait and claim their second title since 1990.
📍ALGERIA wins #TotalAFCON2019 👏👏👏👏

🔸Full Time

Algeria 🇩🇿1 vs 0🇸🇳 Senegal

Goal
🇩🇿
Baghdad Bounedjah 3

🔹Algeria wins for the first time since AFCON 1990 pic.twitter.com/UHBXfxq1pe

— AfricaFootballClassics (@AfricaClassic) July 19, 2019
The Algerian Captain Riyad Mahrez and Manchester City winger and his team-mates were greeted by the country's Prime Minister Noureddine Bedoui after their glorious victory in Egypt.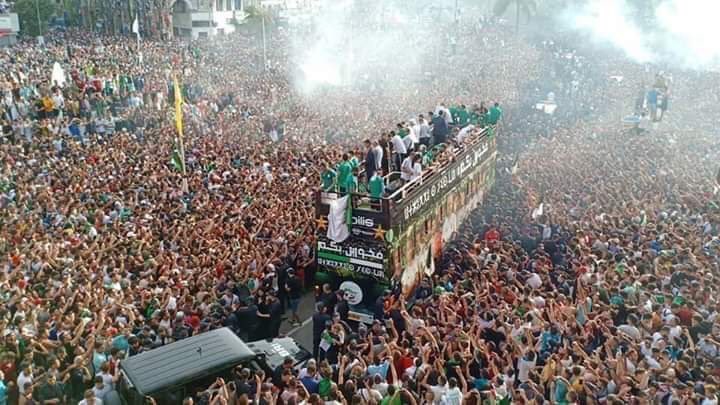 The bus carrying the warriors was decorated with two stars to mark their second Cup of Nations triumph with the words "we are proud of you" were written on the side of the bus in Arabic and Amazigh, the North African country's two official languages.
"This victory will very certainly breathe new life into the country," said Kheireddine Zetchi, the president of the Algerian football federation.
The lone goal of the final match came after only two minutes of play after Baghdad Bounedjah cut in from the left side in the opponents half near the box and unleashed a right-footed shot in between the defenders and was deflected off Salif Sane.
The deflection reduced the Senegalese goalkeeper, Alfred Gomis in between the goalposts as a mere spectator as the ball looped over him and into the net.