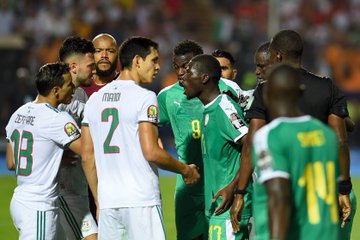 African Cup of Nation 2019 ended in a fashionable way on Friday following the epic clash of the titans in the final. Senegal and Algeria, who were both favourites in this year's tournament battled it out in a grueling tussle.
The Desert Foxes won the AFCON title for the second time when a freak second-minute goal by Baghdad Bounedjah gave them a 1-0 win over gallant Senegal in the final.
https://twitter.com/itsabiodun1/status/1152320565614665730
Bounedjah stunned the Lions of Teranga with a shot which took a wicked deflection off Salif Sane and looped over the bewildered goalkeeper Alfred Gomis and into the net.
That marked the only goal in a match that was marred by several fouls and even bloodshed. But ultimately, the Algerians were given the crown.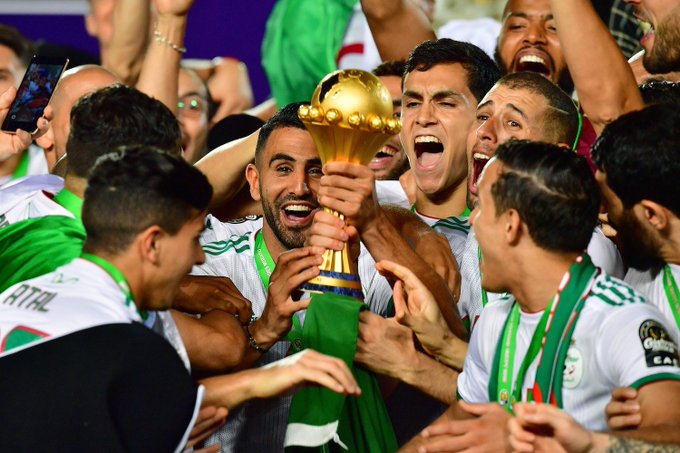 However, one thing that was notable after the end of the match was how both teams took it to give thanks to their creator. Both nations are understood to be largely occupied by the Muslim religion- over 99% for Algeria and 94% for Senegal.
Algerians took it to the ground to thank their creator for rescuing them from the 29-year title drought.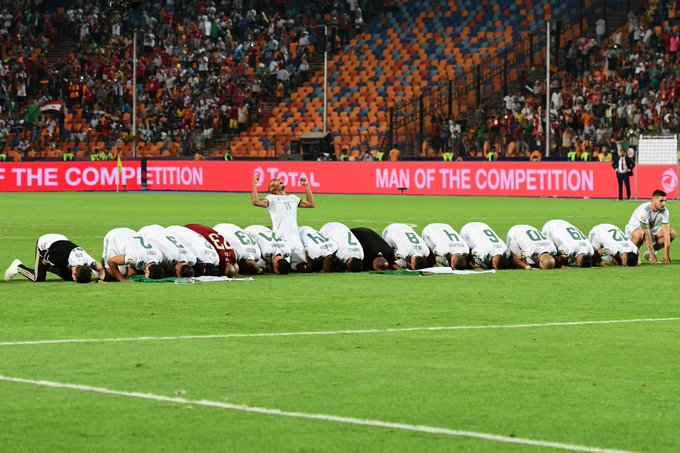 The Lions of Teranga,  despite being the runners-up, did not fail to give thanks to their creator for strengthening them to that point.
The Senegal Football Team making dua together after being defeated by Algeria in the #AFCON2019 Final.

A reminder that we should be grateful to Allah for our blessings, even if they did not turn out the way we expected. pic.twitter.com/AURPgtrm4e

— ∙ (@Alhamdhulillaah) July 20, 2019
Senegal made their best performance in the tournament since 2002edition when they finished as the runners-up to Cameroon in Mali.