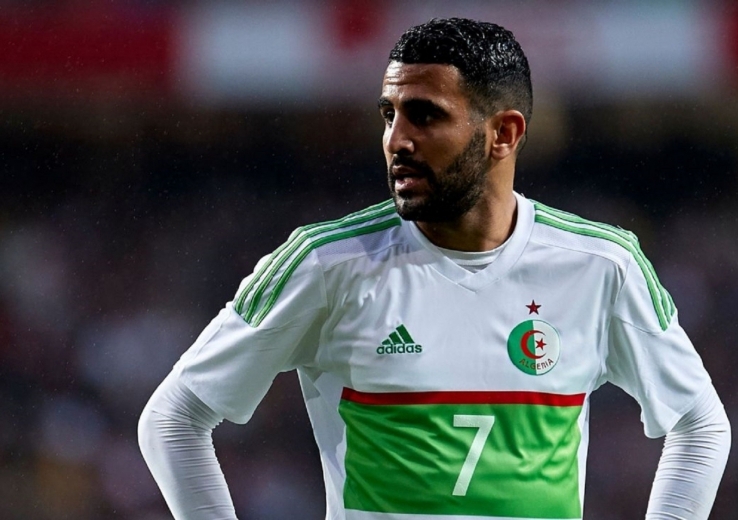 Football fans rubbished the suggestion that Algerian star Riyad Mahrez should be included as Ballon d'Or contender. This is after Mahrez successfully led his side to win the 2019 African Cup of Nations title on Friday.
The Desert Foxes won the AFCON title for the second time when a freak second-minute goal by Baghdad Bounedjah gave them a 1-0 win over gallant Senegal in the final.
https://twitter.com/itsabiodun1/status/1152320565614665730
This became the fifth trophy this year for the 28-year-old. With his club Manchester City, he lifted the Premier League, English FA Cup, English League Cup, English Super Cup before helping the Desert Foxes win the AFCON trophy for the second time.
And now that this year's Ballon d'Or winner has not been announced, many have given various suggestions on who should be the possible contenders.
Lionel Messi, Cristiano Ronaldo, Vigil Van Djik, Mohammed Salah, Sadio Mane among others are among those on the top list for the prestigious award.
But fans would not bear to hear Mahrez's name being mentioned among the contenders;
Riyad Mahrez in 2019:

• Premier League 🏆
• English FA Cup 🏆
• English League Cup 🏆
• English Super Cup 🏆
• #AFCON2019 title 🏆

Ballon D'Or contender? pic.twitter.com/l1qnyhw874

— Ayodeji Ayodeji (@AyodejiX2) July 19, 2019
What the hell is 'English Super Cup?'
Is that another figment of your imagination?
Please call the Charity Shield what it is.
You didn't create it.

— RALPH™ (@goodralph) July 20, 2019
Hmmmm. What is this one na?? Joke or play??

— Anozie Franklin .C. (@_anozie) July 19, 2019
Even Africa Best , He will not smell .

— MAYOR of WARRI (@RoxySouthsydd) July 19, 2019
To call him a Ballon D'or contender is a joke. He wasn't a key part of City's titles.

— Wavy 🌊 McGrady (@MFBANE301) July 20, 2019
how many matches and impact did he make at city?
He will even tell you NO!!!!!

— asare nicodemus (@asarenicodemus) July 19, 2019
The ballon d or is for individual performance I'm sorry Mahrez took little to no part in the City Treble 🤭 no way he's top 5 contender

— Tevin Royes (@royes_tevin) July 19, 2019
Mahrez joined Manchester City in January 2018 from Leicester City on a five-year contract. He made his international debut on 31 May 2014 when he played for the Desert Foxes as a starter in a pre-World Cup friendly match against Armenia.
Do you think that Riyad Mahrez should be one of the Ballon d'Or contenders?