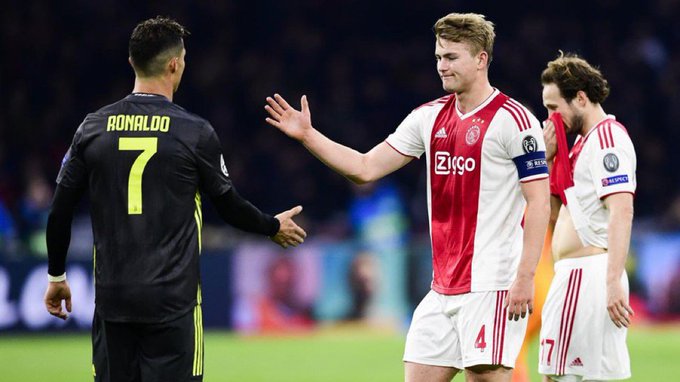 Fans give mixed reactions after former Ajax Captain Matthijs de Ligt chose to play alongside Cristiano Ronaldo over Lionel Messi next season.
De Ligt, who was officially presented as Juventus player on 18 July 2019, was Barcelona's top prospect before things turned around last month during the UEFA Nations League final match between Portugal and Netherlands.
#Ronaldo: "Come to #juventus!"

De ligt: Huh!?

Ronaldo: "Come to #Juve. Come play with me!" #DeLigt: "We'll see. Haha" pic.twitter.com/pnbWsjL27V

— ⚪🅹🆄🆅🅴🅉🄾🄽🄴⚫ (@Ronaldo7zone) July 15, 2019
Where did it begin?
After Ajax gave an impressive show in the season 2018-19 both in their domestic league and the Champions League, all eyes were on their two stars; Matthijs de Ligt and Frenkie de Jong, whose performances were utterly outstanding.
Barcelona ran ahead of every other European club and secured the sign of Frenkie de Jong in January in an agreement that the star was to play for Ajax until the end of the 2018-19 season.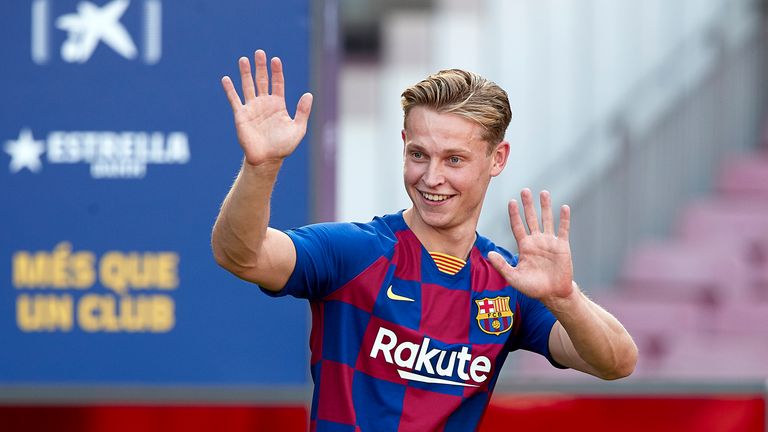 De Ligt remained the hottest property in the market this summer and big clubs like Manchester United, Liverpool, PSG, Juventus, and Barcelona were all set for him. The Blaugrana remained the favourites to sign him for a long time and it was thought that the 19-year-old would follow his compatriot De Jong.
The former Ajax defender remained indecisive after an encounter with Ronaldo during their UEFA Nations League final and he was left with only two choices- to follow Messi at Barcelona or Ronaldo at Juventus.
But after his confirmation as Juventus player on 18 July, fans have given mixed reactions regarding his choice.
Here are some of the reactions;
If you want to win, you choose Ronaldo. If you want the media to hype you up and love you and pander to you, then choose Messi.

— Sports&Politics (@DaSilvaONU) July 18, 2019
De Jong chose passion.
De Ligt chose money.

— iGriezmann (@91PornInAYearFC) July 18, 2019
If I wanna be used as a player, I would choose Messi. Ronaldo is better when his team mates are good but Messi makes his team mates better by using them in plays.

— williamtacsh (@williamtacsh) July 18, 2019
I want trophies so Ronaldo

— Chet Manley (@BroadStBully_MK) July 18, 2019
Point of correction deJong chose Messi, deligt chose 💰.

— Perrie (@perrisonoromoni) July 18, 2019
@Cristiano he has proven him self in a number of leauges and internationally

— L.C (@Liam33946572) July 18, 2019
Ronaldo. What ever league and team he has been with he has performed. Same goes for the Portuguese national team. Through obsessive work and dedication he rose to his stature. Messi is amazing, a real magician but I have more respect for CR7 and his journey.

— Ben Macleod ⚪⚫ #ForzaJuve (@FakeBenMacleod) July 18, 2019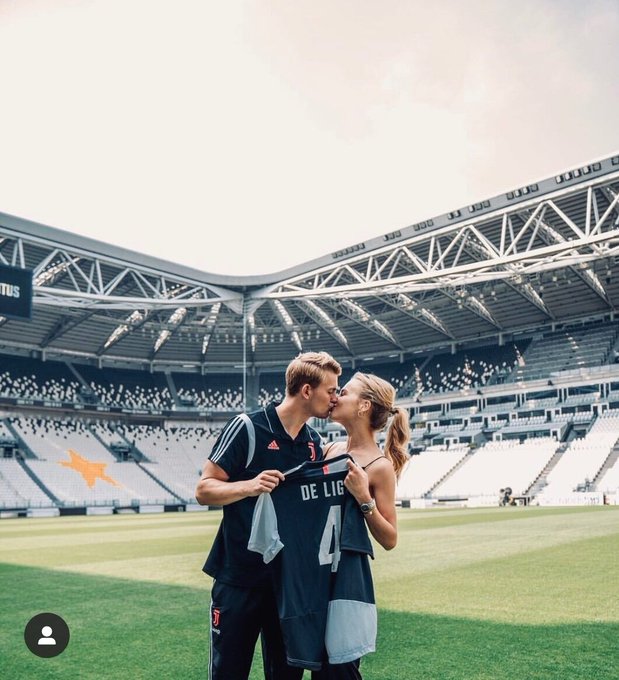 De Ligt signed a five-year contract until June of 2024 and will earn a salary of around 12 million euros, although it's understood this could well rise should performance-related bonuses be activated.