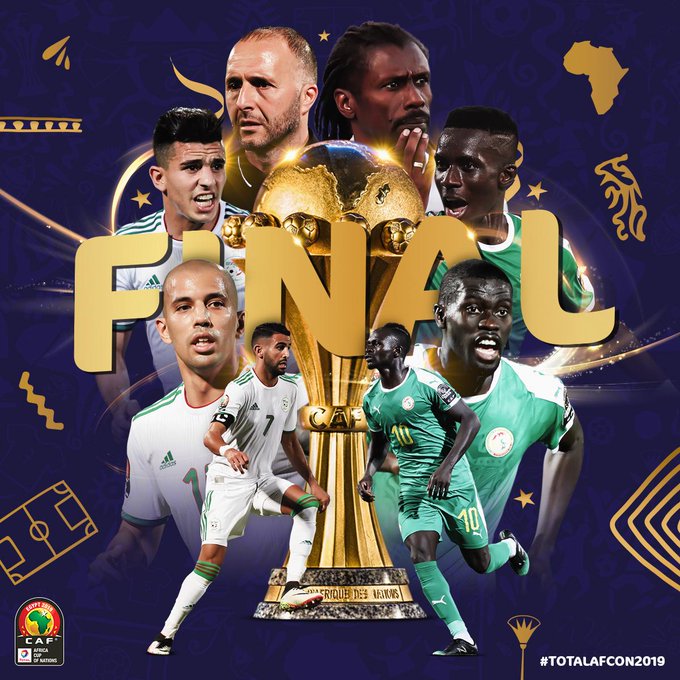 After a long tussle in the African Cup of Nations 2019 since 21 June, Senegal and Tunisia will square it out in the final match to determine this year's champions.
The teams battling for the title tomorrow have a long history to remember, which is why their match is expected to be enthralling.
Senegal, attempting to win the title for the first time, and Algeria, looking for their first Afcon triumph outside their own country, are each guided by one of their own. It is a landmark if not necessarily a clear signpost for all the two aspiring managers.
Aliou Cisse and Djamel Belmadi both 43 were born a day apart and they spent their formative years growing up barely two kilometres from one another.
Cisse, born in Ziguinchor, moved from Senegal to France at the age of nine, settling with his mother in Champigny-sur-Marne, just south-east of Paris.
Belmadi was born in the very same town, and, although a dual-national he would always maintain, once he envisaged becoming a professional footballer, that playing for Algeria, where his parents came from, rather than his native France was the ambition.
Concerning the upcoming, most historical moment, both coaches have spoken with a bit of respect to one another and it is clear that predicting the winner will be a probable struggle.
Cisse said; "Reaching the final is a great honour. I work with this team for 5 years. Algeria is a great team and they have our respect. The game will be very complicated and of course, we want to win. I believe that details can create a difference in the finals."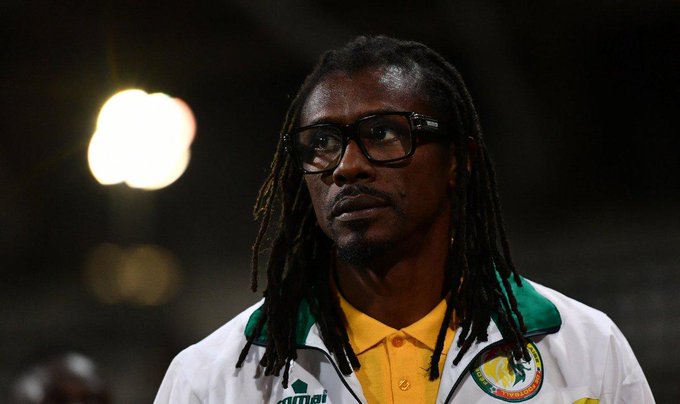 "We want to win for the people back home. Our previous encounter with Senegal will make the match more difficult of course. It will be a different challenge though we are not worried about anything. I talked with Cisse after reaching the finals, we were together since childhood and now we both manage national teams who go to the final for the first time in our coaching career history."
The friendship between Cisse and Belmadi grew beyond Champigny, through jousts in Ligue 1, where Cisse tracked Belmadi's runs in one fiery Marseille-PSG clash, and in Africa, where Belmadi's Algeria were brushed aside by Cisse's soaring Senegal in qualifying for the 2002 World Cup, the signature event in the West African nation's football history.
Both must weather mammoth expectations, from across a Senegal that has never won this title, as from an Algeria whose one triumph, on their own soil, was a distant 29 years ago.