A major political shakeup is looming in ODM party after insider reports indicated that the party is planning to restructure its top leadership to give the political vehicle a national outlook ahead of 2022 elections.
The political outfit which was formed after the 2005 referendum campaigns is said to have embarked on a new strategy to build a stronger bargaining power base in the political space at a time its fierce rival in the past two elections, ruling Jubilee party is fast disintegrating.
Seemingly Raila with the open backing of the state courtesy the handshake deal with Uhuru Kenyatta is crafting a formidable force within ODM to neutralize the influence of William Ruto ahead of their 2022 presidential duel.
According to intelligence reports from the party, the party is planning to remove some of its powerful members from the top party's positions in a bid to make the party which has for a long time been termed as a regional party have a national outlook.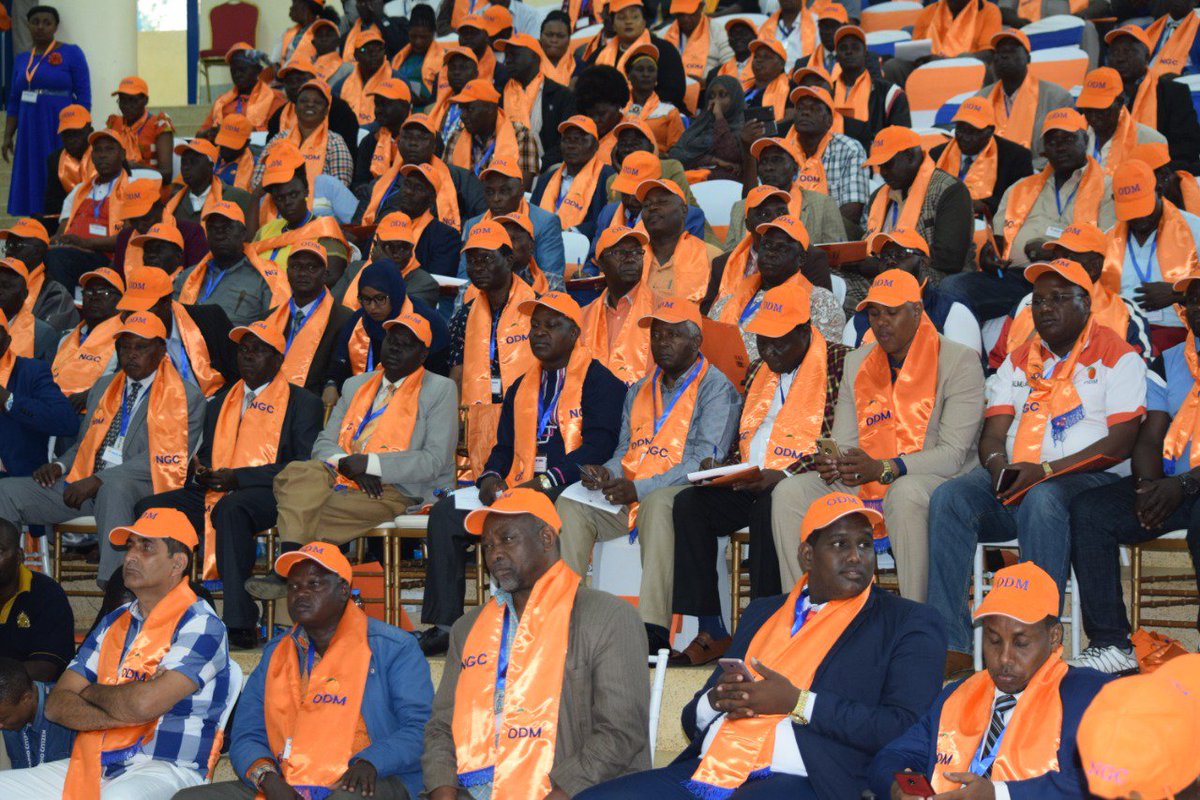 This is after it emerged that the ODM leader Raila Odinga is warming up for another attempt at the presidency attempt in 2022. Raila who is the AU envoy for infrastructure has been forced to take a hard stand by giving a nod to the party's leadership restructure.
This restructures aims at the reconstructing the national elections board and the party secretariat in a bid to get rid of the bad image the party has been facing and restore its former glory.
Among the notorious faces blamed for the party's weakening appeal are national chairman John Mbadi and his deputy Senator Janet Ongera, executive director Oduor Ong'wen, nominated senator Judy Pareno who chairs the party's national election board and director of elections Junet Mohamed.
According to a local news firm, the plans to have the leaders ousted out of the office are now at a final stage and the party's scheduled grassroots elections could see some changes at the different wings of ODM structure ahead of the crucial 2022 nominations.
Players are optimistic that the new broom will bring the much-desired sanity in the Orange House but at the same time remained skeptical of the effectiveness of the new working pattern if individuals behind the bad image of the party stay longer in the office.
The need to change the party's top leadership arose in April 2018 after the party lost two by-elections in both Embakasi South and Ugenya constituencies.
It is, however, an exercise that is expected to cause a major shakeup in the orange house that could see Raila Odinga lose some of his key allies who will feel targeted by the party. Despite this, the party is said to be so much ready for the change as long as it will prove effective for 2022 Presidential race.