Football fans have showered praise to Cristiano Ronaldo for the great role he played for Juventus to sign Matthijs de Ligt. Ronaldo supposedly convinced De Ligt to snub Barcelona's advance and join him at Turin.
The 19-year-old center-back and captain of Champions League semi-finalists Ajax, is poised to complete a €75 million ($85 million) move to Turin in the coming hours where he will team up last year's big-money arrival in the black and white, Ronaldo.
The young Ajax defender's impressive performance in the last season earmarked the teenager as one of the best defensive prospects in a generation, something that Ronaldo himself saw when he faced De Ligt on three occasions – one of which was when De Ligt scored the winner after Ronaldo had opened the scoring in the Champions League quarterfinal second leg at the Juventus Stadium.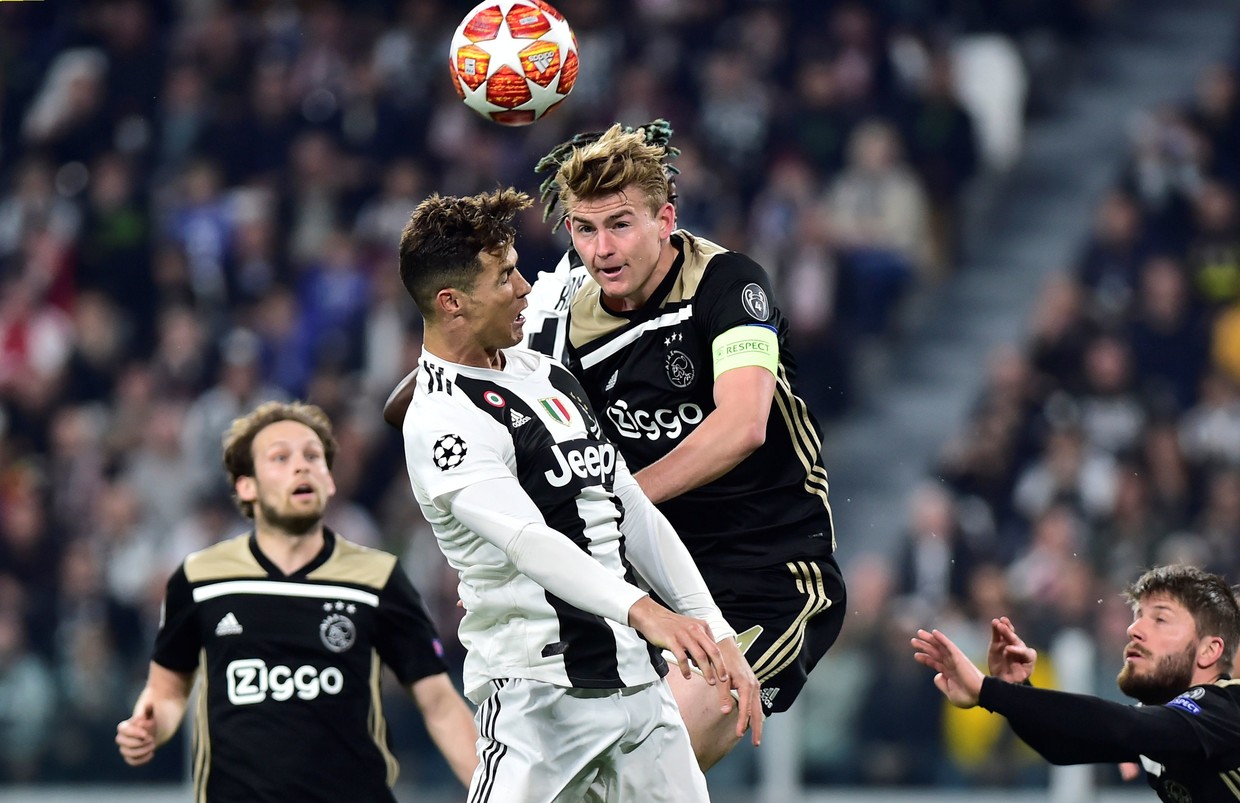 And Ronaldo was seen approaching De Ligt after the final whistle with the Dutch player revealing to the media after the game that the five-time Ballon d'Or winner had sounded him out about a potential transfer to Turin.
"That could be true, yes," De Ligt told a reporter who asked if Ronaldo had petitioned for him to transfer to Juventus.
"I didn't understand him at first. I was a little shocked, so I laughed, but I didn't say anything. Shortly after the game you are not at all concerned with it, you are disappointed you have lost and that is the only thing you are thinking about."
A throwback when Cristiano Ronaldo asked Matthijs De Ligt to join Juventus. Superb 'agent'. 😂 pic.twitter.com/gtN8QDdV0N

— Piemonte Calcio 🏴🏳 (@JuveTimeline) July 12, 2019
And that was the point the whole game changed! The 19-year-old appeared to divert to Juventus from Barcelona who were favourites to secure him.
Finally, De Ligt's transfer came to an end on 12 July when Juventus and Ajax reached an agreement over the fee, which they reported to be £63m paid upfront.
Fans had the following to say about Ronaldo's effort;
When CR7 ask you to join juve, you answer: "when?" 👍👍👍

— an7ony (@antonyevan) July 13, 2019
Barca were also interested in De Ligt but once again Ronaldo proves he is bigger than Barcelona

Barca's Eternal Daddy 😂 pic.twitter.com/uw9a5kbKgM

— CR7 Rap Rhymes (@cr7raprhymes) July 16, 2019
June 9 – Cristiano asked De ligt about a potential Juventus move after 🇵🇹➖🇳🇱.

July 16 – Matthijs de Ligt has officially joined Juventus

Agent Ronaldo 😂🤘 pic.twitter.com/GMA4LZLyX4

— ONOME (@MeetOnome) July 16, 2019
Ronaldo is the best transfer in Juventus history simply for the fact that he persuaded De Ligt to join us. pic.twitter.com/IrIjrS8gzz

— crissy (@SmokingSarri) July 12, 2019
De Ligt is finally expected to put pen to paper on Wednesday in a deal worth a reported €12 million a year for the teenager.