The African Cup of Nation 2019 is winding down! No doubt that we have had entertaining times during the campaign; histories have been written, big teams were disappointed and a few dramatic scenes did not miss.
The tournament has narrowed down to two teams going for the final and two battling it for the third position. Nigeria and Tunisia who were knocked out in the semis will face each other on Wednesday for the third position.
The most interesting day will be on Friday 19 July when favourites Algeria and Senegal will fight for the 2019 AFCON title. The two were seeded in Group A in this year's tournament and have gone through the highs and lows to meet again in the final.
The two teams have several things in common; both teams have 7 letters in their names and it is coincidental that they will be battling for the title in the 7th month of the year. Above all, they are both coached with former national team players.
Senegal is led by Aliou Cisse while Algeria is managed by Djamel Belmadi. These two coaches were born in March in 1976 and both captained their national teams. Both also
Aliou Cisse
Aliou Cisse was born in 24 March 1976 in Ziguinchor, Senegal. He played for Lille, Sedan, Paris Saint-Germain, Montpellier, Birmingham City, Portsmouth, and Nimes.
He made his international debut for Senegal in 1999 to 2005 where he made 20 appearances but did not score any goal. He was playing as a defensive midfielder, who sometimes played as a central defender.
Cisse captained the Senegal team at the 2002 FIFA World Cup. After a stunning 0–1 victory over reigning world champions France on matchday one, the team made it all the way to the quarter-finals where they lost 1–0 to Turkey.
Cisse was also part of the Senegal team who were the runners-up in the 2002 African Cup of Nations but was one of the players who missed a penalty during the shootout in the final as they lost to Cameroon.
Djamel Belmadi
Belmadi was born on 25 March 1976 in Champigny-sur-Marne, France. He played for Paris Saint-Germain, Martigues, Marseille, Cannes, Celta Vigo, Manchester City, Al-Ittihad, Al-Kharitiyath, Southampton, and Valenciennes.
He made his international debut for Algeria in 2000 to 2004 where he made 20 appearances, scoring 5 goals. He was playing as a midfielder.
He was part of the Algerian 2004 African Nations Cup team, who finished second in their group in the first round of competition before being defeated by Morocco in the quarter-finals.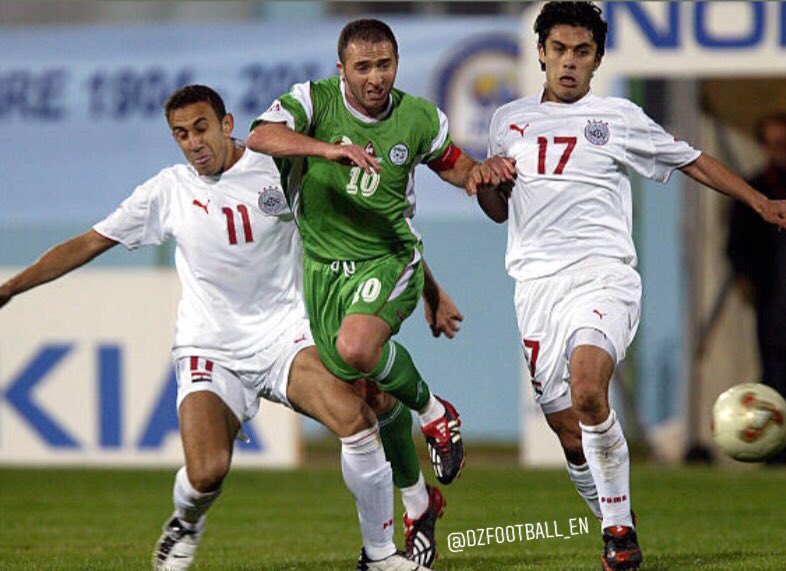 He last played for Algeria in a World Cup qualifier against Zimbabwe on 20 June 2004, having made 20 appearances scoring 5 goals.