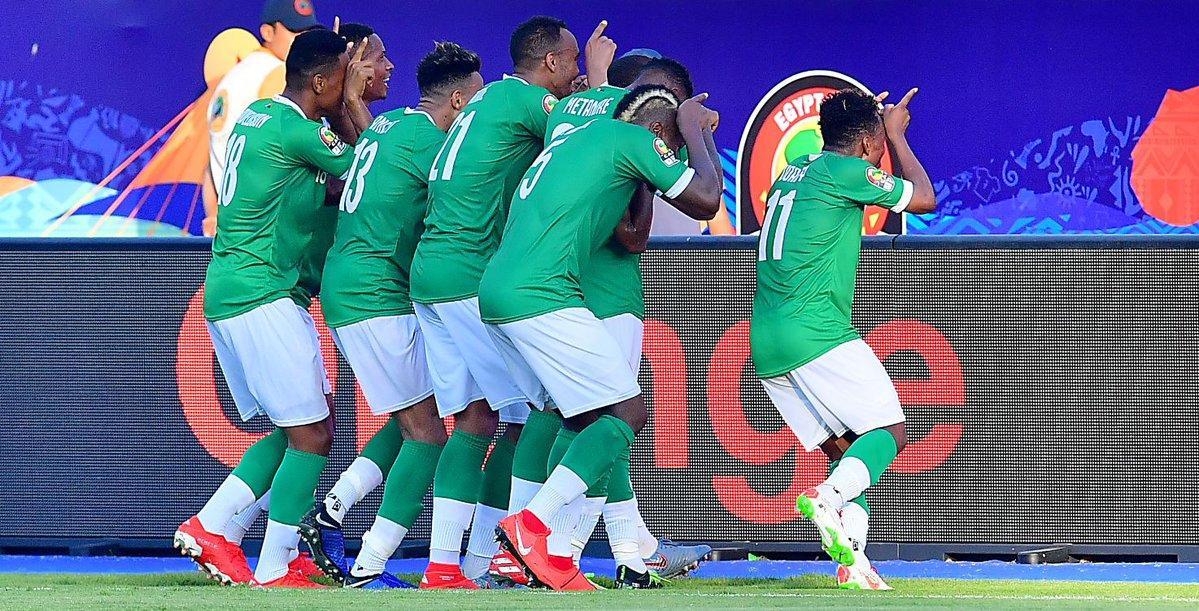 Madagascar national football team arguably left a mark in the 2019 African Cup of Nation. Despite being bundled out in the quarter-finals, the Barea penned down history that will be remembered for a long time.
The Barea made their appearance for the first time in Africa's elite tournament since its inception in 1957 in Egypt. They were seeded in group B alongside Nigeria, Burundi and Guinea.
The debutants began their campaign with a match against Guinea where they held their opponents to a 2-2 draw. They then met Burundi in their second group B match where they managed to beat Burundians 1-0. With their speed and precision, Madagascar shockingly defeated the three-time champions Nigeria 2-0 in their final group B match, finishing top of the group.
As if that wasn't enough, the Island nation eliminated DR Congo in the round of 16 through penalty kicks after finishing 2-2 in the regular time.
Their journey came to an end on Thursday when they were thrashed 3-0 by Tunisia in the quarter-finals, a match that turned against them in the second half.
What they will be remembered for; 
It took 62 years and 32 editions of the Africa Cup of Nations for Madagascar to make an appearance. And on their tournament debut, they've: – Finished top of their group – Secured wins against Nigeria, Burundi & DR Congo – Reached the quarter-finals, a stage that many teams dream for.
READ: Nigeria coach still haunted by their defeat to debutants Madagascar