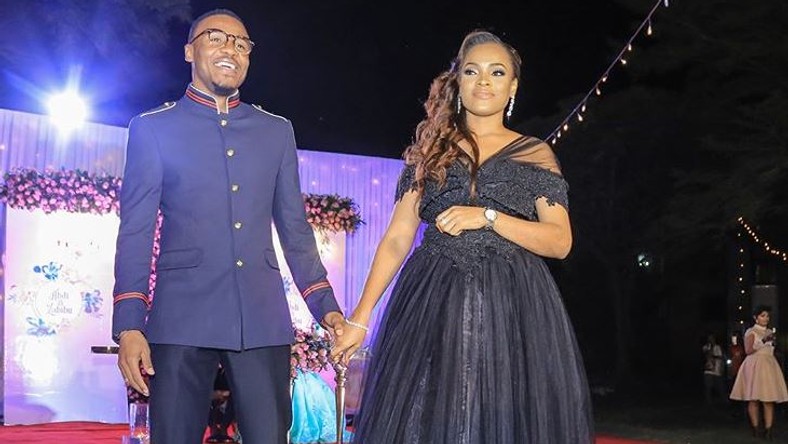 One thing about the Tanzanian Bongo King Ali Kiba is that he is very secretive and private. He is a public figure who does not sell controversy to bloggers. It is very rare to find a controversial story about Ali Kiba.
Lately, Alikiba has not released a new song and he has only been supporting other artistes. People have been asking what could be the problem.
While people have been trolling Ali Kiba for being away from the music, news emerges that Alikiba has been going through deep family issues.
It is said that Ali Kiba and his wife have been in deep crisis and apparently they broke up and the wife moved out of the house. This has been revealed by one blogger mkamburichigogo through her social media platforms.
Here is the whole story.
Alikiba and the wife call it quits???Already??😭😭😭

Things are thick in the Kibas household.😭😭😭 Apparently Kiba ana danga kudanga and our beautiful Kenyan bae ameshindwa kuvumilia. 😣😣
______________________________
One baby later and its rumoured that our beautiful damsel amerudi kwao Kongowea cause things are not working out. However everyone is very tight lipped about the issue and no one wants to reveal the real details kama kweli wamechana or not😏
_______________________________
Lakini huyu mwanaumme na ma baby kama hamsini sitakua shocked kama Amina wa watu alishindiwa kuvumilia na hivyo vitabia vyake😣😏
___________________________
Hii story bado itaendelea…
Alikiba and his Kenyan wife –fiancée Amina Khalef tied a knot in a private wedding in April 2018. If this is anything to go by, this marriage would only have lasted for one year and 3 months.
The two have one baby together.
Listen to what this lady has to say about Ali Kiba and his wife.
Take a look at Ali Kiba's wedding