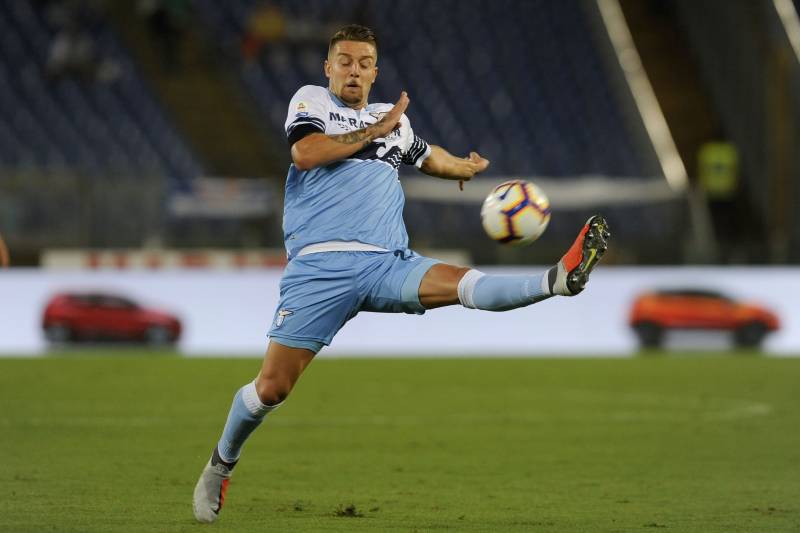 Manchester United have spotted a perfect replacement for their midfielder Paul Pogba who has expressed his desire to move from Old Trafford for a new challenge this summer.
According to reports in Italy, Serbian midfielder Sergej Milinkovc-Savic, 24, has been linked with a move to Old Trafford worth a staggering €80m (£71m).
The Lazio star was born into a sporting family in Lleida, Spain where his father, Nikola Milinković played football professionally at the time. His mother, Milana Savić, was a professional basketball player. The 24-year-old made his first football steps with Sporting CP, while his father was playing in Portugal.
His younger brother Vanja Milinković-Savić is a fellow footballer who plays as a goalkeeper for Italian Serie B club Ascoli.
Milinkovic-Savic has established himself as a complete midfielder, a thing that earned him a name 'Paul Pogba' of Serbia. The Serbian blends the traditional attacking movement and finishing ability of an attacking midfielder and can defend well; his height and physicality support him for that.
The need for a central midfielder will be extremely important especially if Paul Pogba happens to leave Old Trafford this summer. Ander Herrera has left United for PSG and United might lack a player to fill his gap should the deal go south.
Milinkovic-Savic was linked with a move to the Old Trafford during the reign of Mourinho and as it is reported, United have aggressively got negotiation with the Italian club for a potential deal.
READ: AFC Leopards, Tusker goalkeepers to join Posta Rangers