Warning after warning has become an order of the day for President Uhuru Kenyatta.
The Head of state has sent another warning to busy bodies who are busy politicking.
Addressing mourners at the funeral of lawyer, politician and businessman Karanja Kabage Uhuru asked the leaders to "stop this endless politics because it is not helping us in anyway" and because it's time has not yet come.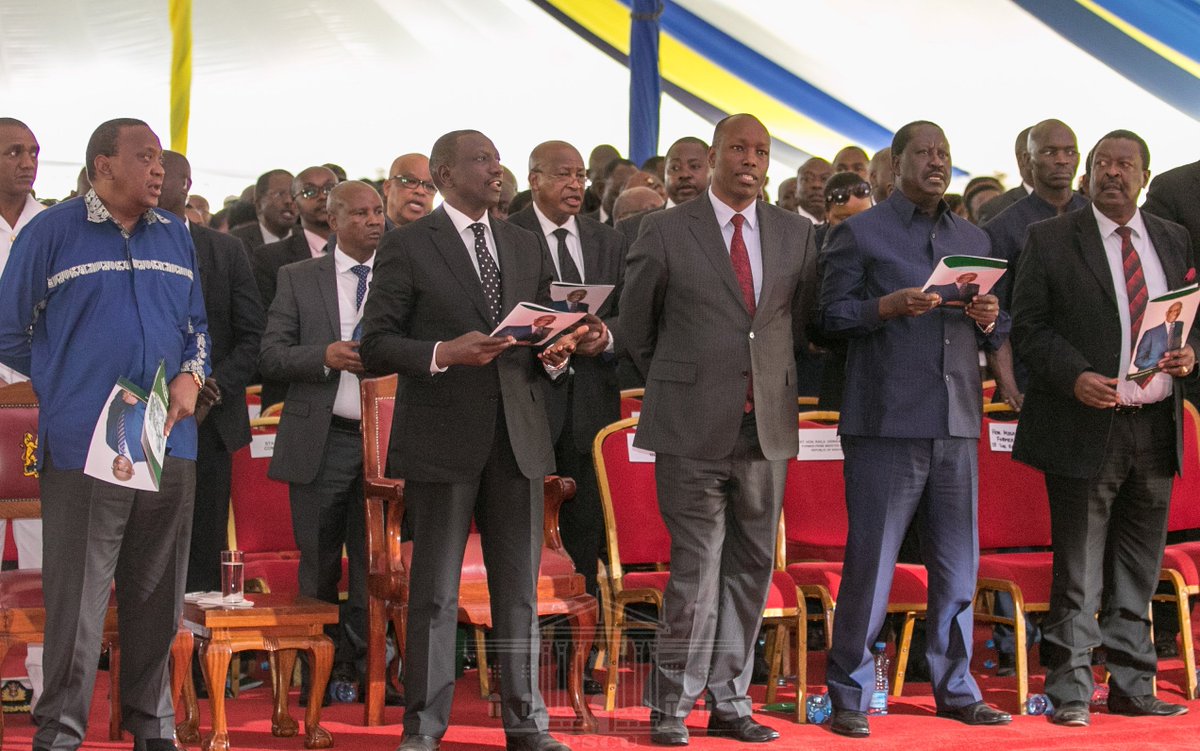 He moreover urged the leaders to imitate the late Lawyer Kabage by concentrating on development and ending focus on political matters surrounding the 2022 general election.
"The only [way to show] respect is to imitate him. We should not look at ourselves but at the people. If you are a politician, [look at the people]. If we commit ourselves to that, we shall progress. Let us love each other as Kenyans. We should end tribalism so that we can  progress," Uhuru stated.
This comes as a direct attack to the Deputy President William Ruto who over the weekend vowed to continue politicking alluding to the coming of Christ.
"No one should ever threaten or mislead you. Instead, we should unite so we can take over the leadership of this country." 
"You plan for today and the future … And that is why when we go for these public rallies, they [MPs] say we are in Jubilee and organised for tomorrow. Is there a problem with that?" Ruto asked amid cheers.
He further asked: "Do you know the date of going to heaven? But you have faith that we are going to heaven? So with this 2022 which we know the date, the week and the month, is there a problem when we plan?" 
The two jubilee leaders have failed to read from one script. The President is pushing for the development agenda while his Deputy is preparing to succeed him.
This has heightened the Rift in Jubilee with different leaders paying loyalties to either Ruto(Team Tangatanga) or Uhuru(Kieleweke).