Tanzanian songstress and a close friend to Kenyan Artiste Willy Paul- Faustina Nandy has surprised her Fans after announcing that she has plans to move from Secular Industry to Gospel Industry.
She says that she has received many calls and messages from fans wanting her to be a gospel artiste.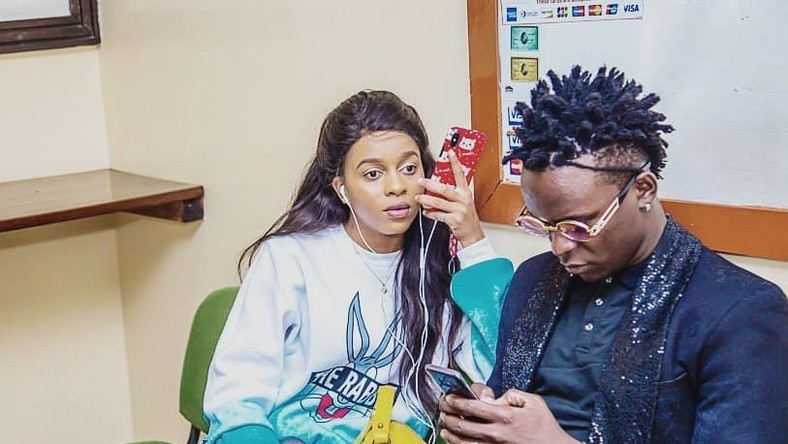 Taking to social media Nandi revealed that she has loved God all her life and she will do gospel and bless many people who have been asking her to do gospel music. Doing a cover of a gospel song done by a Tanzanian Gospel artiste Joellwanga, Nandi wrote this:
Jamaaaan dm zenu naziona na simu zenu nimepata na comment zenu pia nimesoma jamani me nampenda sana MUNGU na me ni muumini mzuri sana wa kanisani 🙏 naamini ipo siku nitafanya gospel na kuwabariki wengi kwa mamlaka nilopewa na MUNGU
This comes after Nandy has worked on various projects with Willy Paul who moved from Gospel industry to Secular industry leaving fans confused.
The two had given the pubic enough reasons to believe that they were dating until Nandy revealed that she was still into her Late fiancee Ruge Mutahaba whom she has been mourning for a couple of months since he passed on.
On the other hand, Willy Paul made it clear to the public that Nandy was just a friend and not a lover when he publicly begged the Jamaican artiste Alaine for attention.
UnlikeWilly Paul who moved from gospel to secular, Nandy is willing to move from secular to Gospel Industry.