Fena Gitu is today celebrating the birthday of one of her best friends in the world and Marini Naturals co-founder Niyati Patel. Patel's birthday has however fallen just after a hot scandal that rocked the twitter streets where her name was somehow dragged in.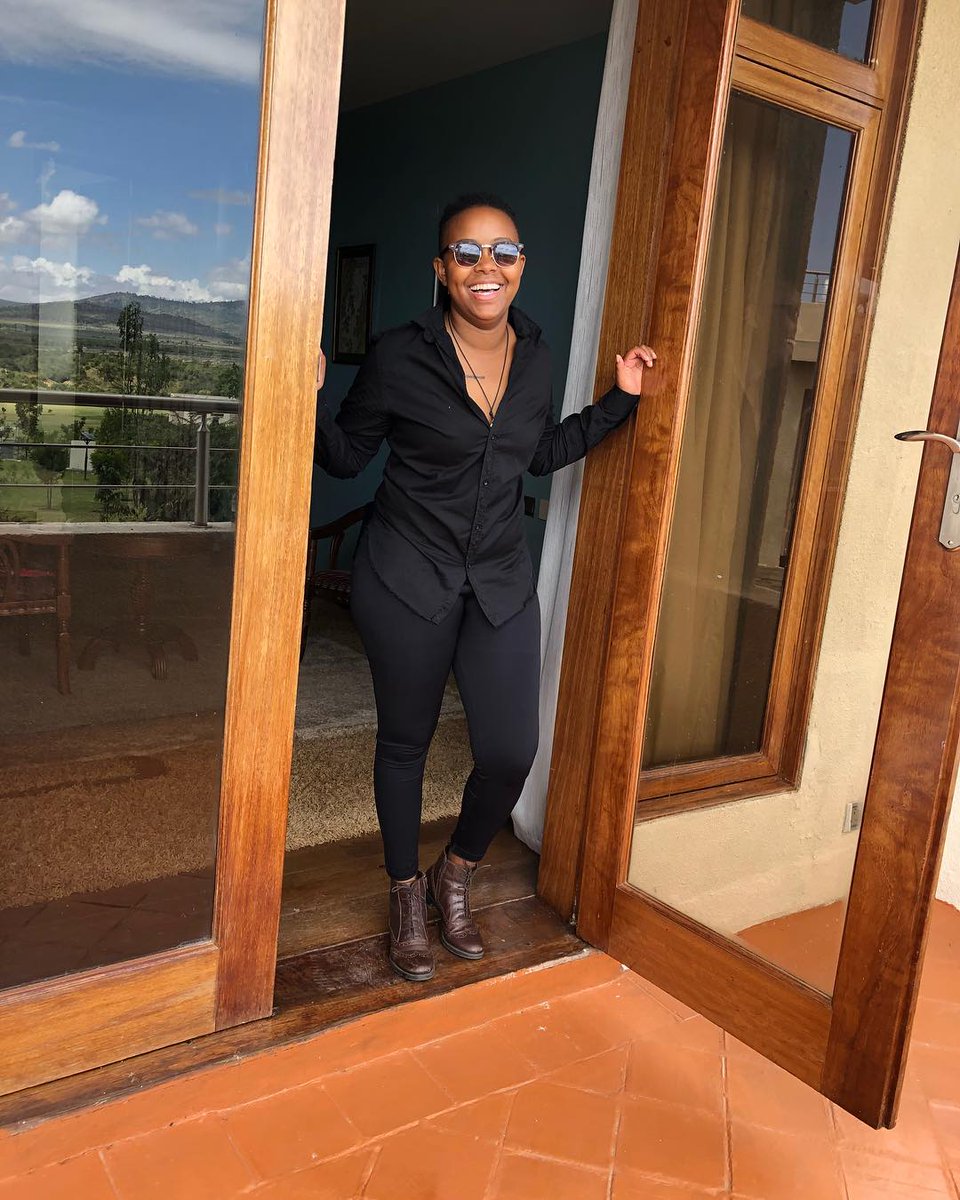 Twitter was raging yesterday after BBC producer Catherine Njeri aka Makena's (from her role on Tahidi High) brand new Mercedes Benz was sprayed and written "cheater" after she allegedly started tossing and turning in between sheets with Marini Naturals CEO the beautiful 35-year-old Michelle Ntalami.
Actress Makena Njeri is in the middle of ex-bae drama. Makena's Mercedes Benz has been vandalised & printed with "Makena cheater" & "F*ck you"
She allegedly cheated cheated on her girlfriend with Michele Ntalami. Gays & Lesbians seem to be living large in Kenya pic.twitter.com/IDlNVgfvBo

— MuthuiMkenya 🇰🇪 (@MuthuiMkenya) July 9, 2019
Michelle is Marini Naturals founder with Patel and many rumors have been circulating that their clique including Fena Gitu are all lesbians.
So while Fena was  excitedly sharing the sweet birthday message, savage netizens couldn't help but bring up the lesbian stories on her post.
Unlucky for them, Fena is in no friendly mood today as she went completely ham on them and savagely attacked one of them.
Check out her savage response to one commenting about her fingers:
That will teach trolls a lesson not to mess with fenamenal!
As it is still Patel's birthday, she has received the warmest wishes from her co-founder Michelle Ntalami as well as the whole Marini Naturals team. Check out the sweet posts below;
Happy Birthday Niyati!