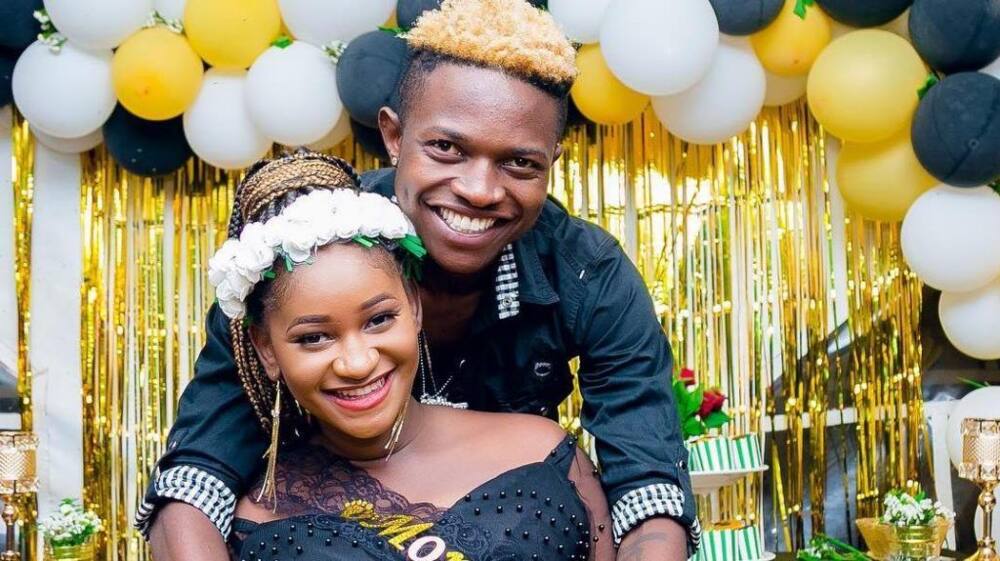 Gospel musician, Mr. Seed has never failed to recognize his wife- Nimo Gachuiri on special days and anniversaries. He is never afraid of displaying his love for her on social media.
Being Nimo's birthday, Mr. seed shared a heartwarming message to his wife who is the mother of their son. Taking to social media Mr. seed  wrote this;
I love you.. saazingine unaamka tu kama umenifuria but NAKUPENDA tu.. unakuanga mfunny pia 😂..NAKUPENDA.. yo the most beautiful person av ever seen.. yo amazing..one in a million..yo the QUEEN 👑.. HAKUNA KAMA WEWE..naeza andika vitu mingi kukuhusu but nitaandika kwa kitabu hehe HAPPY BIRTHDAY MY LOVE @NIMO_GACHUIRI
Issa #throwbackpic
on the other hand, Nimo wrote this:
This is not the first time Mr. seed is recognizing his wife on social media. On mothers day,  he took to social media and penned down a romantic message for his wife.
Nimo's birthday comes barely three weeks after the two had quit Instagram following  S*x scandal involving Mr. seed and a female friend, which hit headlines forcing them to deactivate their Instagram accounts.
It seems that the two have grown past the storm and are now back to social media.
Happy Birthday, Nimo.