Kenya's hottest pastor Reverend Lucy Natasha, the founder and overseer of Prophetic Latter Glory Ministries International, graced our screens on Weekend with Betty and let us into her life for a day.
The much-anticipated interview revealed another side to the Reverend most people only relate with an extravagant lifestyle.
Their day started with the gym at the Royal Tulip Hotel in Kilimani where the two beauties got working on their summer bodies. We now know where the Rev gets her good body from, as she admitted to working out four days a week.
Her extravagant lifestyle wasn't left behind as the preacher rolled in her exclusive cars and bodyguards.
Reverend revealed some little known facts about her. Unknown to most is that the woman of God was actually born and raised in the Ghetto. Despite rumors that Rev Lucy Natasha is Rwandese, the Reverend confirmed that indeed she is Kenyan.
To be more specific, she grew up in the slums of Mathare in Nairobi's Eastlands area.  She attended school in Salama primary in Huruma then moved to Umoja primary.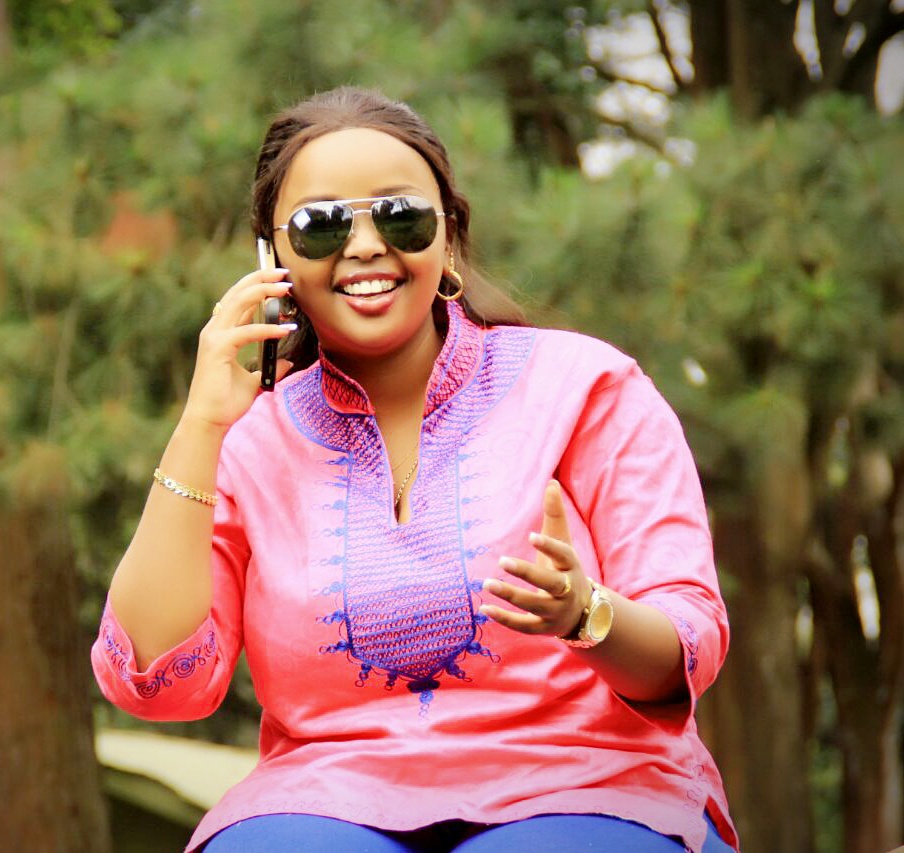 She confessed that growing up in that part of town was not easy as there were challenges every day.
Your mum gave you assignments like watching clothes until they dry because they could get stolen

Life was really tough growing up. Life was communal and hence theft was high so you had to be extra careful with your belongings.
As a child, Rev Lucy Natasha used to stammer a lot. This caused great worry to her mother, who often invited preachers to pray for her. When she was 9 years old, a preacher foresaw that a prophet would arise from her family. The preacher pointed at her, and that was when she stopped stammering.
Started peaching at nine years old. She defines her calling to the ministry as a divine calling.
Growing up, the popular preacher wanted to be a teacher. She says this was only so because she had little exposure to the endless possibilities available.
Rev Lucy Natasha father and mother separated when she was young, and so she was raised by her mum.
She, however, credits her growth in Christ to a strong supportive family that always encouraged her. Her mother Pastor Esther Wanjiru is also in the ministry and serves as a senior pastor at Maximum Miracle Centre – Kawangware (MMC-K).  Her father is a businessman and she has two younger siblings as she is the firstborn.
Check out the full interview below: