Many people have a notion that socialites get their wealth from trading their bodies. Two days ago, there was a heated battle between a radio presenter Kamene Goro and Socialite Hudda Monroe where Kamene accused Huddah of practicing prostitution to afford a lavish lifestyle.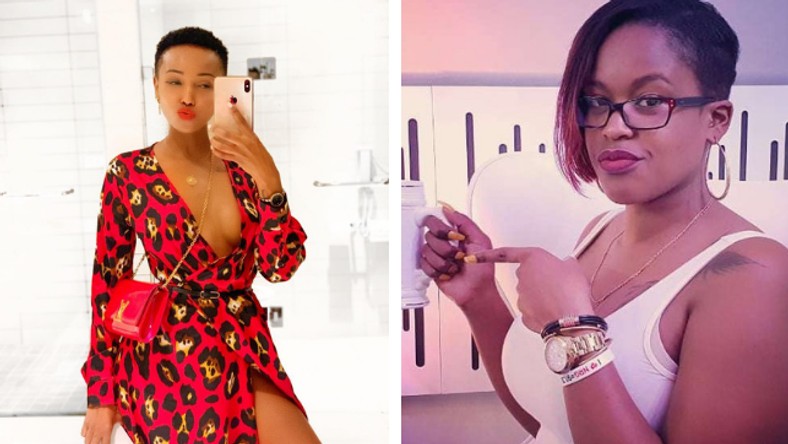 While people like Kamene Goro hold on to a mentality that socialites do crude business to be rich,  Huddah has come out telling her that she doing real business.  We all know that Huddah has a business in cosmetics and her lipstick is one of the most sold lipsticks in Kenya. Does it mean such a business cannot pay her enough to travel around the world? She also sells wet wipes.
After Kamene spoke about Huddah, she was not lucky because she had to eat her own words after Netizens shamed her when they voted Huddah to be the best. Kamene lost terribly.
Her words have once more evoked Huddah to drop another bombshell on her challenging her mentality and assumptions.
Through her social media, Huddah refuted claims that she makes money through prostitution and made it clear that she is in real business. Huddah said that prostitution does not pay in America-where she is currently based because of high competition.
However, Huddah says she will not reveal her main business to the public.
I wish P*ssy Paid as much as people assume coz I wouldn't be hustling so fucking hard. I'd just be laying there, getting fucked and getting money. P*ssy doesn't pay. Especially not in America where there are too many beautiful gals who are extremely cheap. If a man gives you $1000 in cash here is a nightmare lol! There is money here in business not in selling p*ssy. P*ssy can only take you so far looks fade. The brain doesn't…smh! You can downplay my hard work all you want to make yourself look good. I'm still not revealing my business to the public.
Huddah goes ahead to reveal that she hardly sleeps because most of the time she is working.