I don't understand why people are trashing Wambui Collymore's request for people to wear bright colours for Bob's memorial. We all tend to eulogize grief differently.  And I kept thinking would you comply with a request that if attending a funeral that you wear bright colours or do you wear what is more comfortable for yourself?
Netizens feel Wambui Collymore is the most admired person in Kenya right now! The grace shown by this lady during this hard and difficult time is unimaginable. We can see why Bob Collymore trusted this woman with his life, right?
Most people in the world, especially during funerals and memorial services where black clothing is not required. You can still wear black to those occasions (unless it is a "celebration of life" or similar event where you are specifically asked not to wear black).
Wambui was dressed in a floral dress and a white long sweater, low black heels with a brown handbag. Stunning isn't she!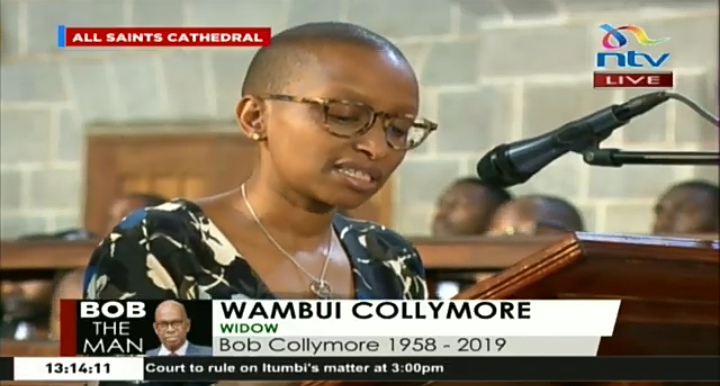 Have you noticed Wambui Collymore's simplicity in dressing? This is probably why she recommended people to wear bright colours. During Bob's cremation, Wambui Kamiru, Bob's widow was dressed in a grey blazer, white blouse, and a dark blue skirt. The mother of two looked stunning in her look with short kept hair.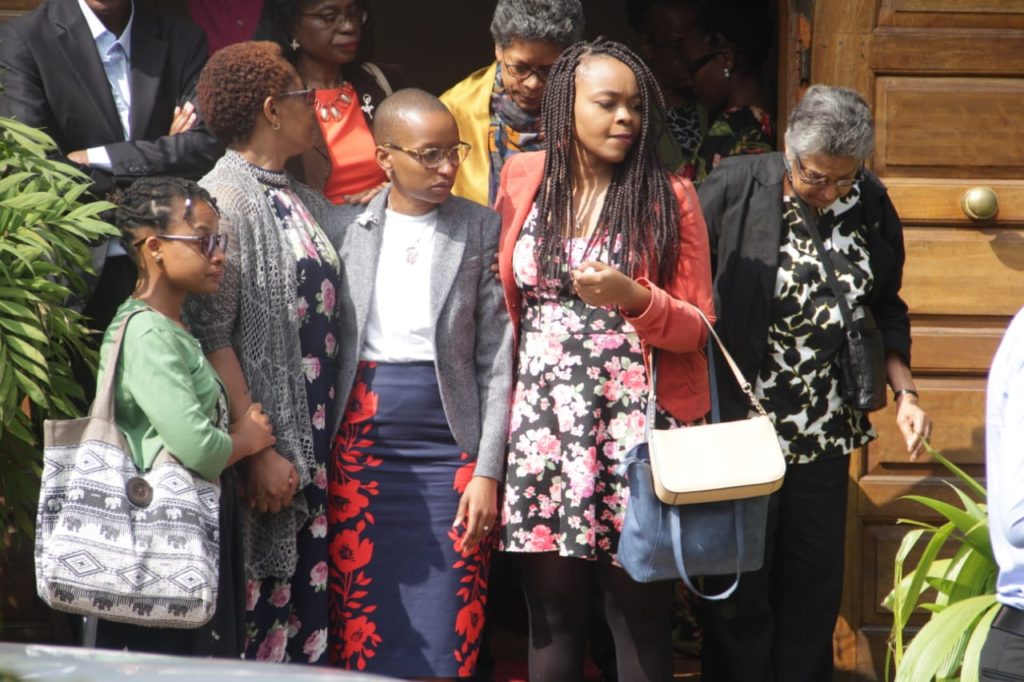 During the memorial service she had a simple floral dress with a pair of black shoes that still simplified her simple look;
Wambui Collymore thanked the man who honoured her late husband, Bob Collymore, as their convoy made its way to the Kariokor Crematorium.
"As our convoy slowed down he shouted, you have done well Bob, we love you, go well."
Best widow speech ever from Wambui Collymore. Stoic as they come! #BobcollymoreRIP

— Nick. (@______nicky1) July 4, 2019
Here is the video when Wambui gave a moving tribute to the late hubby.