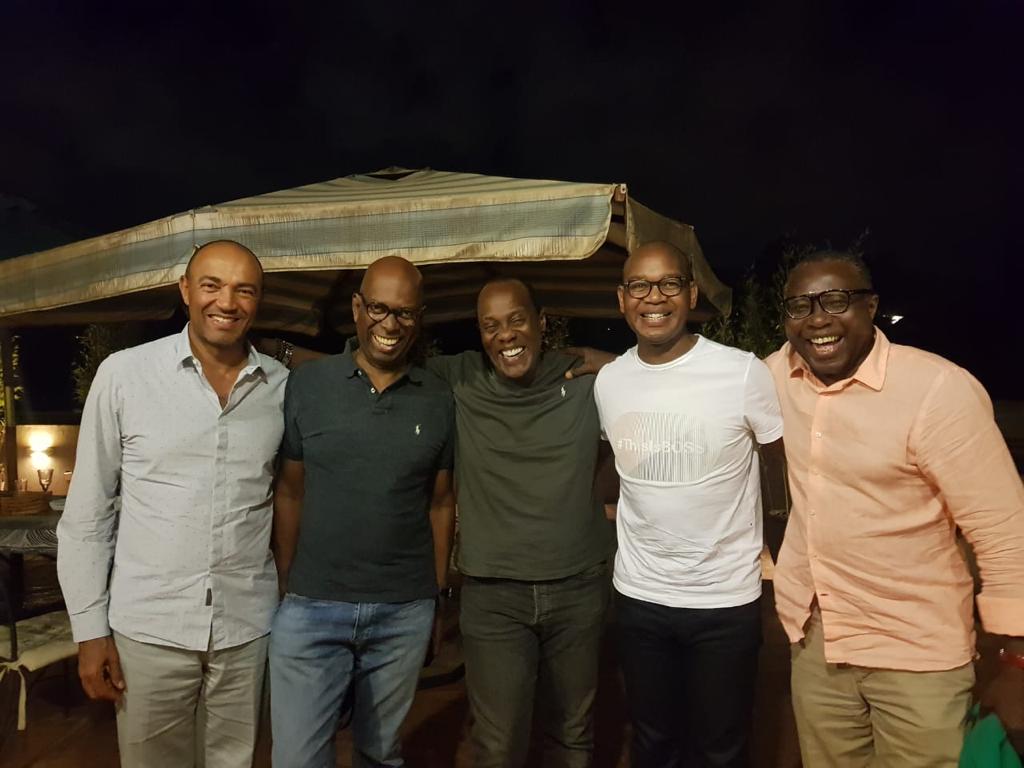 Bob Collymore will remain etched in the minds of Kenyans for a long long time to come. He carved his name our hearts and minds with the permanent ink of kindness and humanity. Bob lived a high-end life and his impact stretches beyond time and space. His victory was the defeat of poverty, illiteracy and disease.
His magnanimity was an archive of selflessness. Death has snatched from us the best of humanity, but his unbroken spirit remains connected with existence. He was a regular guy who just happened to run the biggest Telco in East and Central Africa! As Jeff Koinange held a tribute edition with his close friends, we learnt pretty much about friendships. They reflected on the life, times and person of Bob Collymore.
The 'boys club' is made up of  Peter Kenneth, Citizen TV News Anchor Jeff Koinange, Scan group CEO Bharat Thakrar, British High Commissioner Nic Hailey and Kenya Commercial Bank CEO Joshua Oigara. Below are Bob's friends named the 'Big Boys':
Peter Kenneth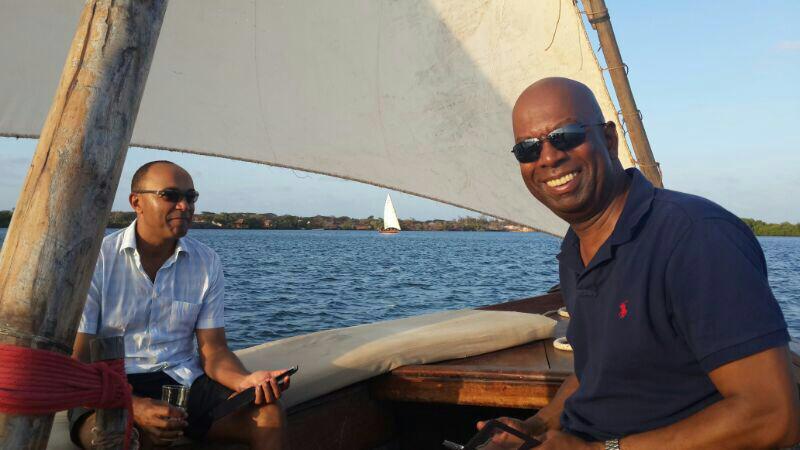 Peter Kenneth is a Kenyan politician, a former MP of Gatanga Constituency. In 2017, he was a gubernatorial aspirant for Nairobi under the Jubilee party. Kenneth is one of the 25 shareholders of the Mayfair Bank, the newest bank in Kenya located in upper hill. He has been one of the closest friends to the late Bob Collymore.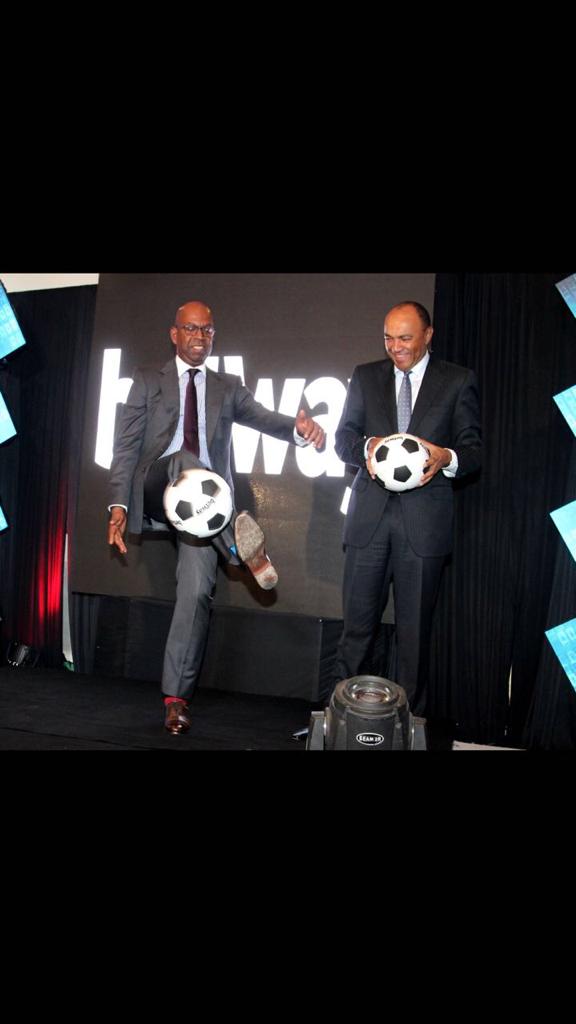 Joshua Oigara
Joshua Nyamweya Oigara is the current Group Chief Executive Officer of the Kenya Commercial Bank Group, the biggest banking group in Kenya by asset base. At age 37, his appointment in November 2012 to replace the outgoing CEO Martin Oduor-Otieno made him the youngest CEO of a publicly traded bank at the NSE.
Joshua Oigara: Bob was the most genuine and down to earth person I have ever met. He was genuinely interested in what we were doing #JKLive pic.twitter.com/nhQZQD0BiA

— Citizen TV Kenya (@citizentvkenya) July 3, 2019
Prior to his appointment, he served as Chief Financial Officer and Member of the Board of Directors of the Company between January 12, 2012 and January 2013. He also served as Group Chief Financial Officer at KCB Bank Group for East Africa.
Bharat Thakrar
Bharat Thakrar, a Kenyan national, is the founder and CEO of WWP Scan group, East Africa's largest Integrated Marketing Communications company. In 1982, Thakrar founded Scanad, his first advertising agency, and through a blend of organic growth and acquisitions, built it into Scan group, an African marketing communications behemoth that is listed on the Nairobi Stock Exchange and has a market capitalization of more than $70 million.
What did you think of Bob when you first met him? – @KoinangeJeff

Bharat Thakrar: Certainly not the 'bodyguard'. (All laugh)

There was a sense of friendliness, there was no arrogance; he was very humble, pleasant and with a very warm handshake #JKLive pic.twitter.com/2wcvQa1p9k

— Citizen TV Kenya (@citizentvkenya) July 3, 2019
Lamin Manjang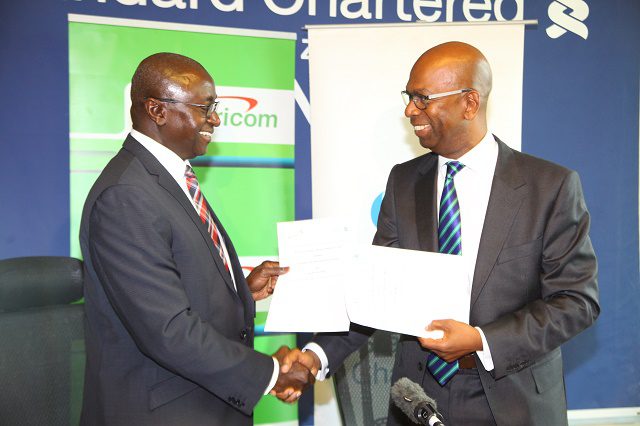 Lamin Manjang is the Chief Executive Officer Standard Chartered Bank Nigeria but was formally the CEO of Standard Chartered Kenya. Lamin has over 17 years of banking experience with Standard Chartered Bank across Africa and the Middle East. Prior to his appointment as CEO of Kenya, Lamin was the CEO of Standard Chartered Bank Oman. He has also been the CEO in Uganda and Sierra Leone and was responsible for the overall growth and development of the bank's business in those countries.
Jeff Koinange
Jeff is a Citizen TV journalist who hosts JKL live, and had this to say about Bob:
"Two days before he died, our group went to his house to hang out with him. As usual, that broad smile greeted us at the door. He was in pain. We could see that. He said his spine was 'killing' him but he walked us in, his back straight as a rod. We sat down and me being the youngest served everyone with drinks."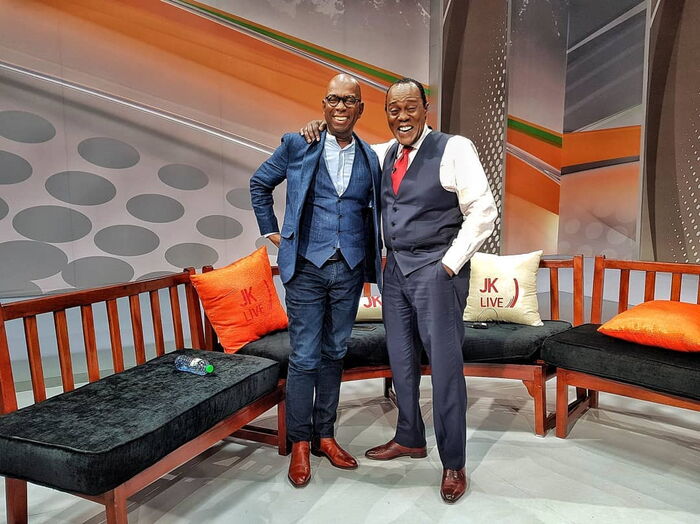 Kenyans shared their thoughts about the big boys squad and here were their reactions;
Jana while watching JKL I had to call myself a ka small meeting.
Friendship is important you guys. See the tributes those guys gave.
Now when you die, what will your friends say about you ?

— Gari ya wire (@MuchiriH) July 4, 2019