While most people have been trolling Diana Marua for getting pregnant while her first child Heaven Bahati is barely two years old, she has always ignored the public and focused on her life.
Diana's fans speculated that she was rushing to get babies before menopause while others claimed that her pregnancy was an accident.  Others claimed that Diana wanted to get more babies to prevent Bahati from marrying a younger wife.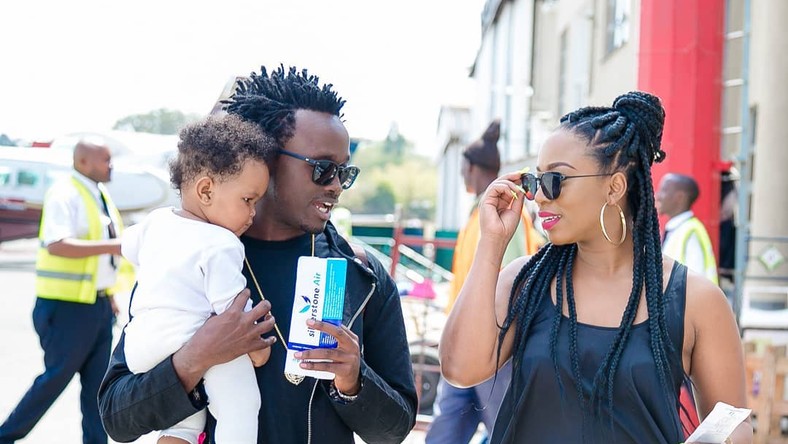 With so much said, Diana Marua has decided to reveal why she is in a rush to close the chapter of giving birth. Through her social media post-Diana revealed that she wants to have her children early so that she can have more time in future to have fun. Diana reveals that in the near future she will not be babysitting.
Addressing her long-time friend by the name Winnie, Diana wants her to get babies early so that they can go back to the life of having fun.
I love you best friend and you still hold the #WCE crown! Now who's single and searching? 🙈 @winnie_shareefa please get babies now so that we start slaying the streets again togeza!! This baby sitting thing won't be for me in this near future 😜 I Love you!!! ❤
Diana wrote.
While talking about her youth friend, Diana Marua revealed that they used to drink a lot before giving their lives to salvation.
See here
I still lack words about the roller coasters of life we've been through and still hold on to each other like a diamond you'd never crack! We've learned soo many lessons in life, no regrets at all… we've had lemons thrown at us but we made spicy lemonades out of them, the stones were thrown at us, we took advantage of that and stood on them like that mountain set up on a hill, your eyes can't ignore but see….
OMG moments we had… 🤣🤣🤣🤣🤣 we drank to the last drop of the weekend and holidays, we celebrated life, we cried and laughed together, there was a time we got drank and drove on the wrong lane of the road people flashing lights on us and we didn't care 🤦‍♀️🙆‍♀️then at some point in life, we made the best decision ever, gave our hearts to Christ and started walking the journey 😇

I became a mother, too overwhelmed but still kept her space close in my heart as my bff… she's been in the dating game, I've given her countless advice but I don't know why she's still single 🙄 ati she's busy building her empire 😂😂😂😂 oh my!!! How time flies, this friendship was built on a rock and years down the line, we still making memories
But what does Diana mean when she says that… so that we start slaying the streets again togeza? Does she imply that they are going back to drinking again?