Lionel Messi and Cristiano Ronaldo supremacy battle has once again come to the fore. This is after Argentina were bundled out of the Copa America tournament by their rivals, Brazil in the semis.
The Selecao advanced to the final with a 2-0 win over the Messi-led team on Tuesday in a bad-tempered match that was decided by a goal in each half from Gabriel Jesus and Roberto Firmino respectively.
Messi, who has never won a major title with Argentina was far from convincing against the Brazilians and suffered another heart-break in national colors.
Online users wasted no time in comparing the Barcelona man with Ronaldo who has helped his national team win two major trophies.
Cristiano Ronaldo for Portugal 🇵🇹
🏟️ 158 Caps
⚽ 88 Goals (71- competitive goals)
🏆 2 Trophies

Lionel Messi for Argentina 🇦🇷
🏟️ 135 Caps
⚽ 68 Goals (36- competitive goals)
🏆 0 Trophy

Now who's the 🐐 pic.twitter.com/QltQb4XyN8

— Captain Jack Sparrow 🇳🇬 (@Jenkky_2fit) July 3, 2019
🇵🇹
Portugal before Ronaldo:
• 0 finals played
Portugal with Ronaldo:
• 3 finals played
. 2 finals won

🇦🇷
Argentina before Messi:
• 2 World Cups won
• 14 Copa Americas won
• 1 Confederations Cup won
Argentina with Messi:
• 4 finals played
. 0 finals won

Class dismissed. pic.twitter.com/gq3uCT1mgb

— WelBeast (@WellBeast) July 3, 2019
Ronaldo fans have insisted that their player is the greatest of all time (G.O.A.T) owing to his achievements to his national team.
Ronaldo is the GOAT
Done it in England
Done it in Spain
Doing it in Italy
Done it with Portugal
Messi is a fraud that was favored 5 times by fraudulent FIFA.
The argument is over.
We've had enough of CEO of Argentina Bottling Company#CopaAmerica #BRAxARGpic.twitter.com/4eABkZaIX8

— Laxx (@ManLikeLaxx) July 3, 2019
Cristiano Ronaldo fans reading their twitter timelinepic.twitter.com/EKAwpH8n63

— Troll Football (@TrollFootball) July 3, 2019
https://twitter.com/talentsarena/status/1146313172833525760
Where was your goat when Alves was doing this!!!

RONALDO is the real GOAT!!
Messi fans pls dont even argue

— Diipo Olarinde⚪ (@oluwadiipsy) July 3, 2019
However, Argentina head coach Lionel Scaloni came to the defense of the 32-year-old expressing his happiness with the performance of star striker. His online fans also desperately defended him stating that he should be judged with his performance, not a trophy.
https://twitter.com/MessiMentality/status/1146284526215340032
"inspired" from the sideline.. pretty sure no one believes in this bs. just compare Messi and CR performances on international stage not trophies and you will see… and Messi's wc golden ball was well-deserved

— argus (@argusseye) July 3, 2019
My point is that discrediting Messi's individual performances when Argentina lose is irresponsible.

— All Things Messi 🐐 (@MJSnow25) July 3, 2019
It is not the first time fans of the two world best players were dueling online. Messi and Ronaldo have dominated football world for over a decade now and it is also in the records that both have won the Ballon d'Or award five times each. Recently, Messi fans went ballistic after a vain post by Ronaldo, which was considered to aim at Messi.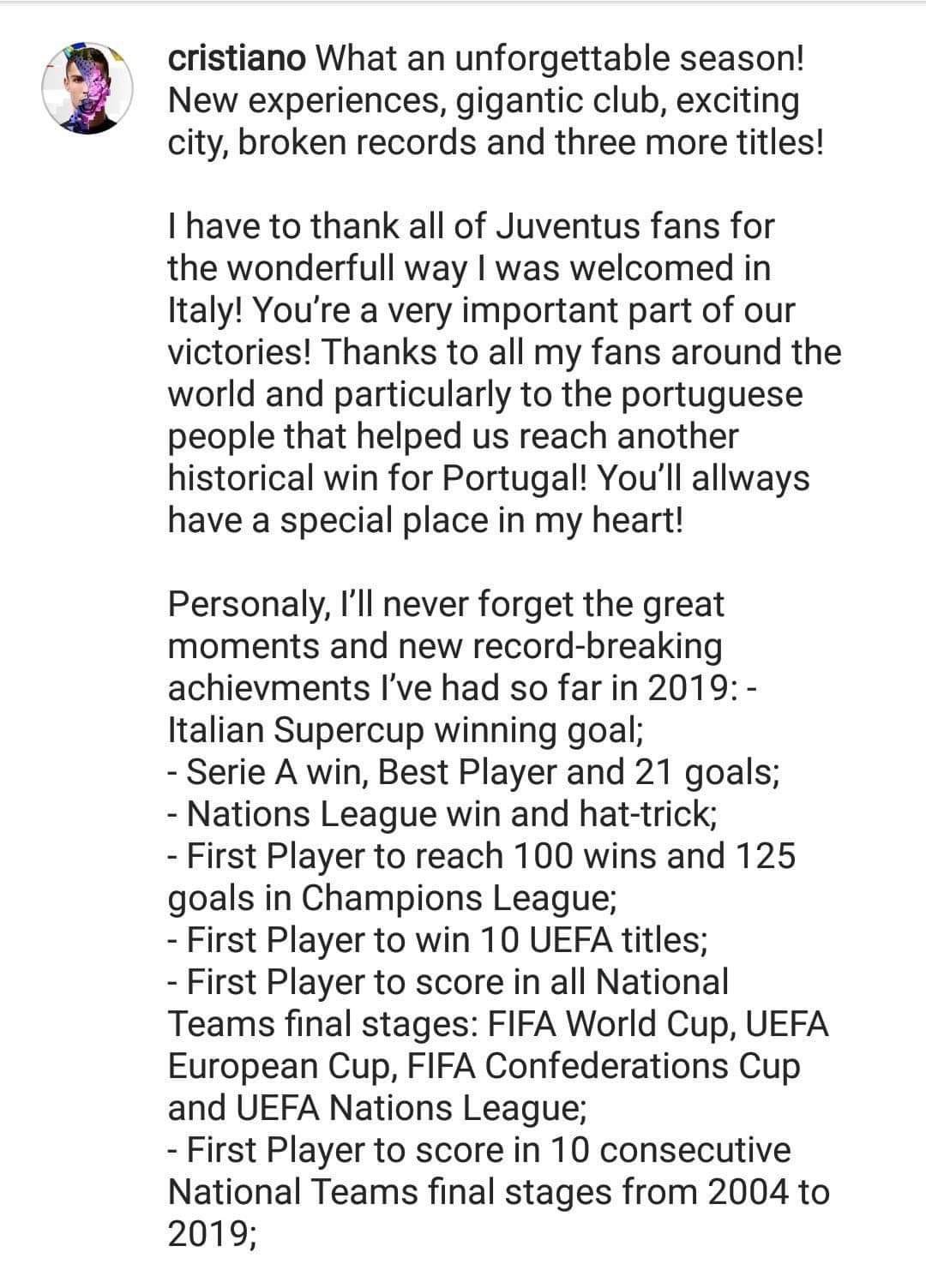 Messi fans stormed the social media to bash Ronaldo for 'bragging'.  With some accusing the Portuguse superstar of blowing his trumpet.
The supremacy battle between the Messi and Ronaldo seems not to end soon. We'll now conform to the words of former Manchester United manager Jose Mourinho who stated that it is a blessing to have both Cristiano Ronaldo and Lionel Messi in the football world but it is a curse to have them at the same time.
READ: 5 new Gor signings and the impact of the new assistant coach