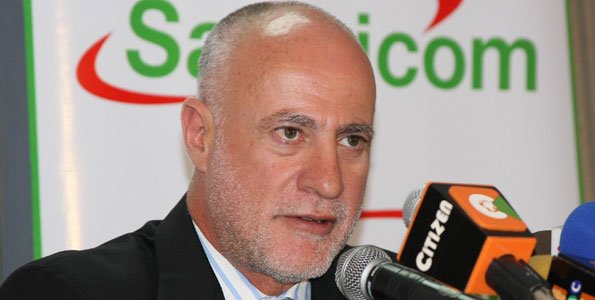 Just a day after the death of it's CEO Bob Collymore, Telco Giants Safaricom have moved with speed and have appointed Michael Joseph as the Interim CEO.
Joseph Returns to the helm of Safaricom after serving as it's CEO from 2000 when the company was re-launched as a joint-venture between Vodafone UK and Telkom Kenya until his retirement in November 2010.
SAFARICOM APPOINTS former CEO Michael Joseph to replace the late Bob Collymore in an interim capacity. pic.twitter.com/mfRTBYogs8

— NationBreakingNews (@NationBreaking) July 2, 2019
He is currently the chairman of the board of Kenya Airways.
According to Company Secretary Katheryne Maundu, Mr. Joseph will be incharge of things until the board makes a permanent appointment.
"The board is confident that during this transition, Mr Joseph will provide the necessary guidance and leadership to the company and its employees," she said.
Having served as CEO before, Joseph will have a smooth transition as he aims to keep Safaricom the best telco company in East and Central Africa.
It will be remembered that during his tenure, he steered the company from a subscriber base of less than 20,000 to over 16.71 million subscribers.
Meanwhile, the late Bob Collymore will on Tuesday be cremated at a Private ceremony.
Collymore passed on Monday at his home after a lengthy battle with Cancer.
He lives behind a wife and 4 children.