They do say that legends don't die, but this has changed very fast! A lot has been said about the late Safaricom CEO Robert Williams Collymore, known to many as Bob Collymore. Well, he has been the face of Kenya's leading telecommunication company for long, leaving a history Kenyans will never forget.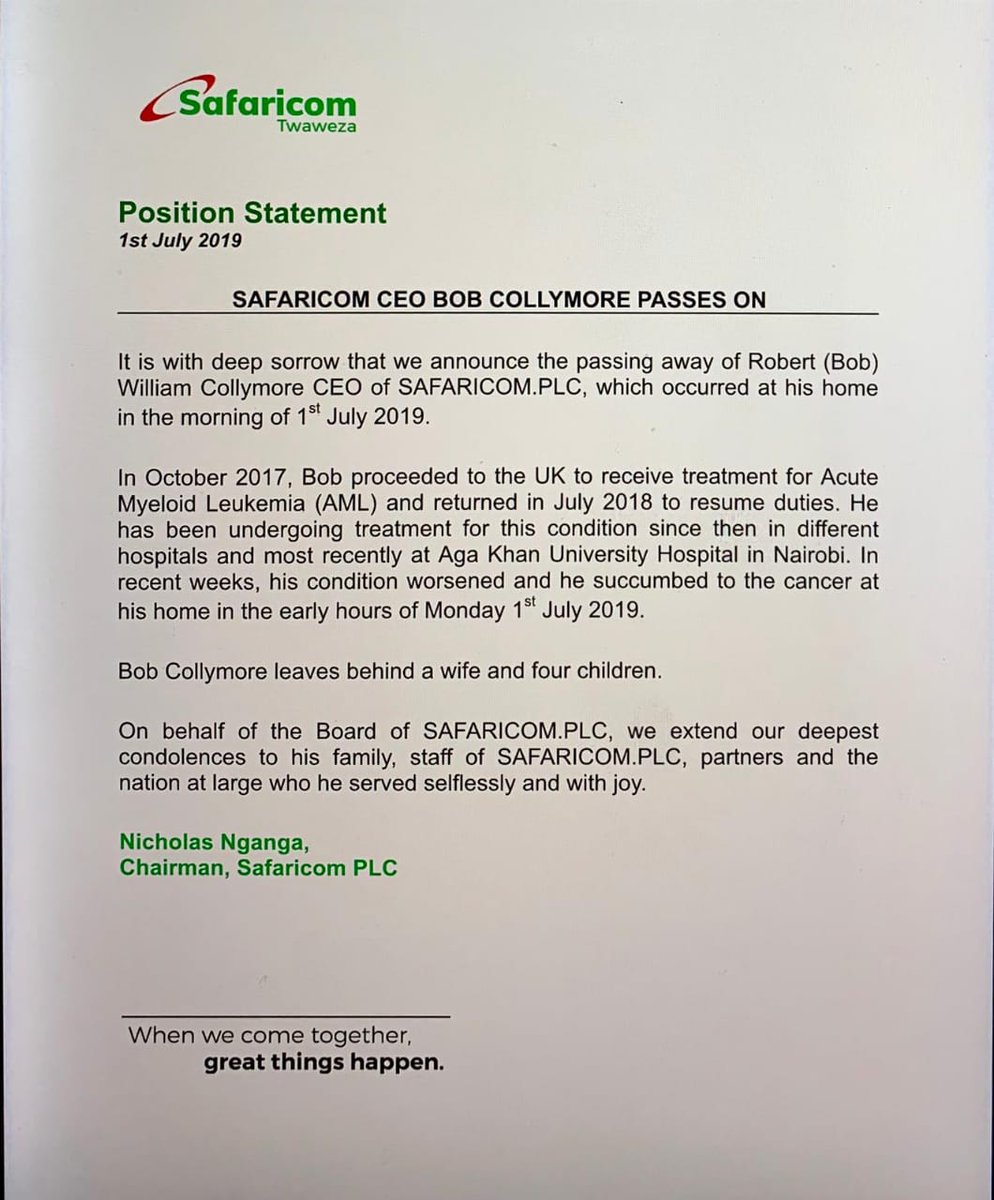 Kenya has lost one of its bigger brains, and different leaders have flocked the Internet this morning with special messages of condolences, with President Uhuru Kenyatta leading others in morning the big mind.
"It is with deep sadness that I have this morning received news of the death of Safaricom CEO Bob Collymore after years of battling cancer. As a country, we've lost a distinguished corporate leader whose contribution to our national wellbeing will be missed" ~ H.E. Uhuru Kenyatta

— State House Kenya (@StateHouseKenya) July 1, 2019
But did you know that Collymore started earning money at the age of 12 and landed his first real job when he was 16, working in a departmental store in the UK?
Safaricom CEO Bob Collymore dies aged 61 pic.twitter.com/fWEo8TGump

— Daily Trends KE (@DailyTrendsKE1) July 1, 2019
Well, he was also not just a businessman in Kenya, but also got his family here.
Before Safaricom, Bob Collymore also worked as the Chief Officer – Corporate Affairs at Vodacom and Governance Director, Africa at Vodafone.
His relationship with Kenya grew stronger when he finally said 'I Do' to the love of his life Wambui Kamiru, who's an artist, and the founder of The Art Space, an Independent visual art space that comprises of a commercial gallery and alternative show spaces.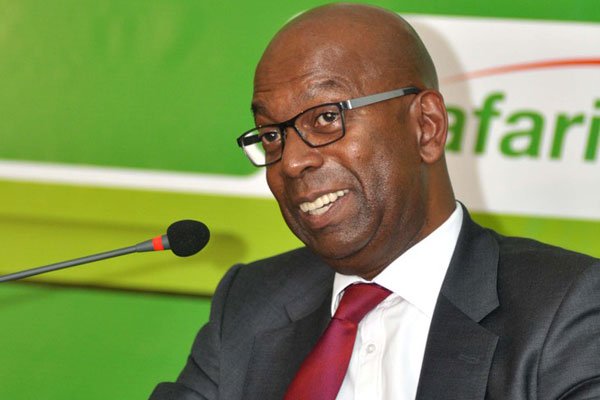 The wedding was held at a private residence in Kitisuru.
Bob Collymore and Wambui Kamiru dated for 3 years and their flashy wedding ceremony saw top corporate CEO's in attendance.
Bob Collymore Left a Mzungu Woman To Marry a Kenyan Woman
BREAKING NEWS: Safaricom confirms CEO Bob Collymore succumbed to Cancer in the early hours of this morning. pic.twitter.com/00LFgkvXb0

— ktn (@KTNKenya) July 1, 2019
His ex-wife is a white lady and when he first arrived in Kenya, she was with him.
Bob Collymore's Kenyan wife was once married to a strong strapping Kenyan by the name Joseph Kenyua.
The two were married for close to five years before their marriage hit the proverbial 'rocks'.
https://twitter.com/EMDABRYU2/status/1145560775223906304
Kenyua is the owner of Kenwest Cables; which deals with a local contracting company that focuses on the manufacturing, sale and distribution of electrical copper and aluminium cables and conductor
Kenyua and Wambui were blessed with twins however she moved out when they were 5 years old.
The twins still live with their mother to date although they get to meet their father over weekends.
Bob Collymore has died aged 61 years leaving behind four children.