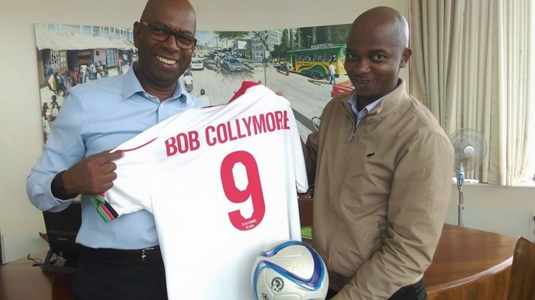 On Monday Kenyans woke up to the shocking news of Safaricom Chief Executive Officer Bob Collymore's demise, the 61-year old had succumbed to Leukemia that he had battled for many years.
The Guyana born administrator was known far and wide not only for the success the telecommunication company has enjoyed over the years but also for his efforts to improve the entertainment, education and sports sectors in Kenya.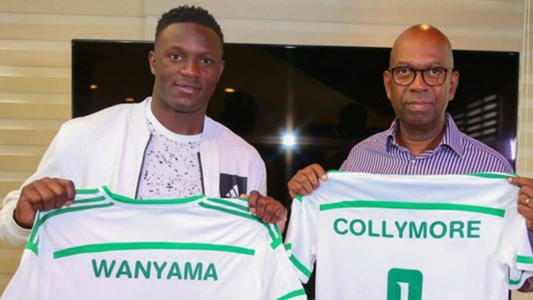 During his 9-year stint as the CEO of the multinational telecommunications company, Collymore improved sporting activities through football tournaments like Chapa Dimba and also athletics like the Lewa Marathon. The company pumped millions into the two sporting activities.
Chapa Dimba Na Safaricom
Chapa Dimba na Safaricom tournament is a national tournament for both male and female youth aged between 16-20 years. The main aim of this tournament which was started in 2017 is to transform the welfare of young people through showcasing their talents and creating opportunities for them to earn from their passion.
The tournament which was initially known as 'Live the Dream' and later 'Sakata Ball', was inaugurated in 2009 and was open to players between the age of 17-23 before its cancellation in 2012 over corruption related allegations. Safaricom claimed that  Football Kenya Federation (FKF) demanded a 20% amount of the total sponsorship for administration costs.
Safaricom stated in a statement: "In view of the foregoing, We regret that we have been forced to cancel the third edition of the Safaricom Sakata Ball challenge due to the change in Football Management Rules which we are currently unable to comply with as such compliance requires more funds than what was budgeted for the tournament."
However, Collymore revived the tournament in 2017 and involved registration in all the 8 regions in Kenya; Nairobi, Eastern, Western, Nyanza, Rift, Coast, Central and North Eastern.  The winners of the tournament get Ksh. 1 million.
Lewa Marathon
The Lewa Marathon is an annual event that is always held at Lewa Downs about 140 miles (230 km) north of Nairobi, Kenya. Safaricom have partnered with Lewa Wildlife Conservancy to run this event in a bid to raise funds for community developments and wildlife conservation efforts.
Lewa Marathon has been in existence since 2000 and Collymore ensured it continues on a higher note. For instance, this year's Lewa Marathon fee was increased from Sh15,000 to Sh20,000 in a bid to raise enough funds for community and conservation purpose.
Safaricom's Director for Consumer Business, Charles Wanjohi stated on 26th February 2019 that: "We shall need to raise more if we are to remain with some funds for the community and conservation purpose. More so, we haven't raised the entry fee for the last six years."
Bob Collymore will be remembered for the immense achievements he has made and many lives he has improved in Kenya since he became CEO of Safaricom in 2010.