Single Eric Omondi has stirred social media once again with a controversial video of him and Vera Sidika that has elicited mixed reactions from both Kenyans and Tanzanians adding on to the existing beef already created by Starehe Member of Parliament Charles Kanji aka Jaguar.
In relation to the anticipated Africa Cup of Nations football match between Kenya and Tanzania tomorrow, Erick who paid a visit to Vera's beauty parlour used the curvy socialite to illustrate Kenya's prowess over our rivals by comparing Tanzania's Wema Sepetu to Vera's behind endowments.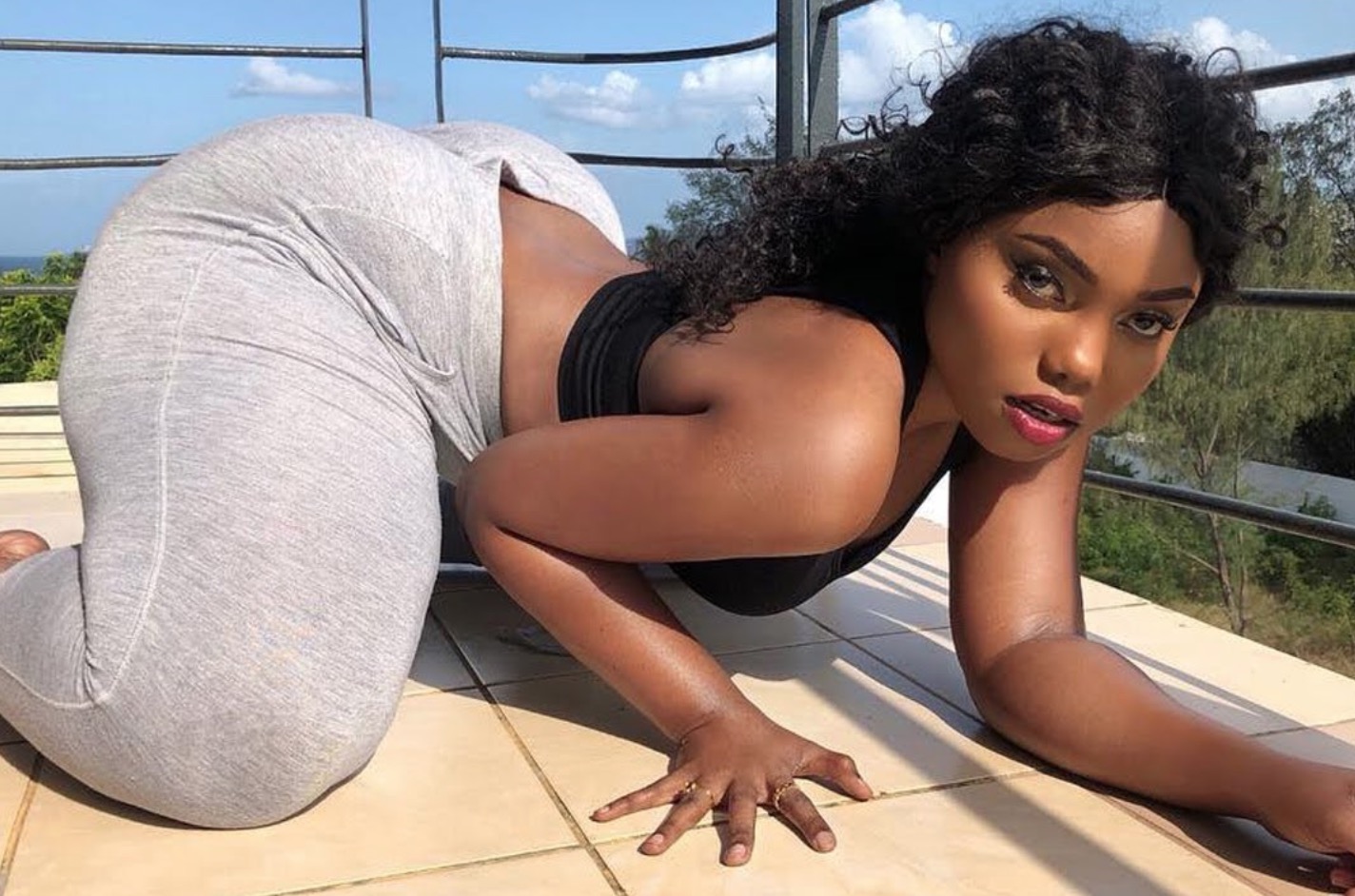 Taking advantage of their playful moment, the comedian inserted his hands inside Vera's suit trouser while hugging Otile's ex known for her big booty, touching her assets in the name of tucking in her shirt.
"Tanzania ni nini munayo nyinyi ati Wema Sepetu Sisi tunaye Vera na hamtamueza🇰🇪🇰🇪🇰🇪🇰🇪… This being single will kill me," he captioned the video.
In response Tanzanians were a bit savage and couldn't help but remind Kenyans they are winning our women's hearts like Tanasha putting down our men.
"Kesho sio vita ya matako ni vita ya miguu 🇹🇿🇹🇿🇹🇿🇹🇿🇹🇿-Mngoni-Smart.
"Tunayo tanasha na amina hamna tatzio sisi tunaweza chukua demu ya kenya ila si nyinyi mchukua demu ya Tanzani kwanza Wanaume wa kenya mabompo 😂😂😂😂," madian_official1.
"sisi tuna wanaume mashine kila cku wanakuja kuchukua wanawake zenu sasa cjui kenya mnafeli wap🤣🤣🤣,"-jacklinewolper.
They instead took pride in their own bootylicious African beauty model Sanchi who is more than blessed on her behind and looks.
"Tuna Sanchi kitu,"-meganlov
"Mamaaaaaaae huyo huyo mavimavi tuu sisi tunaye SANCHI kudadeki hcho kitako cha queen wenu kinaingia mara mia," curtis_brice_lee.
Well between Sanchi and Vera who do you think takes the crown in this victory battle?