Diamond Platinumz Speaks about unfollowing his children; Princess Tiffah and Prince Nillan on Instagram.
One month ago, it was reported that Tanzanian bongo star Diamond Platnumz unfollowed his children, Tiffah and Nillan on Instagram. This came immediately after he confessed through his INAMA song FT Fally Ipupa that, love had prevented him from seeing his children. He claimed that he was only left with an option of liking their pictures on Instagram.
This is the verse.
"Penzi limeleta kwa wanangu vita. Siku hizi siwaoni naishia kuwalike insta, sioukupenda kuachana naye, ni kupenda kupendana naye,"
Having Said that Instagram was the only place he could see his children, news about him unfollowing his children on the same platform came as a shocker to fans. How could he block the only avenue where he could have a glimpse of his children? Take a look
Since then, Diamond has never spoken about the incident of him unfollowing Tiffah and Nillan. However, On Tuesday, July 25th Diamond revealed that he did not unfollow his children but Zari, his Ex-wife and the mother of Nillan and Tiffah blocked him.
Speaking to Tanzanian Journalists, Diamond confessed that he still loves his children and provides everything they need. But why would Zari and her minions accuse Diamond of irresponsibility if he does all this?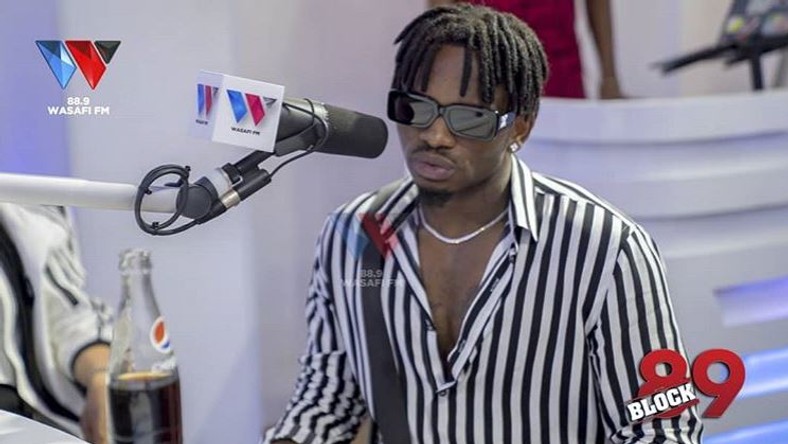 Do they want Zari and Diamond Back? With Tanasha in the picture and King Bae, on the other hand, This could be impossible.
mimi kwanza watoto wangu niliwafollow ila mamao alinibock..kwa hivo asikudanganye mtu kuwa niliwa unfollow watoto wangu. Mimikamamtu,licha ya mapuuzi yangu yote… kwa watoto wangu niko very very focused sana. I provide to my children  everything within my abilities.
Diamond Confessed.
Diamond continued to explain how Zari has transferred her bitterness to their children making it difficult for him to reach his children.
Diamond also lauded Hamisa Mobetto for being very understanding and allowing them to co-parent without difficulties. He says that he provides everything to his child in Tanzania because Hamisa has made it possible for them to cooperate in bringing up their boy together.
However, he accused Zari of her failure to accept that they are no longer together and always wanting to accompany the children to Tanzania. However, he says that he takes Zari's bitter reactions positively to avoid drama.
Despite the antagonism between him and his ex-wife Zari, Diamond hopes that one day Zari will cool down and allow the co-parent peacefully
Here is the video, You could listen for yourself!